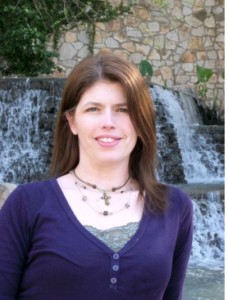 More Than Murals is an A+ Accredited faux finishing company based out of Magnolia, TX, and is comprised of a husband & wife team. For over 12 plus years, we have been transforming homes in Magnolia, Tomball, Conroe, The Woodlands, and the Greater Houston area with one-of-a-kind faux finishes and murals that will complete any room in your home or office.
More Than Murals offers a complete line of services from decorative and faux painting, custom artwork & murals, antique restoration, to wallpaper installation, just to name a few. We are happy to work directly with a client or with an interior designer, builder or Architect. Whether you are a home owner, designer/architect or trade professional, you are our perfect client! Our goal is to design you space that reflects exactly how you would like your space to feel. More than Murals does it all…from the initial budgeting and planning to completion of your custom decorative finish.
Brittany Kline-Hulet is the master artisan and muralist.  A native Texan, and has been operating More Than Murals for nearly ten years.  Brittany has always had an affinity for elements of artistic design and aesthetics. Brittany has been in advanced art classes her entire life.  She attended the University of Texas at Austin as a Graphics Art Major, and continuing faux education at Definitive School of Arts in Houston, TX.
Her husband, Kent, an Oklahoma native, has worked in the faux finish industry for over twenty-five years, and has been installing wall paper and commercial vinyl since 1976.
Through our on-going professional decorative training and experience, our staff  have an extensive understanding of our materials that we use and surfaces that we work with, and are up to date with the latest trends in order to bring you the very best in decorative painting. The products that we use are of the highest quality and cannot be found at your local home improvement store. We bring quality and knowledge that will leave you with a lasting finish that you will love for years to come. You will not be disappointed! Our passion is to cultivate a positive relationship and to be your absolute resource for murals and applied decorative arts.
Brittany's & Kent's passion for art is reflected in the beautiful surroundings that they create. An ability to visualize the project and coordinate the perfect complimentary colors to bring the room to life has earned them a well deserved reputation as true professionals.  More Than Murals is a member of the Alliance of Decorative Artist.  More Than Murals' work has been featured on "Hot on Houston Homes" TV show, which airs on Ch. 2 in the Houston area.
More Than Murals provides award-winning decorative finishes, faux painting, children's murals, custom murals, cabinet furniture refinishing, ceiling finishes, holiday window artwork and so much more. Our staff is capable of handling any size job. Will travel.
See what we can create for you!
Give us a call 832-257-9285!