Custom Hand Painted Kitchen Cabinets
Re-facing your cabinets is a cost effective alternative to building new cabinets. If your cabinets are structurally sound re-facing them might be an option.
If you are looking to either refinish existing cabinets or add character to new cabinetry, More Than Murals has an extensive variety of finishes to create your one of a kind cabinets or furniture piece. Antiquing, distressing, faux hammered metal inlays, faux bois, imitation animal hides (alligator, ostrich), dyed lacquer, compositional ornamentation, and more.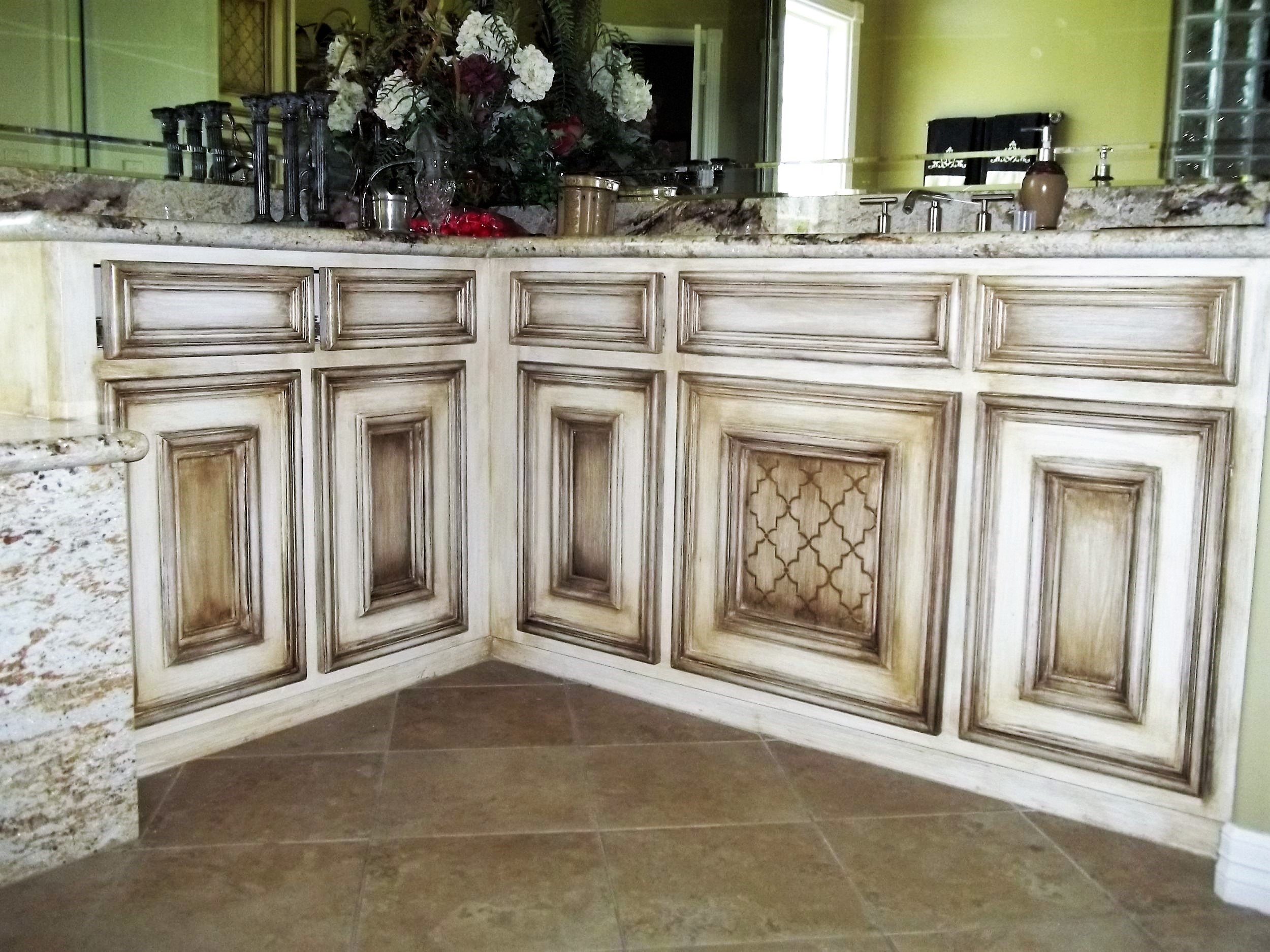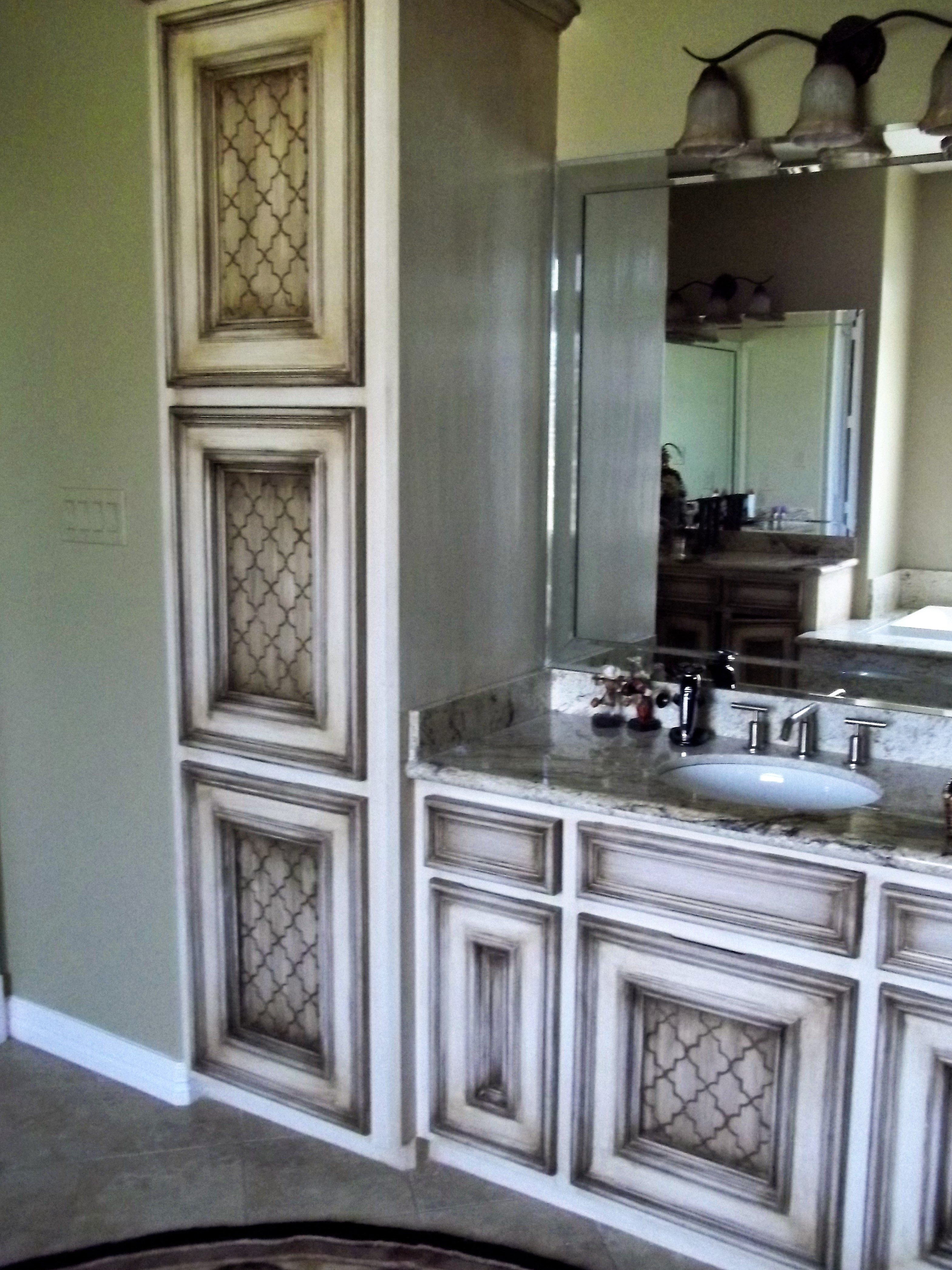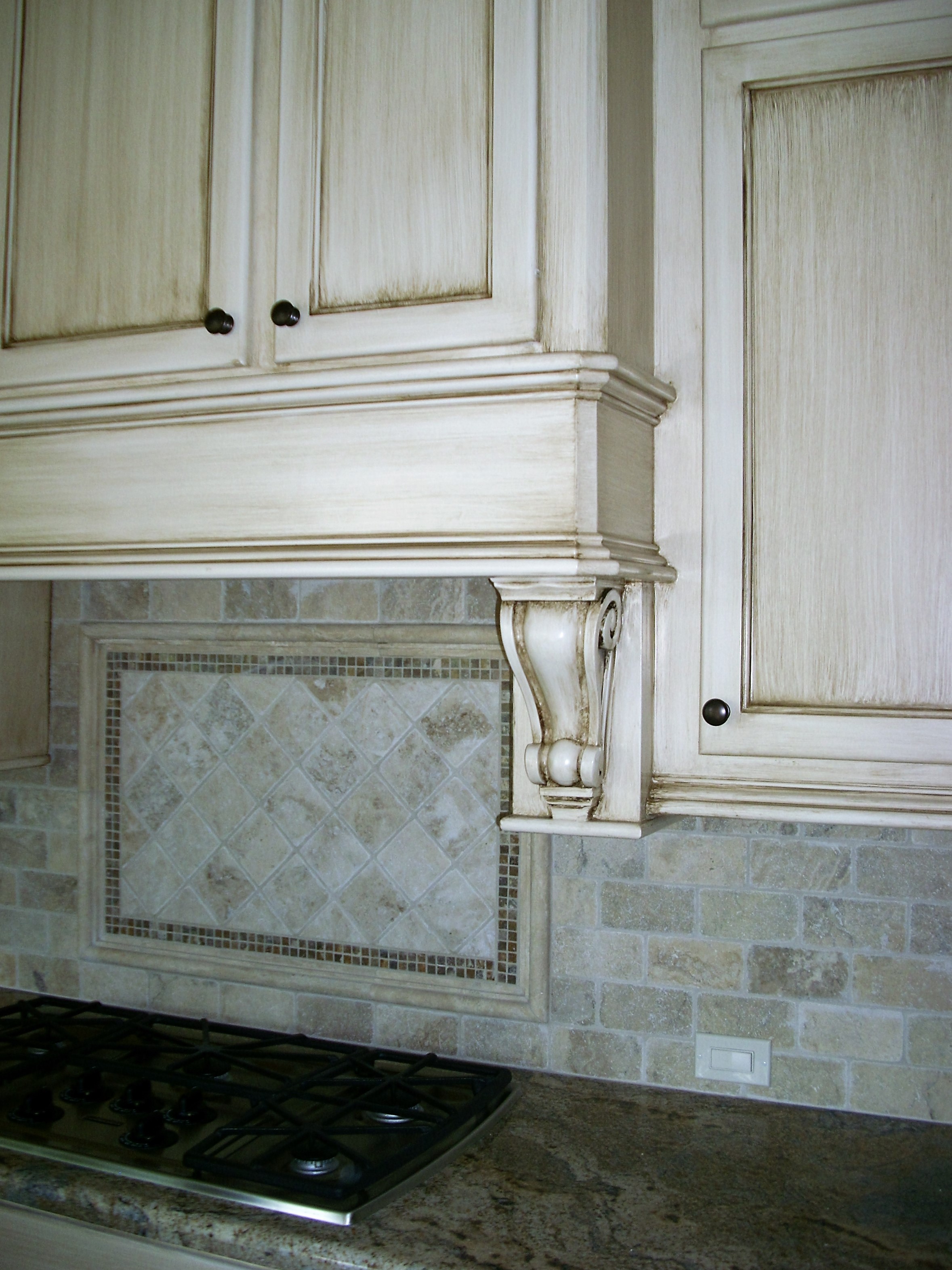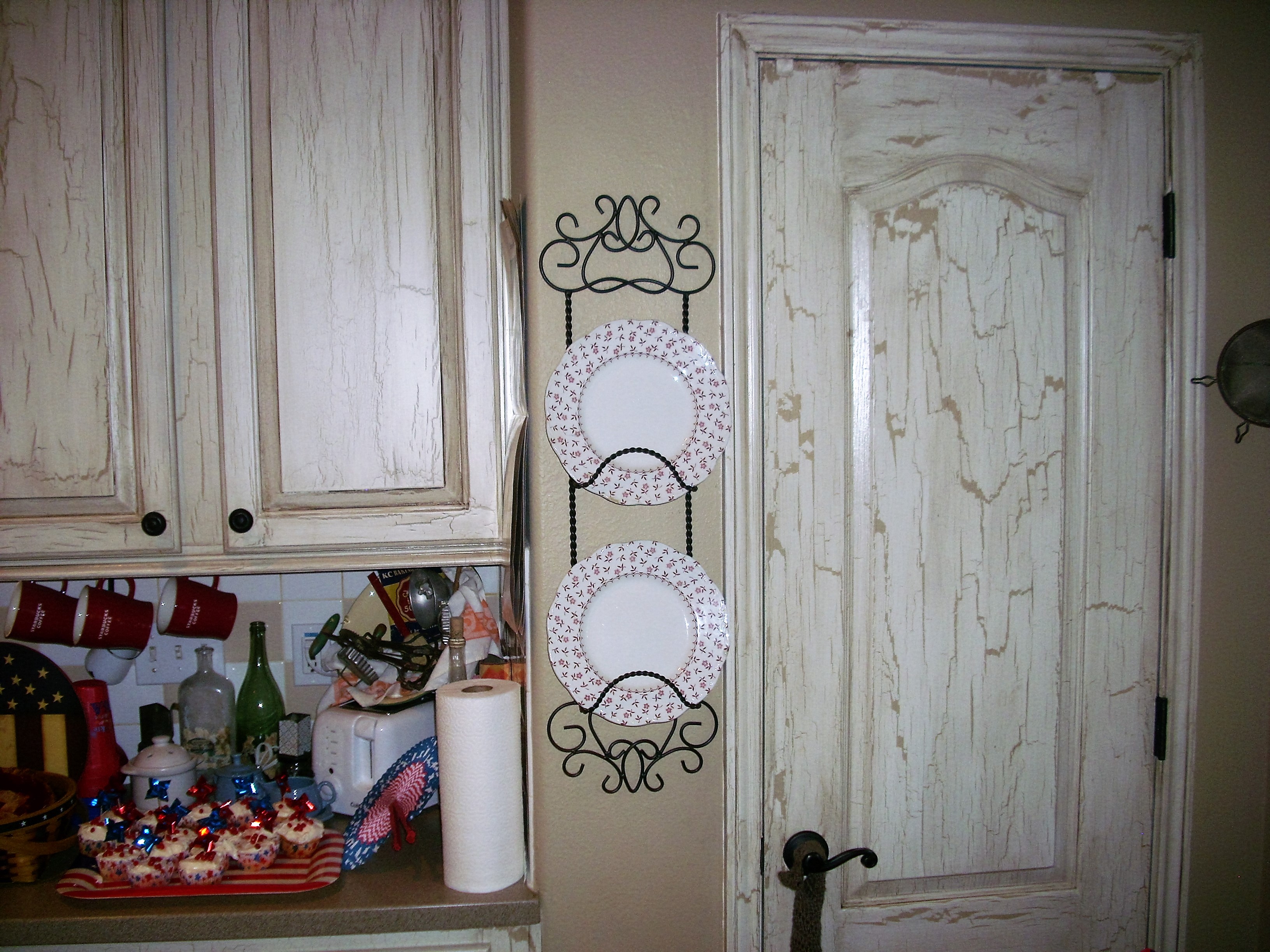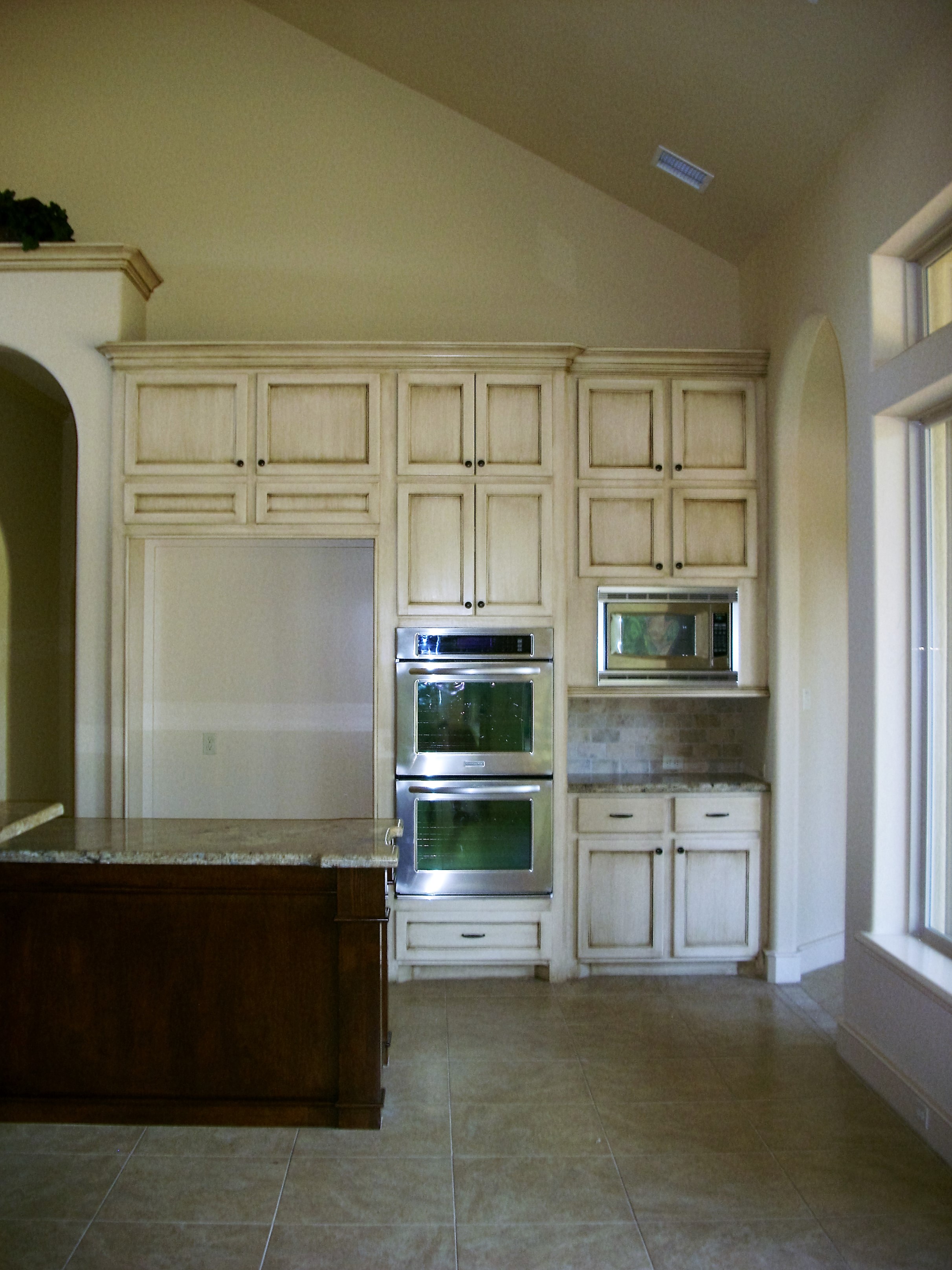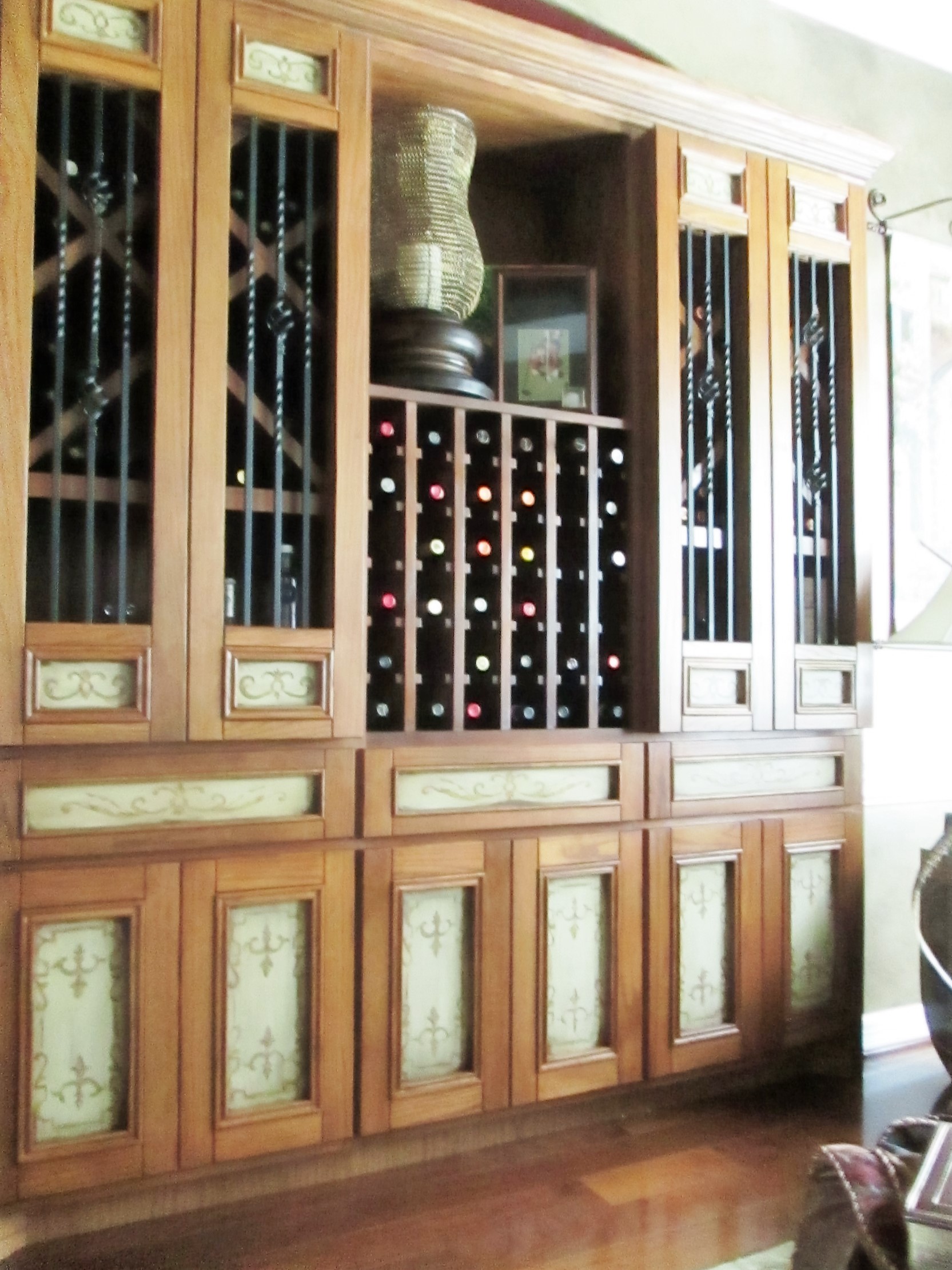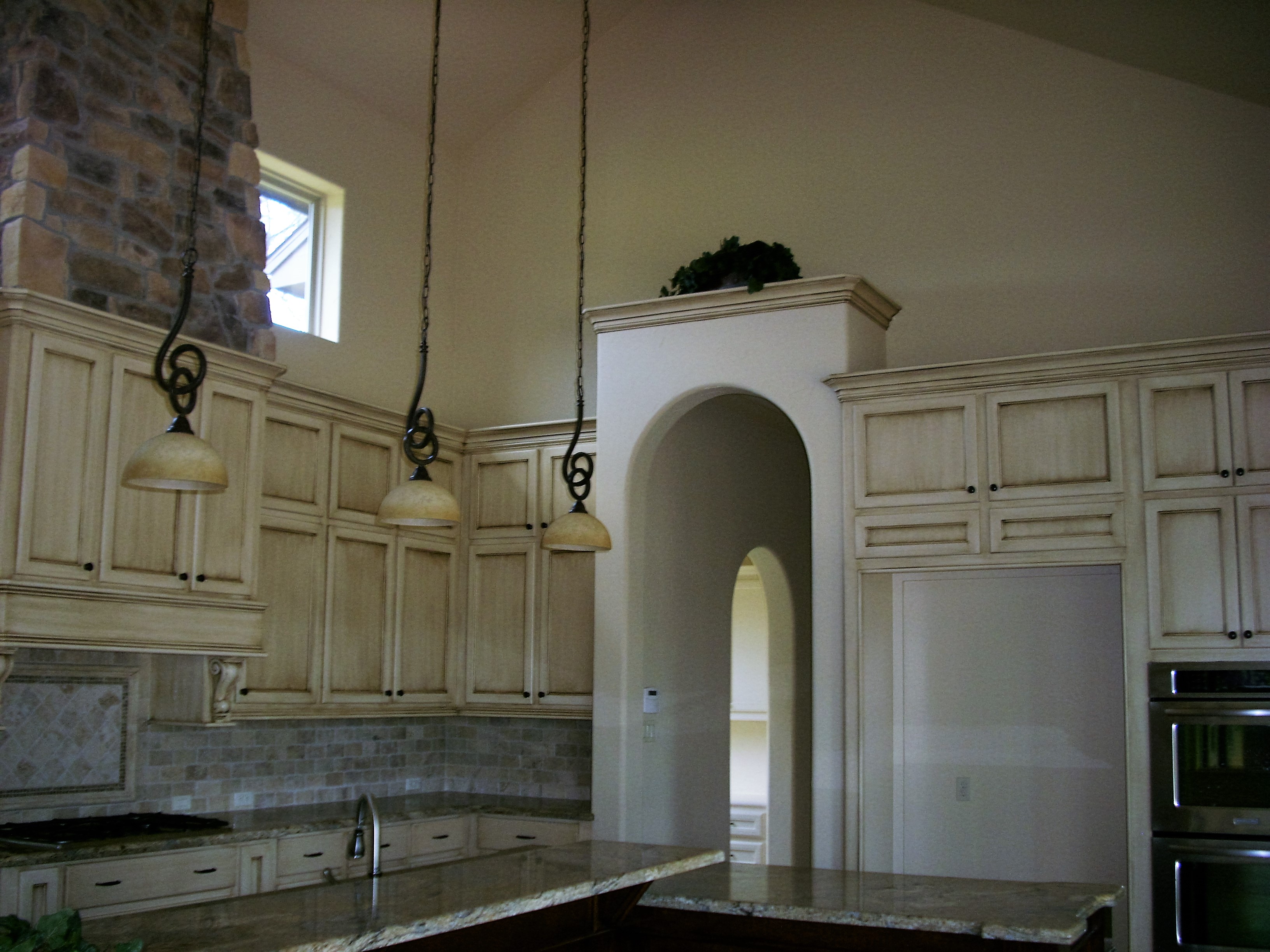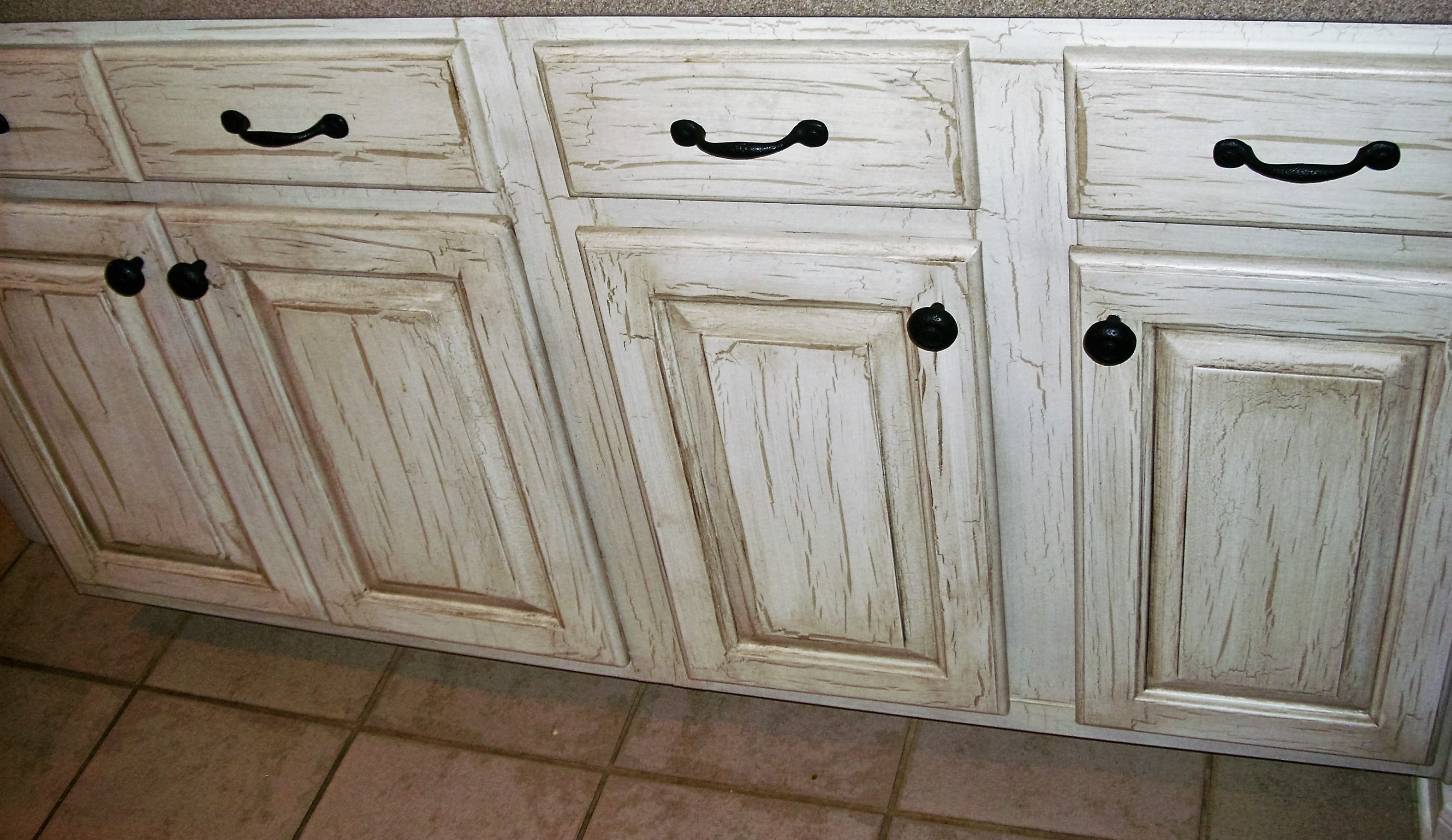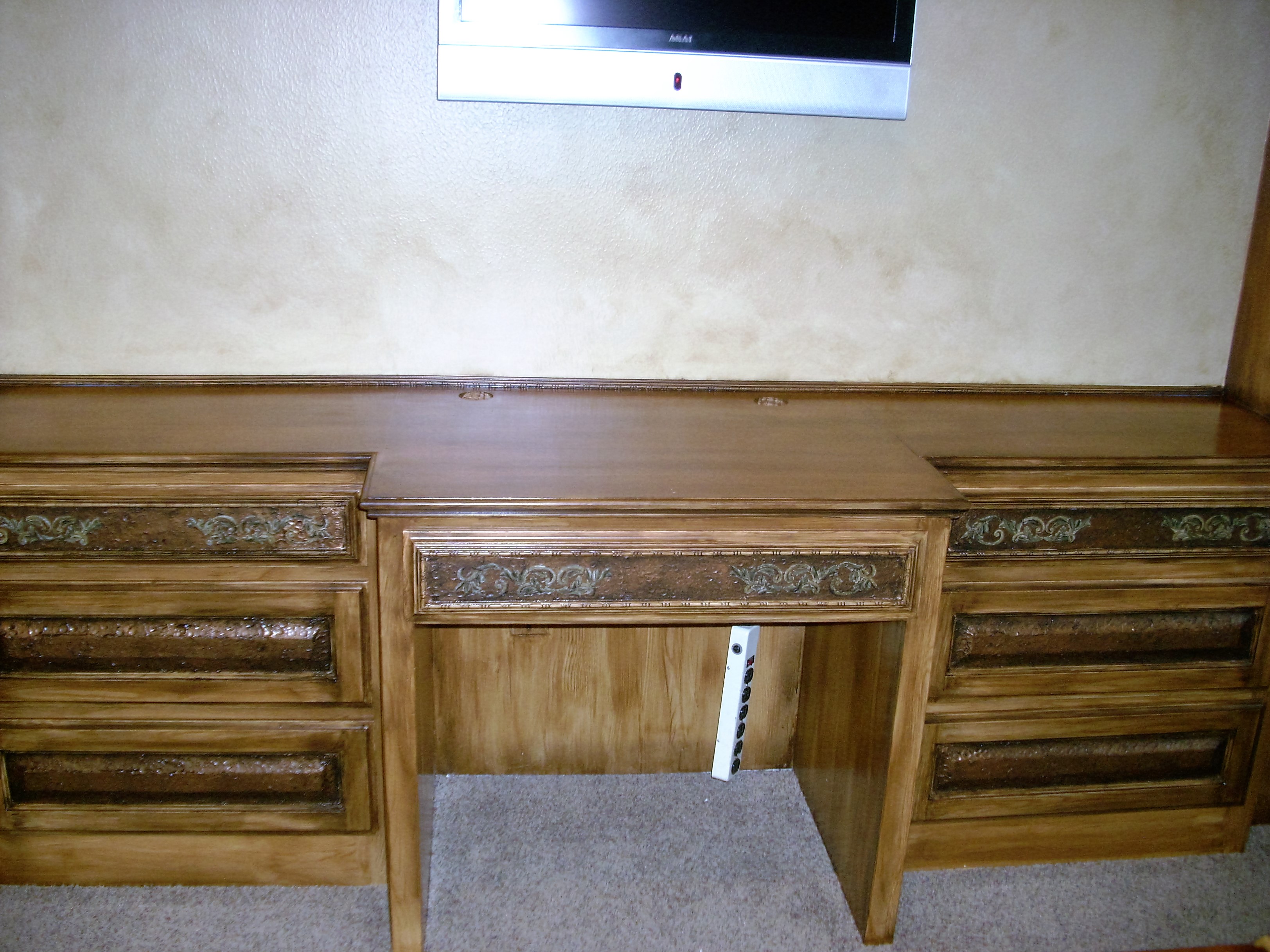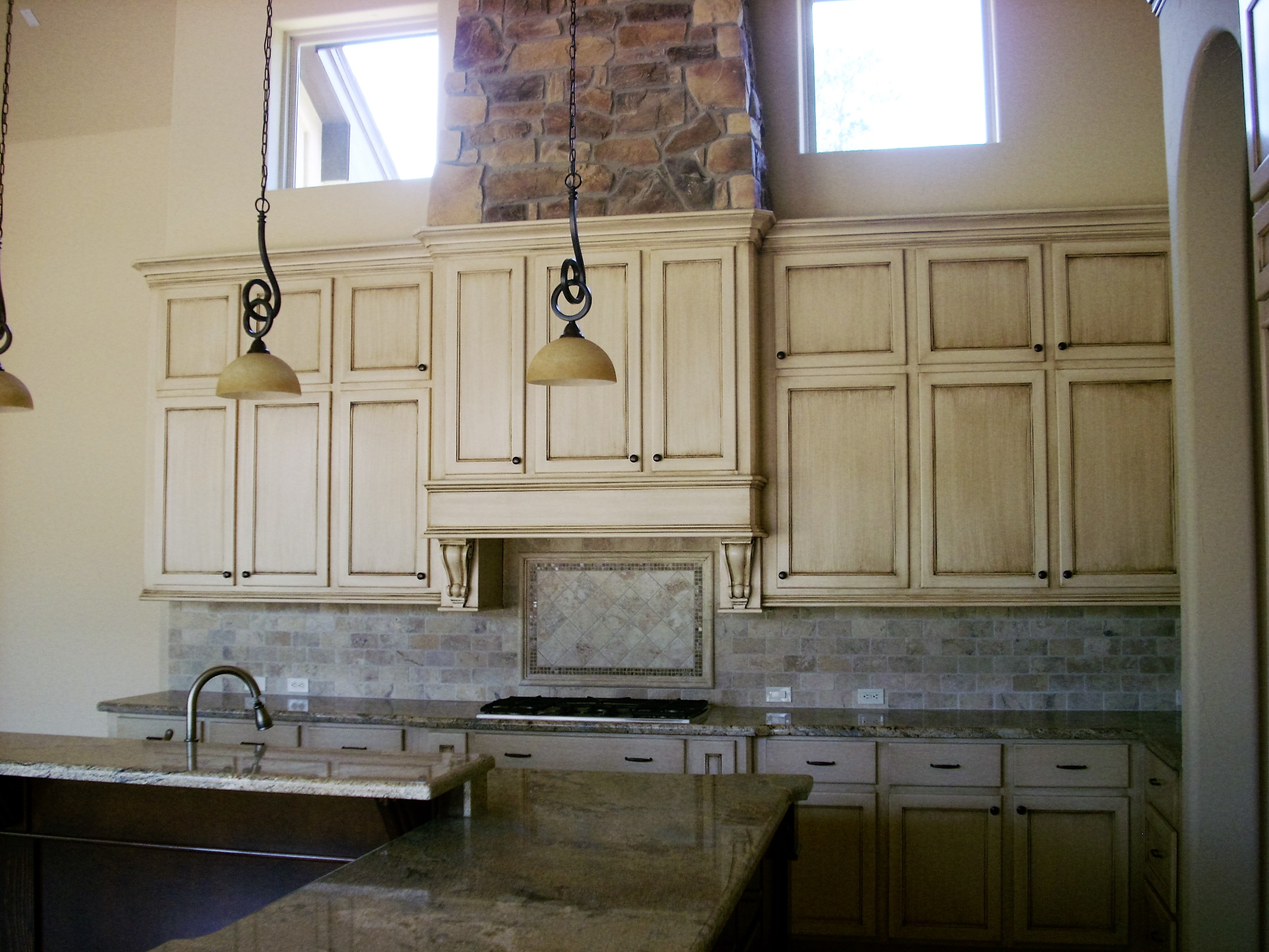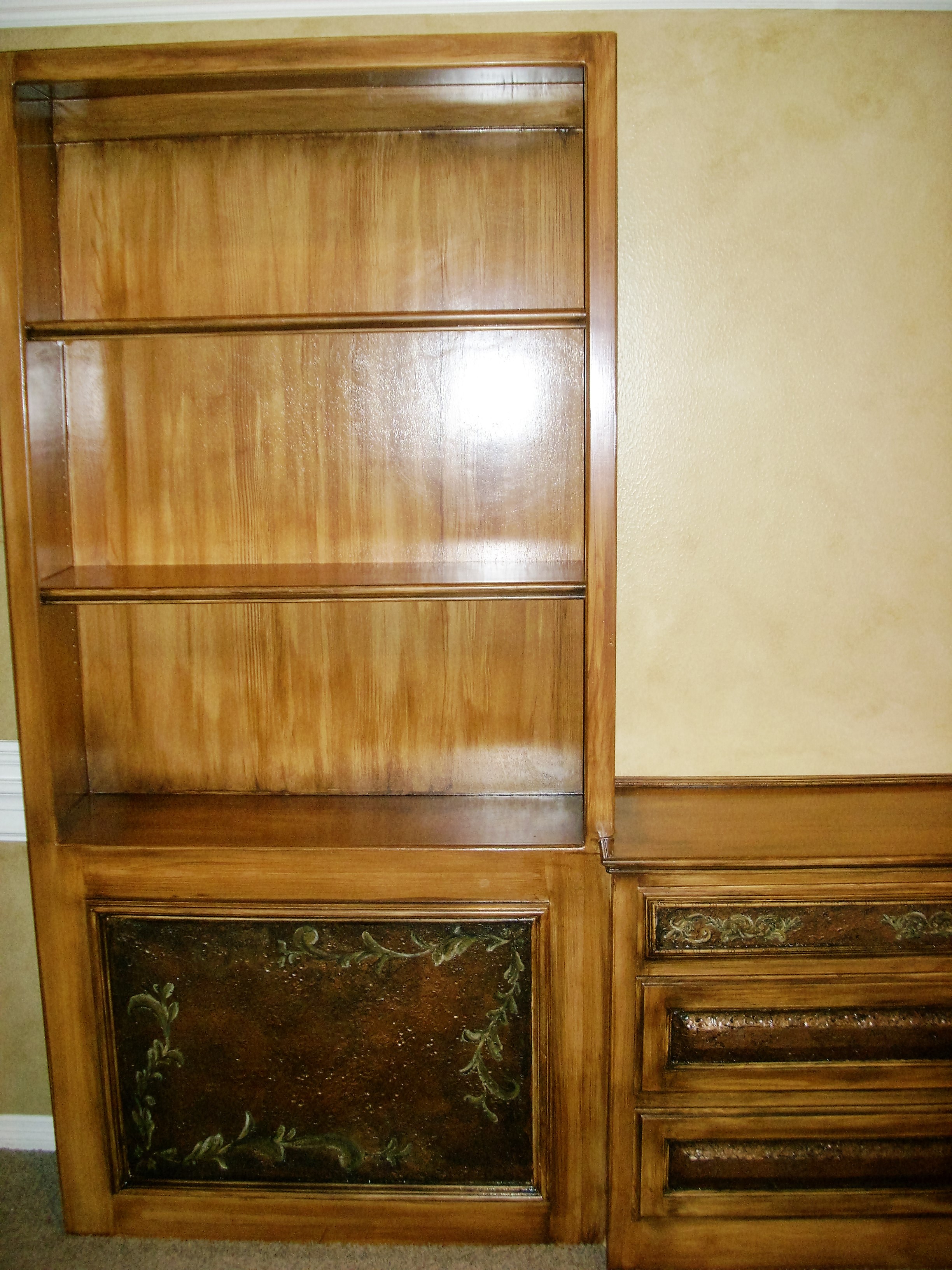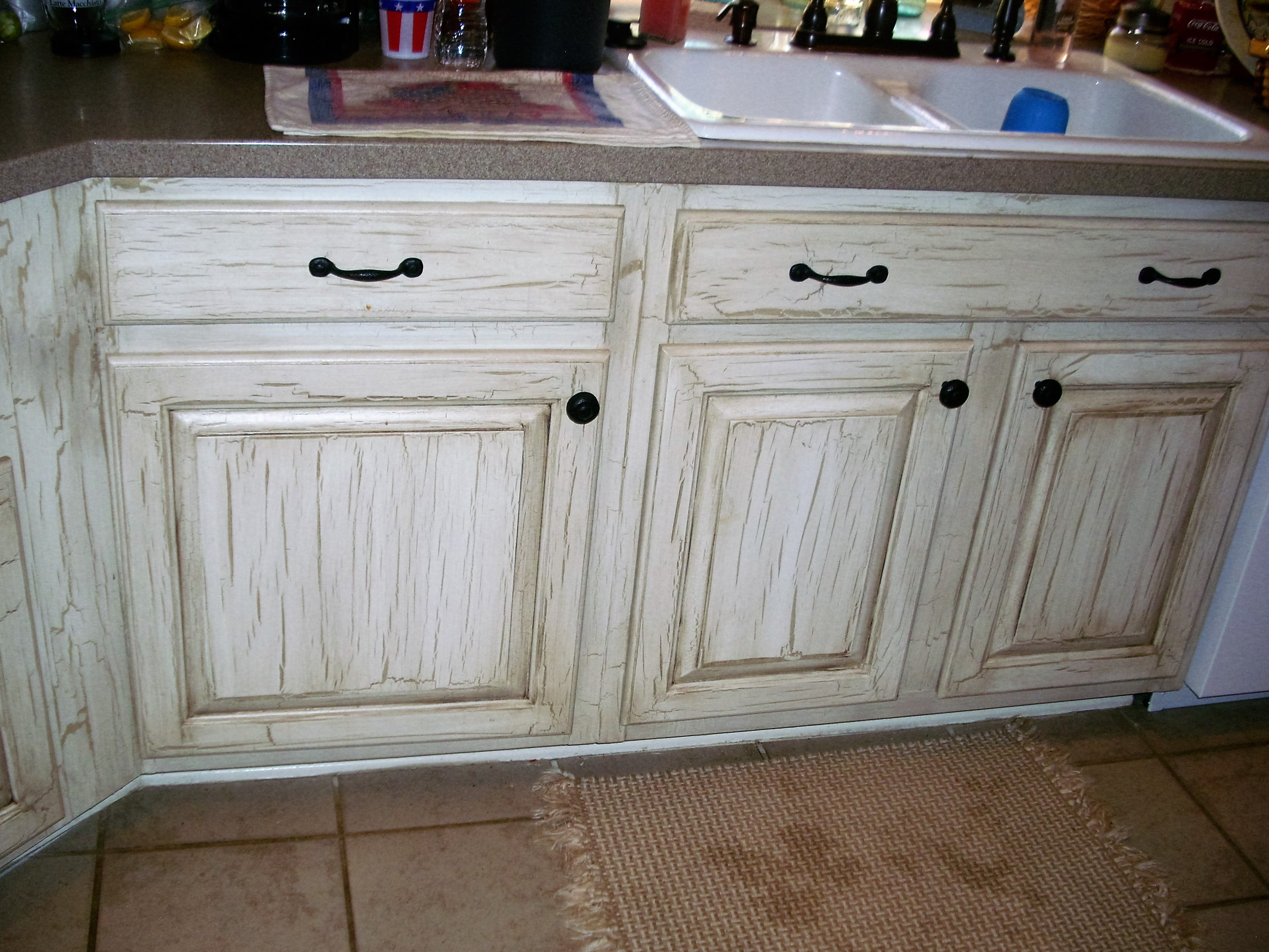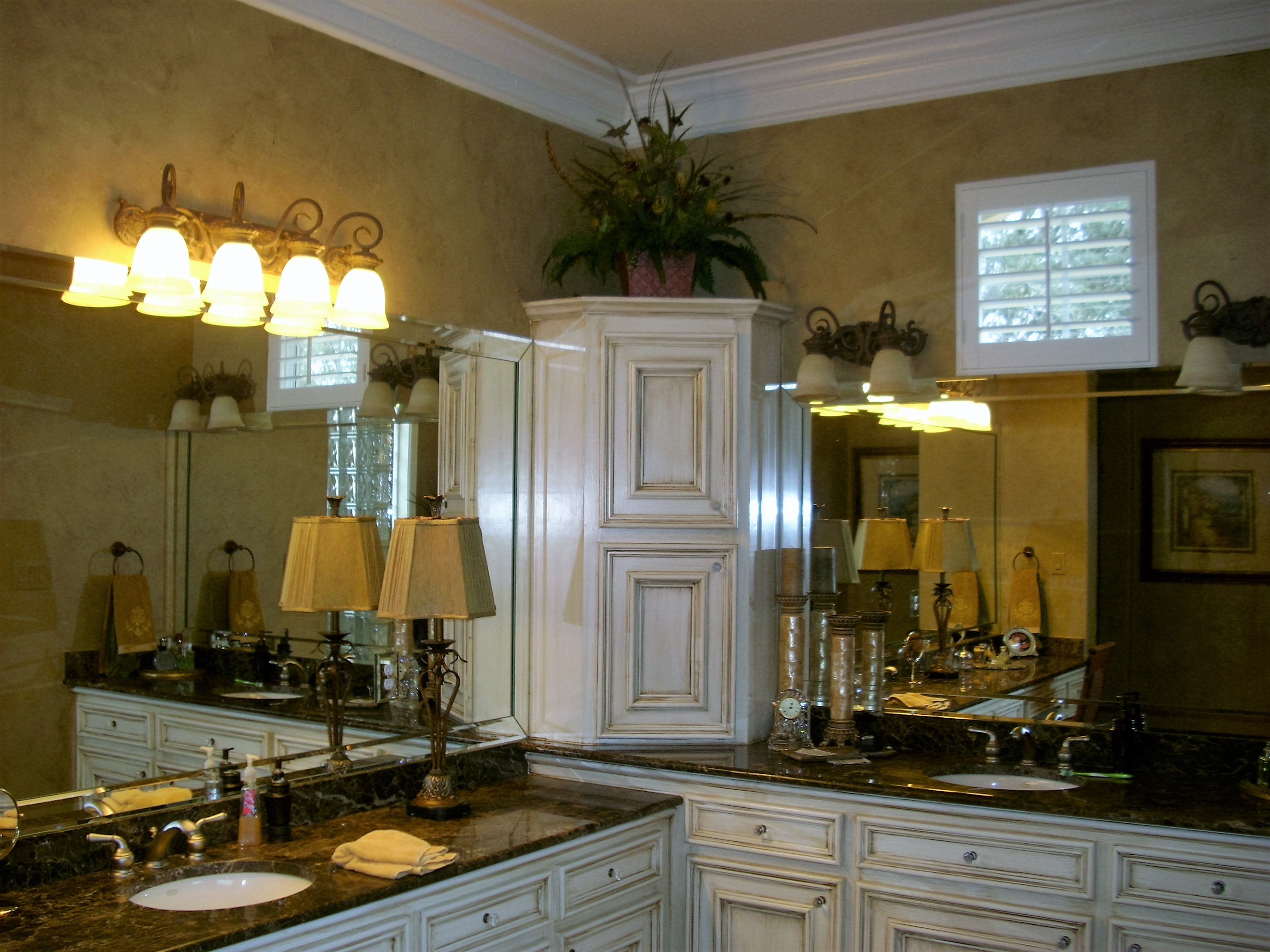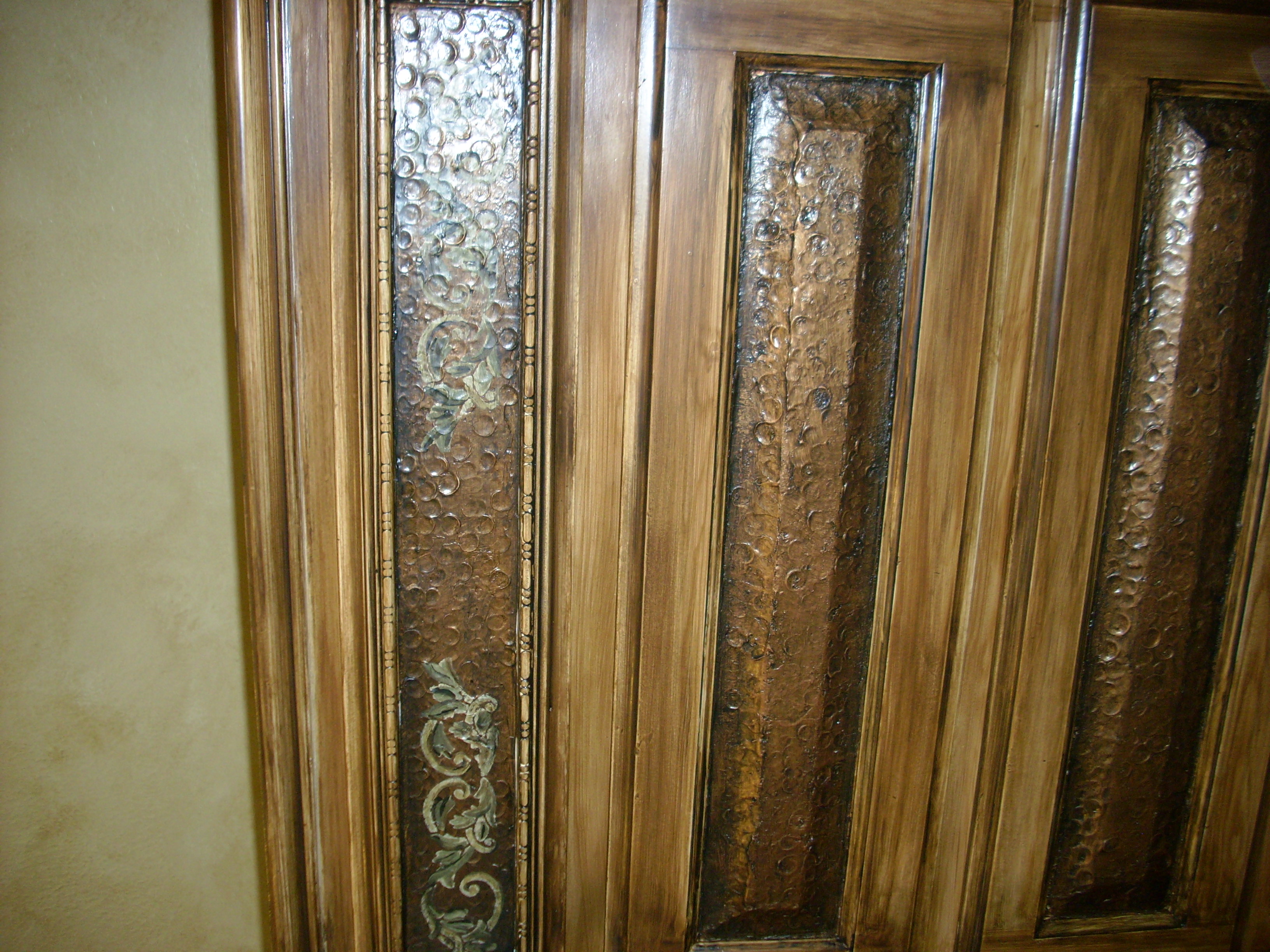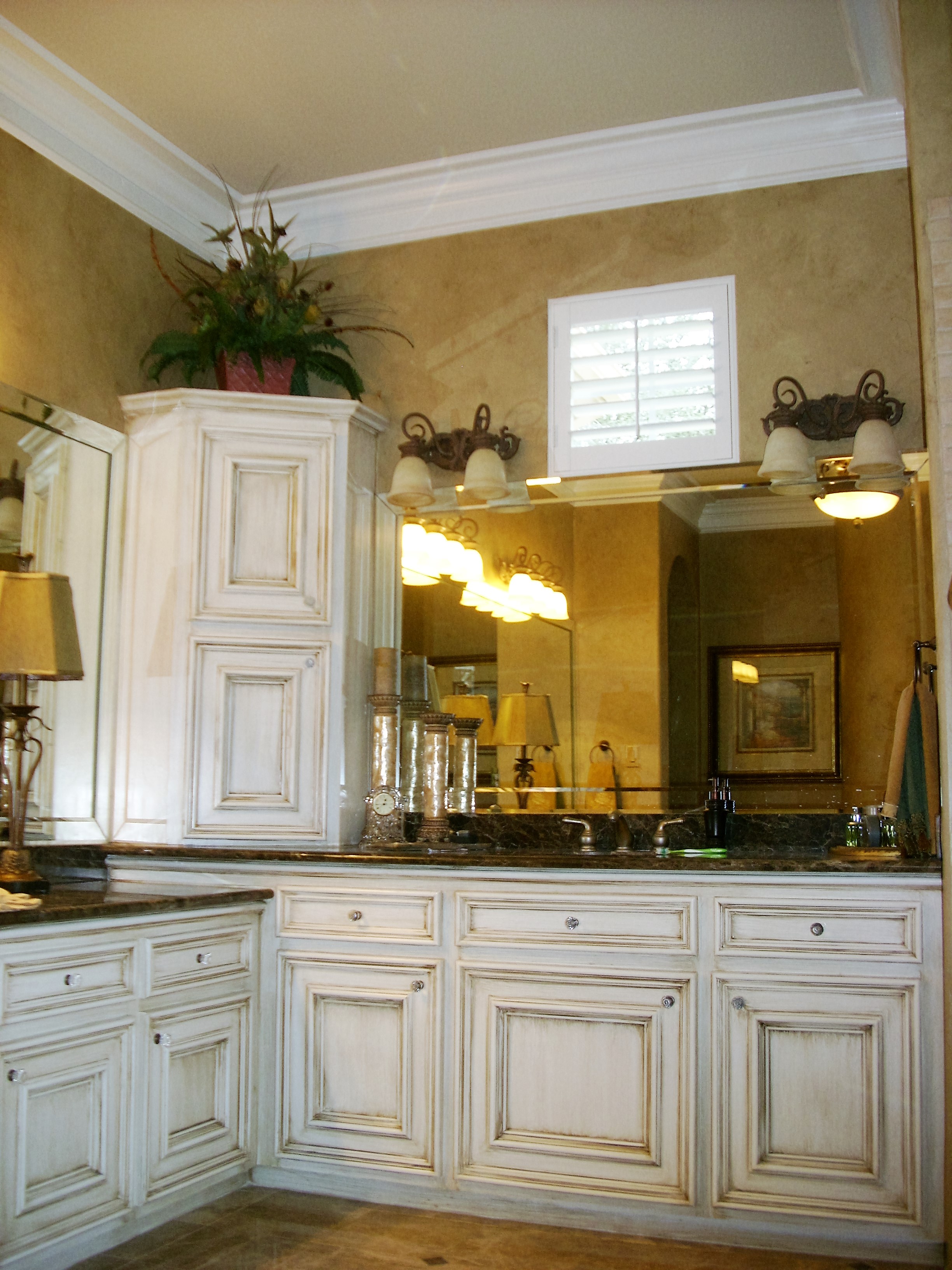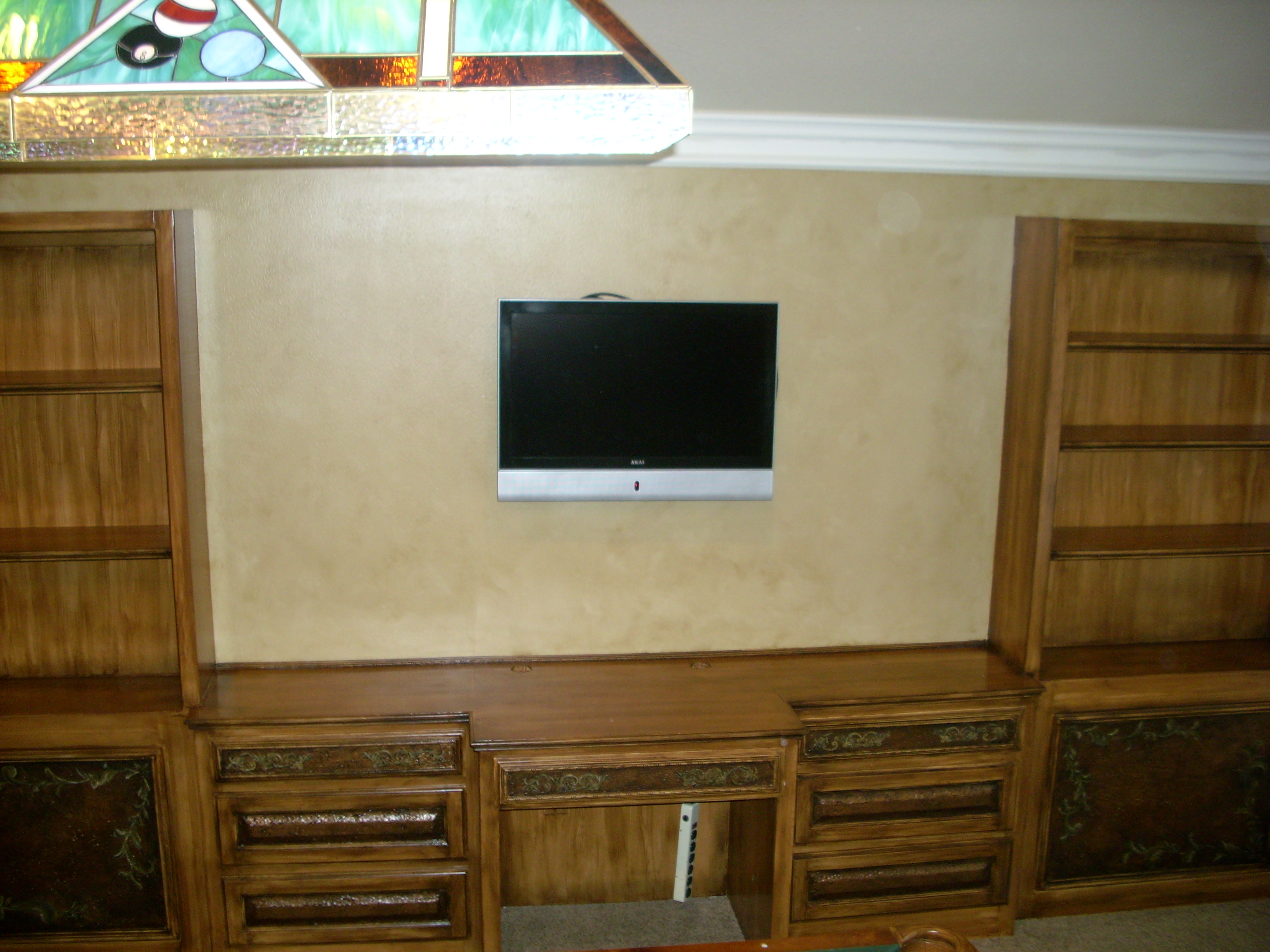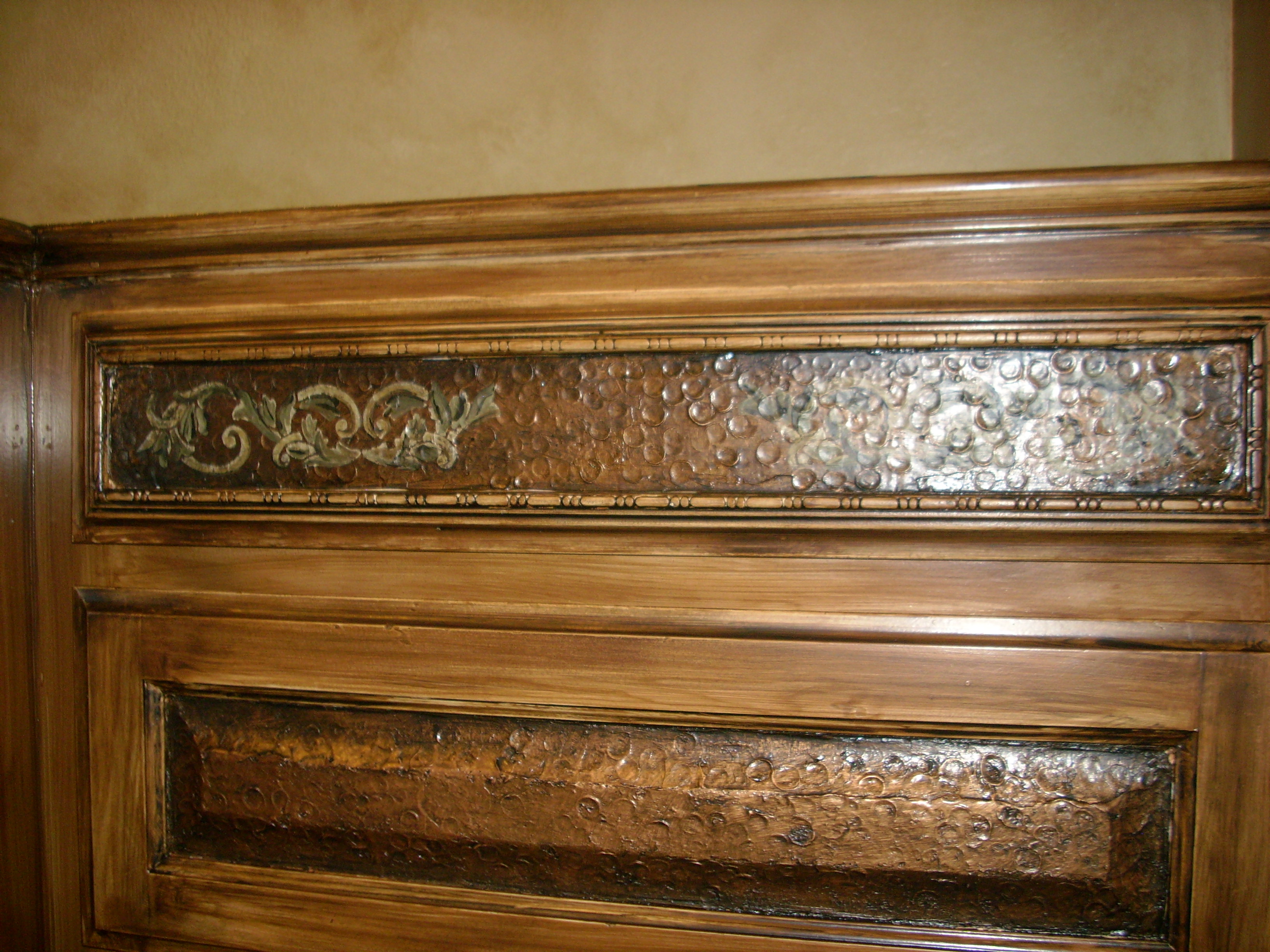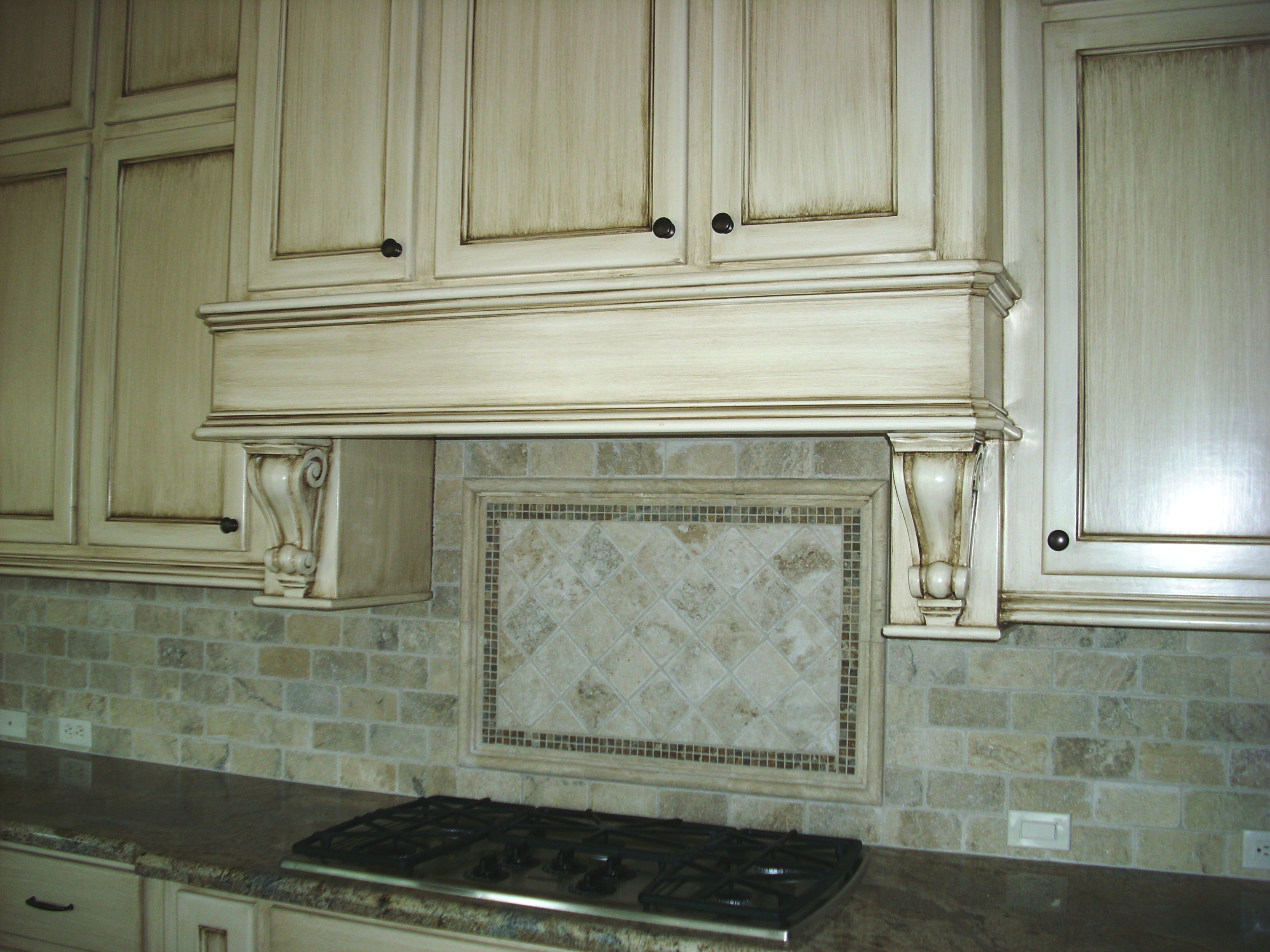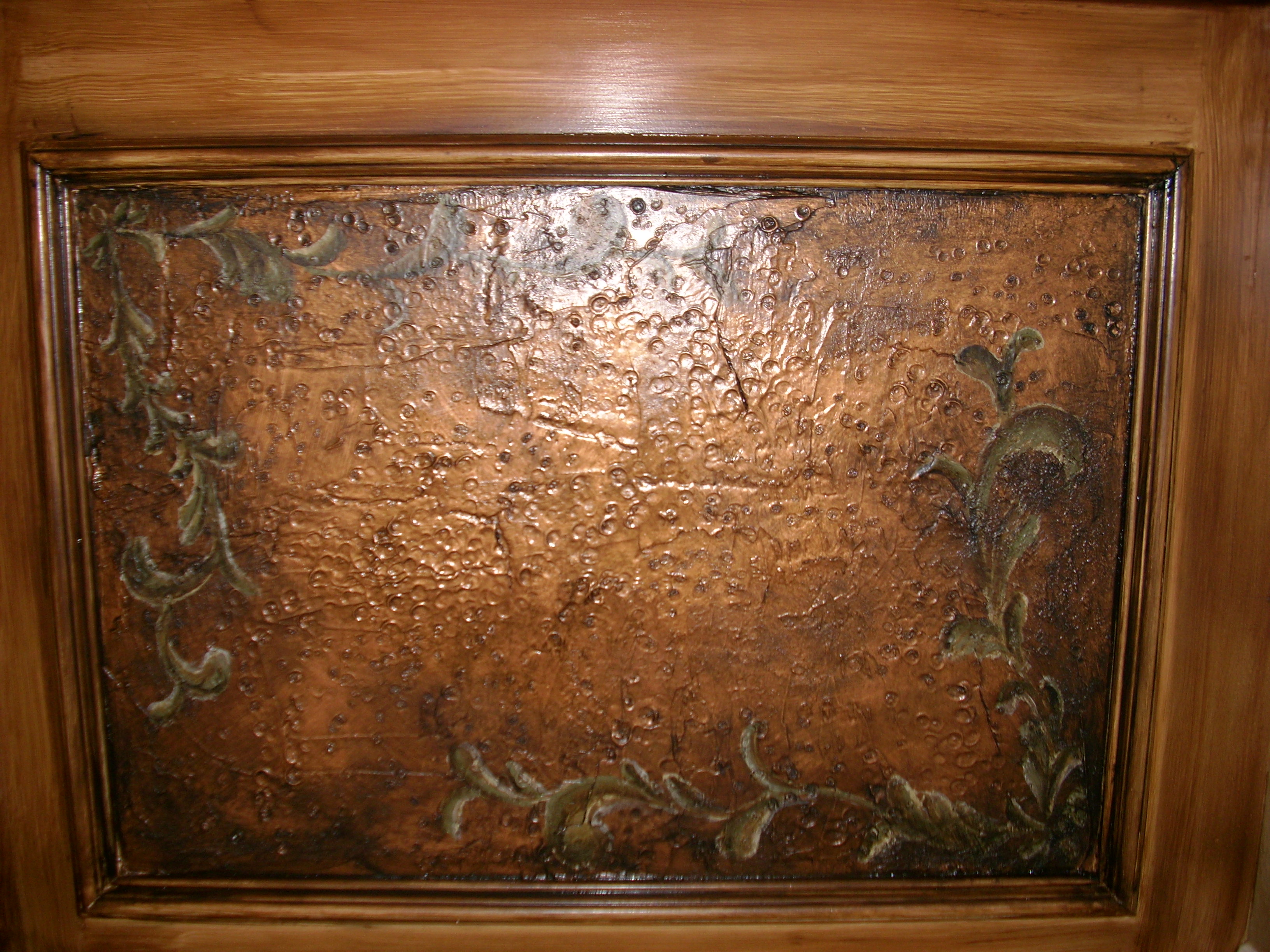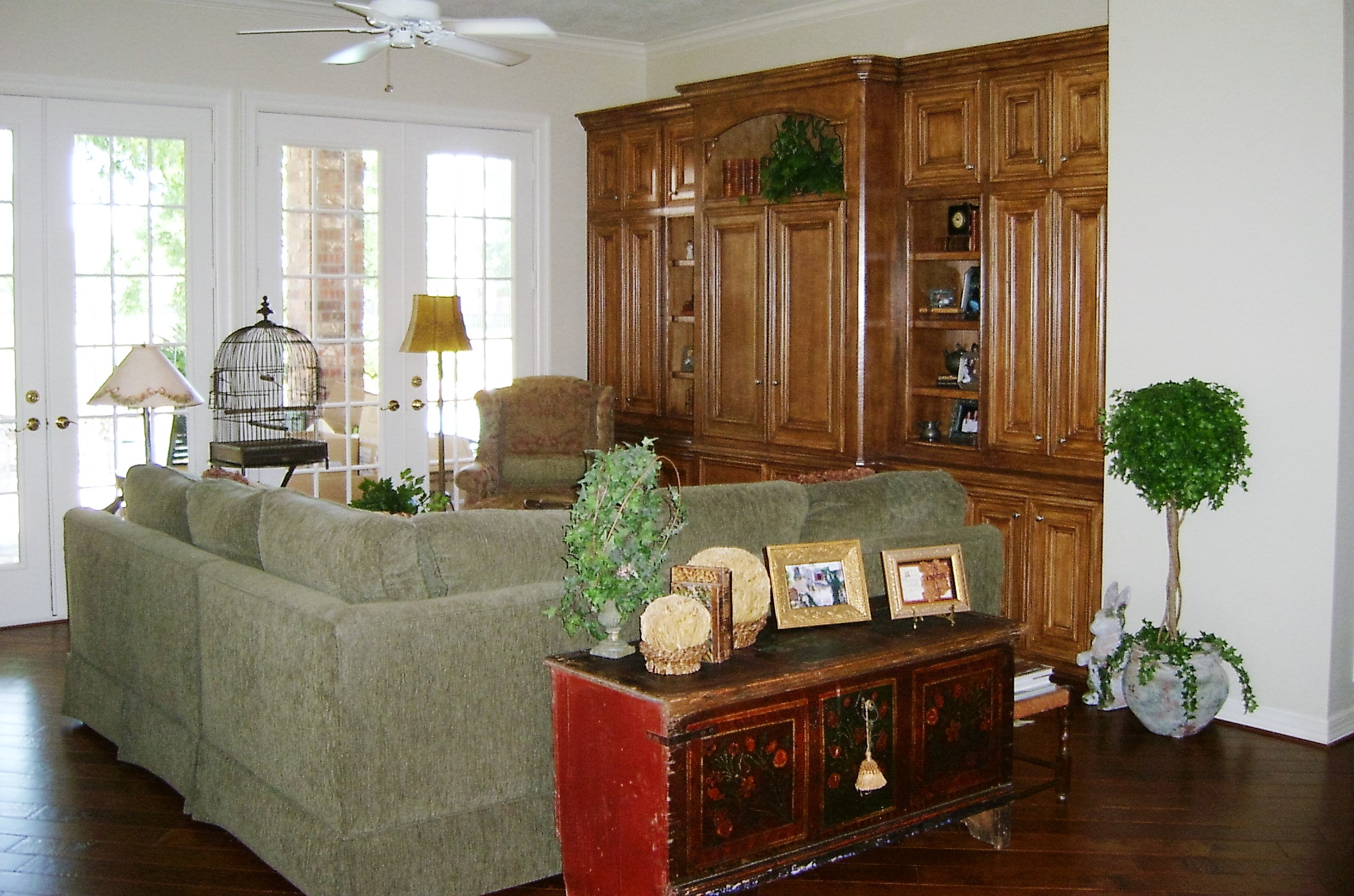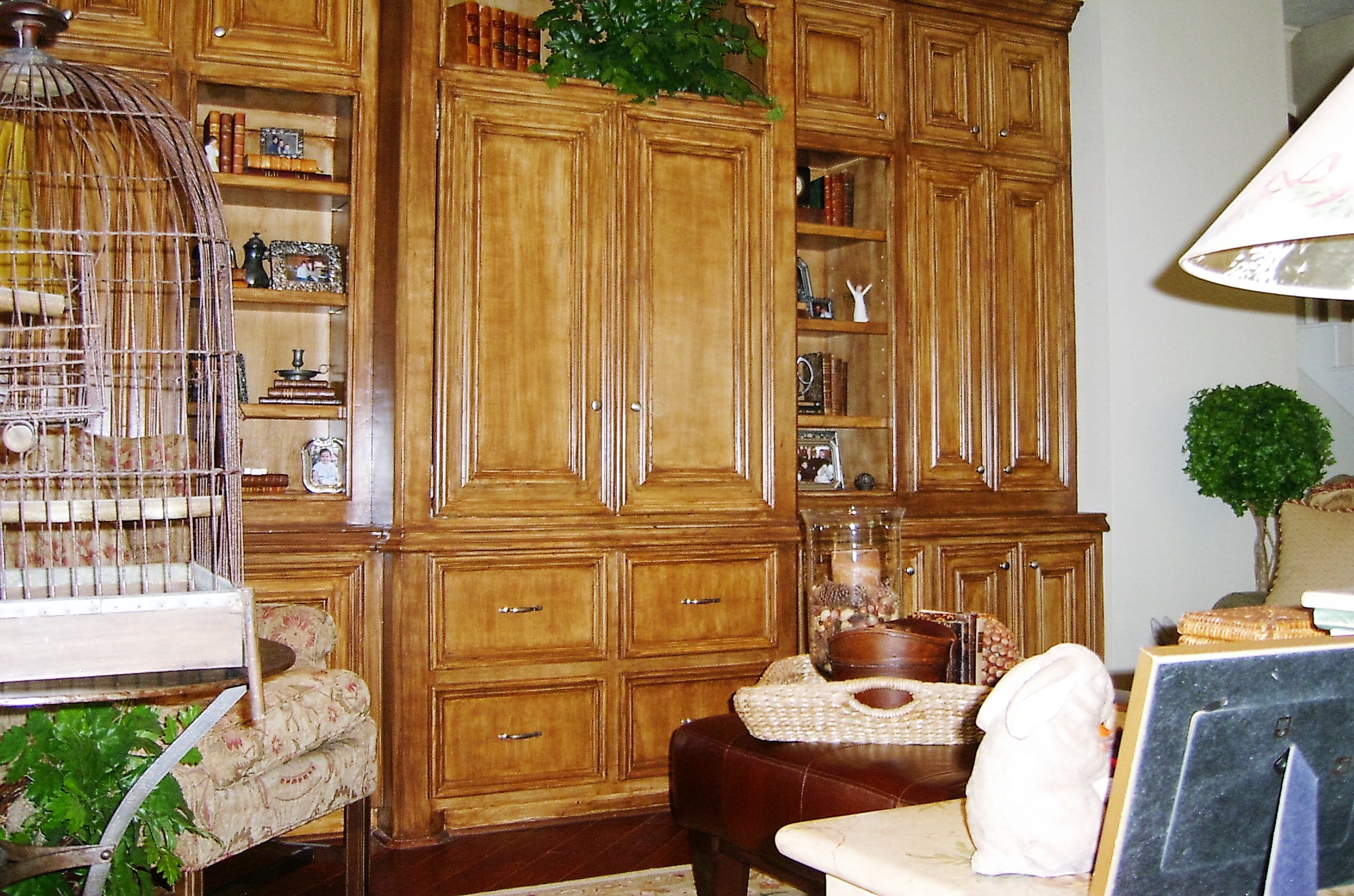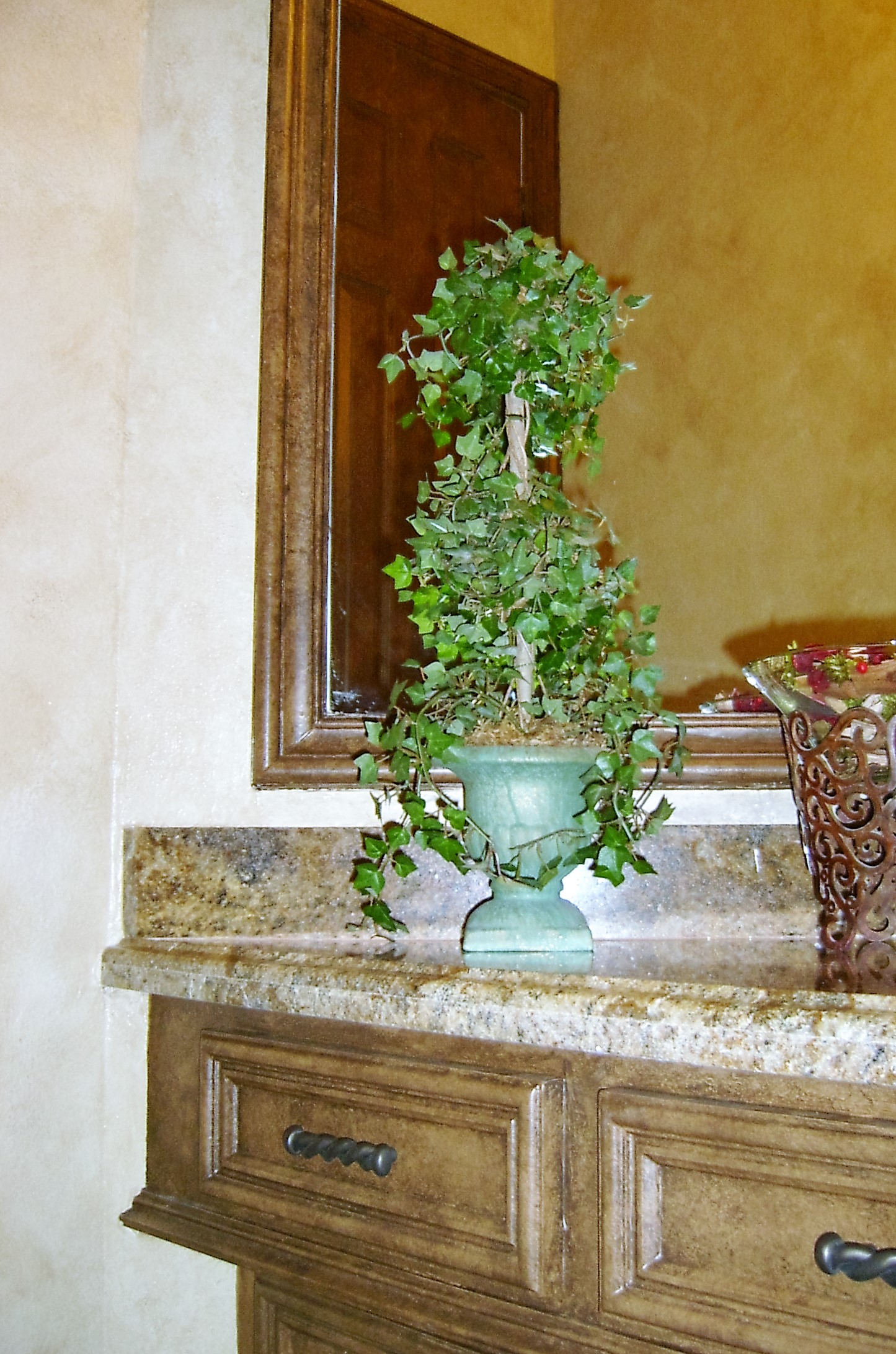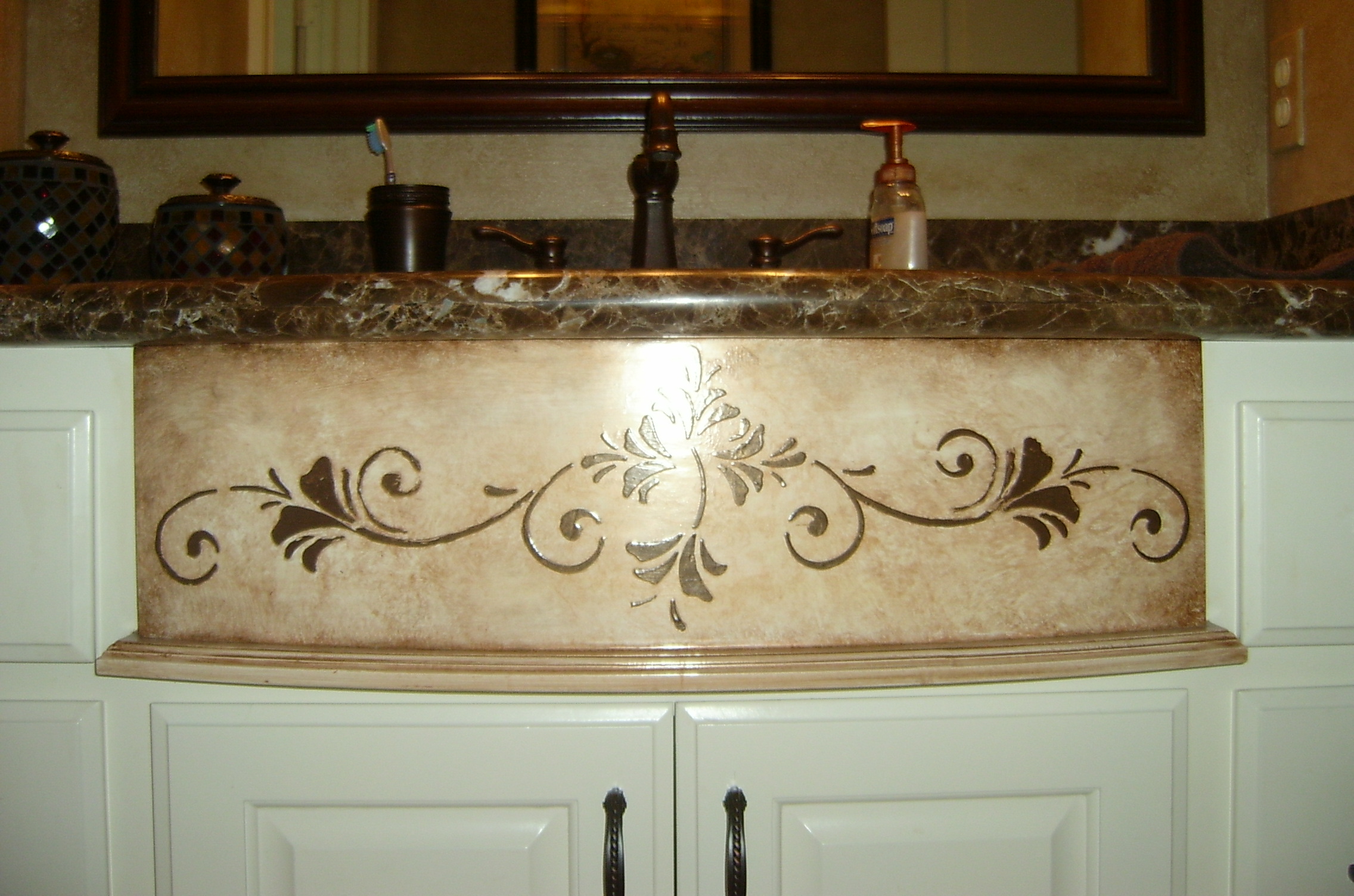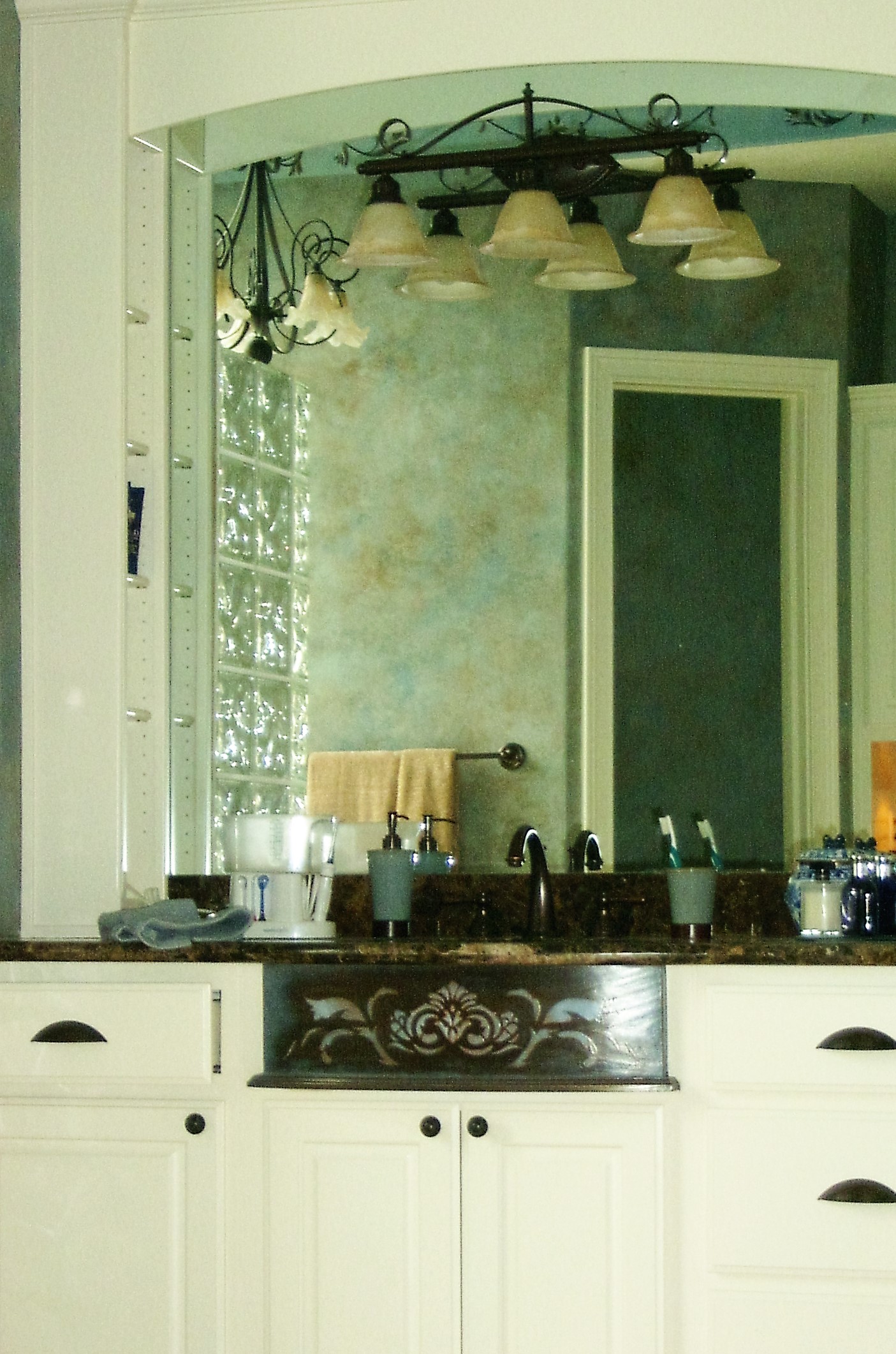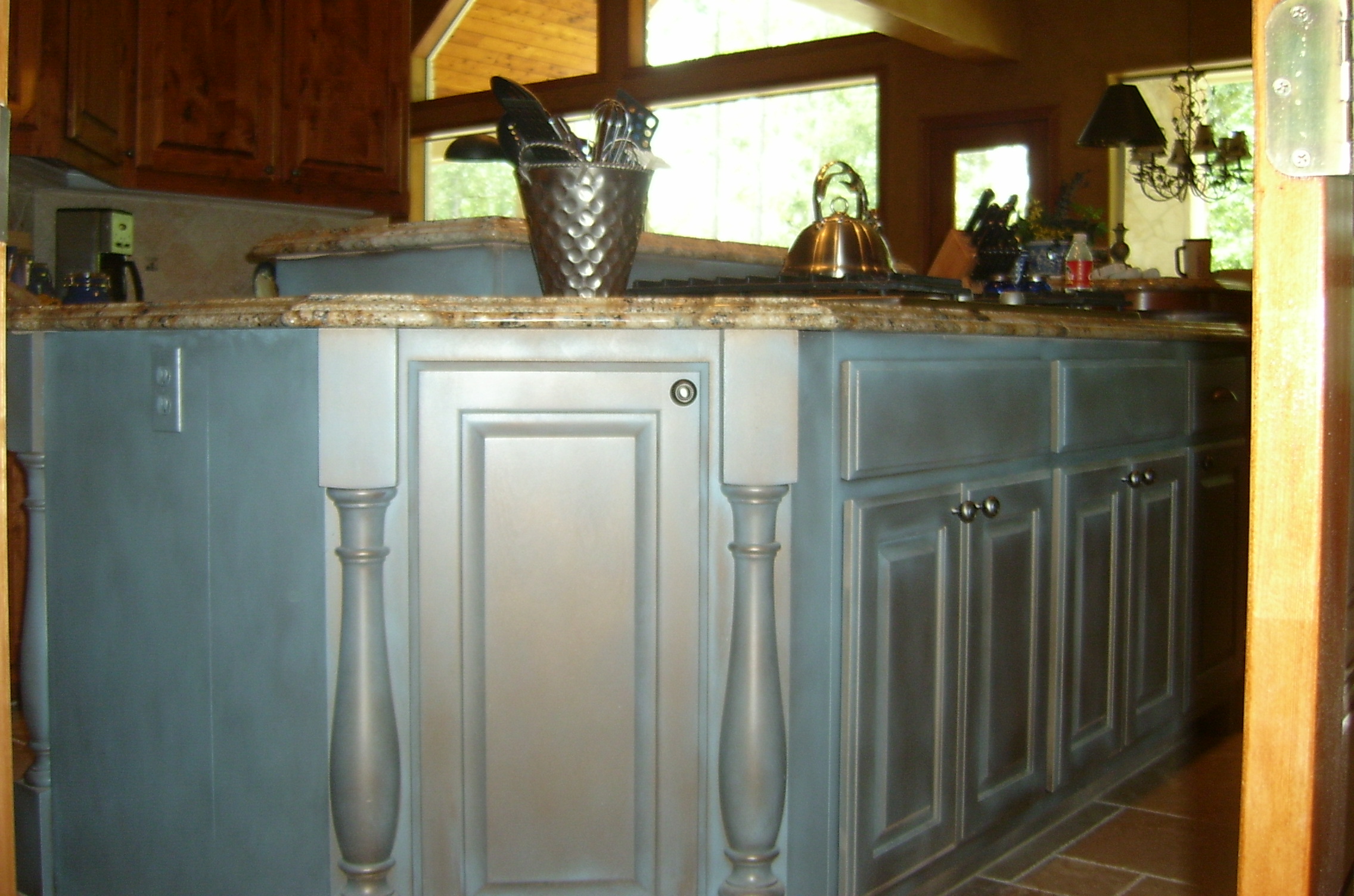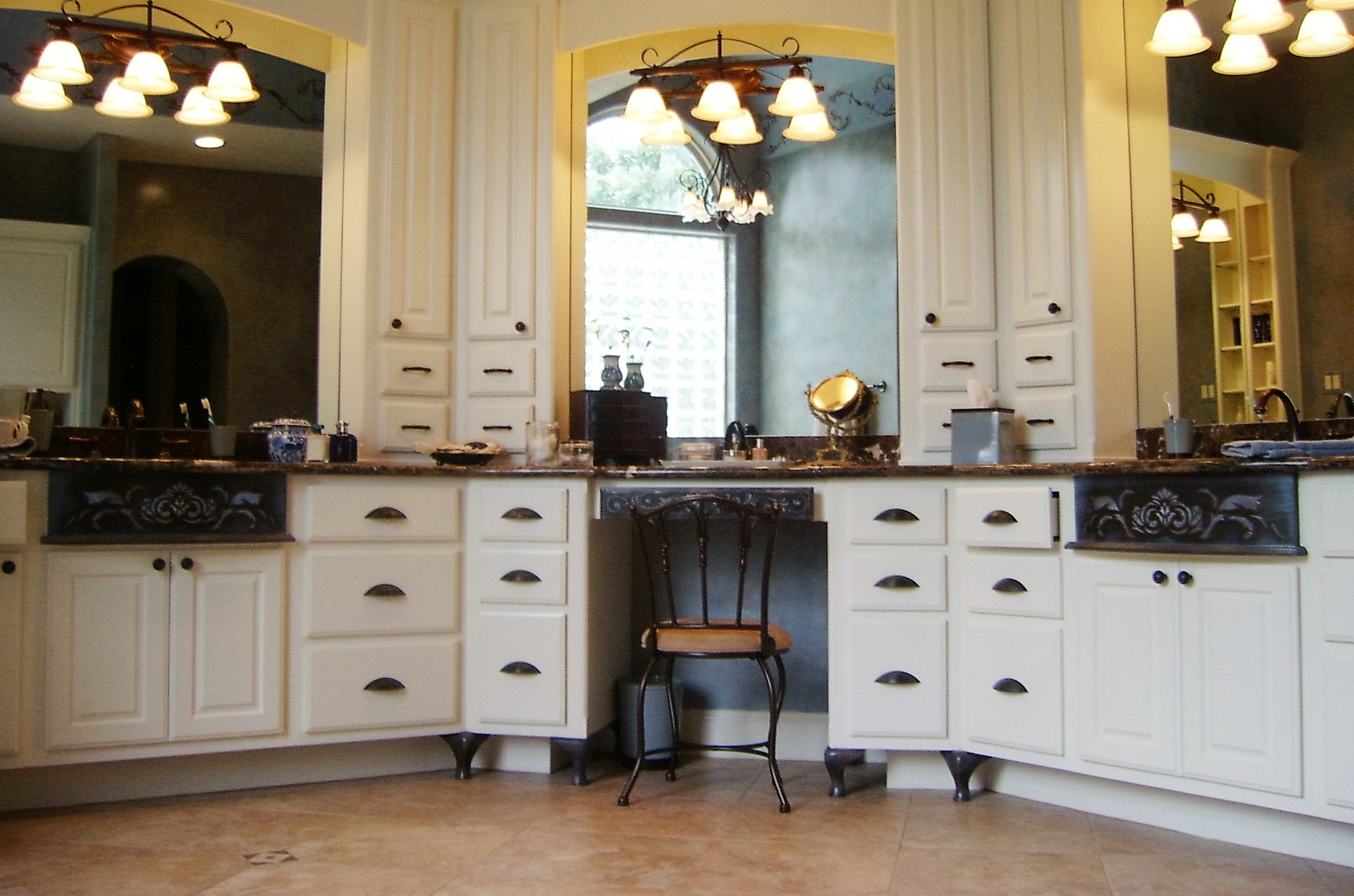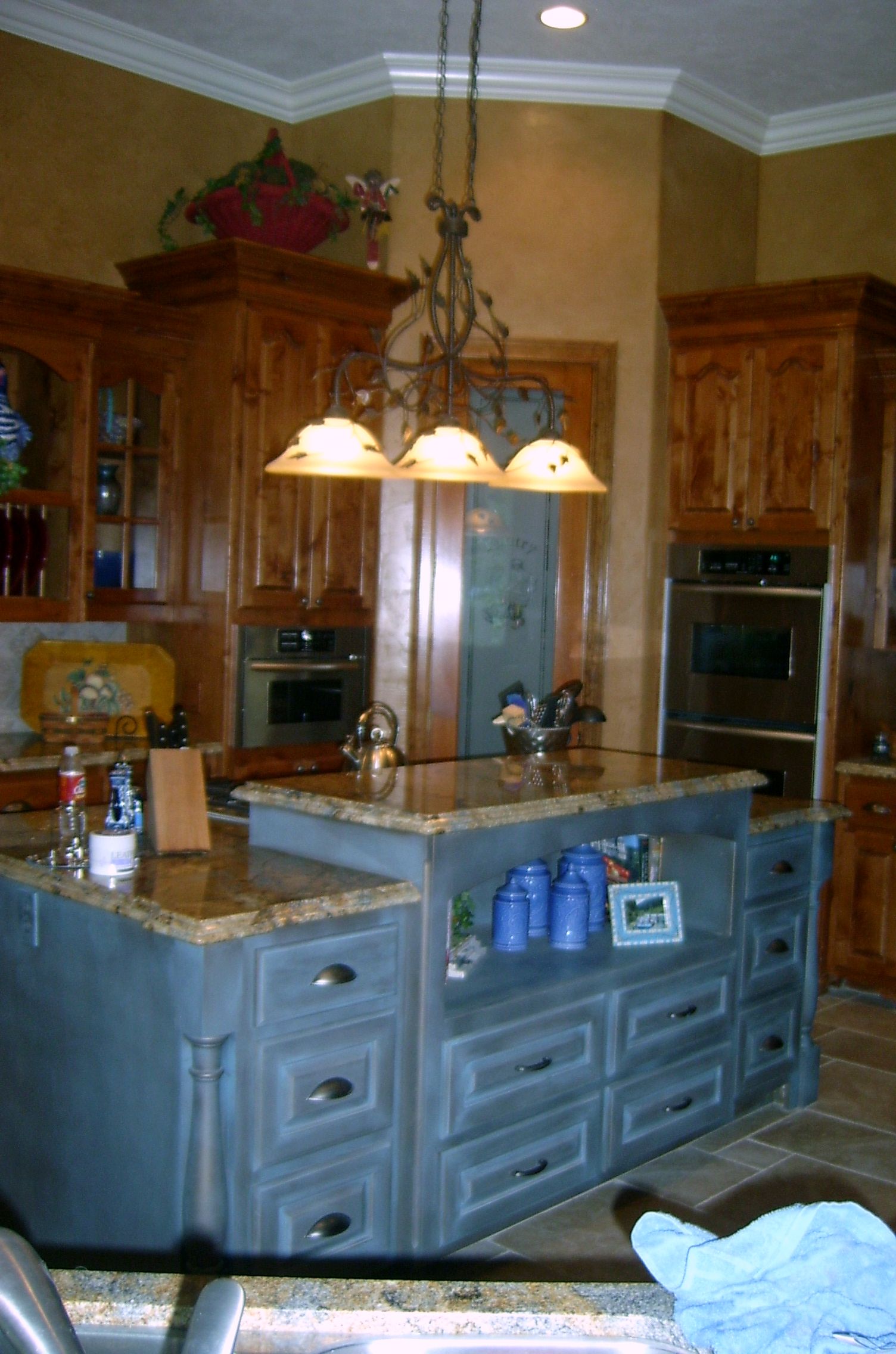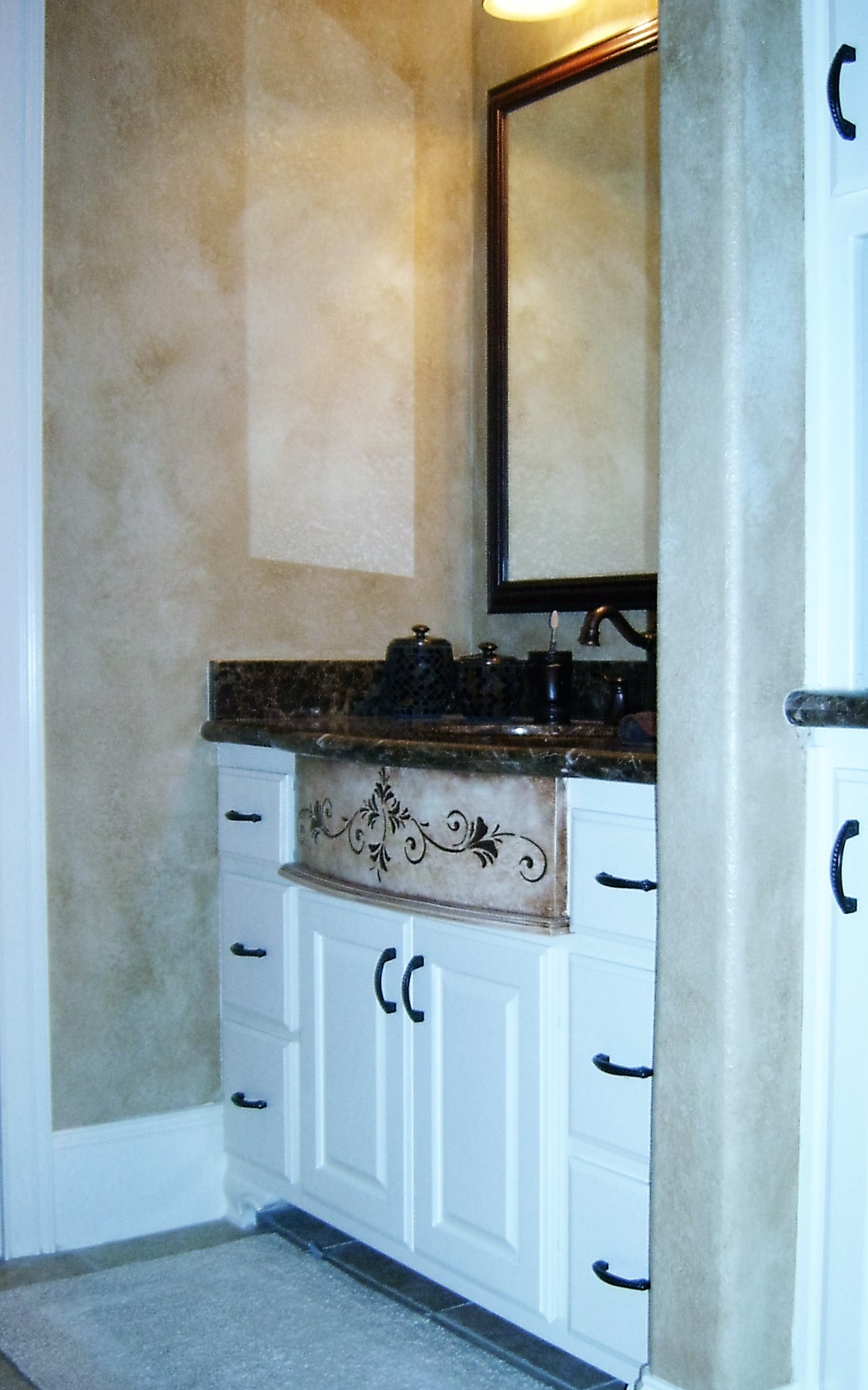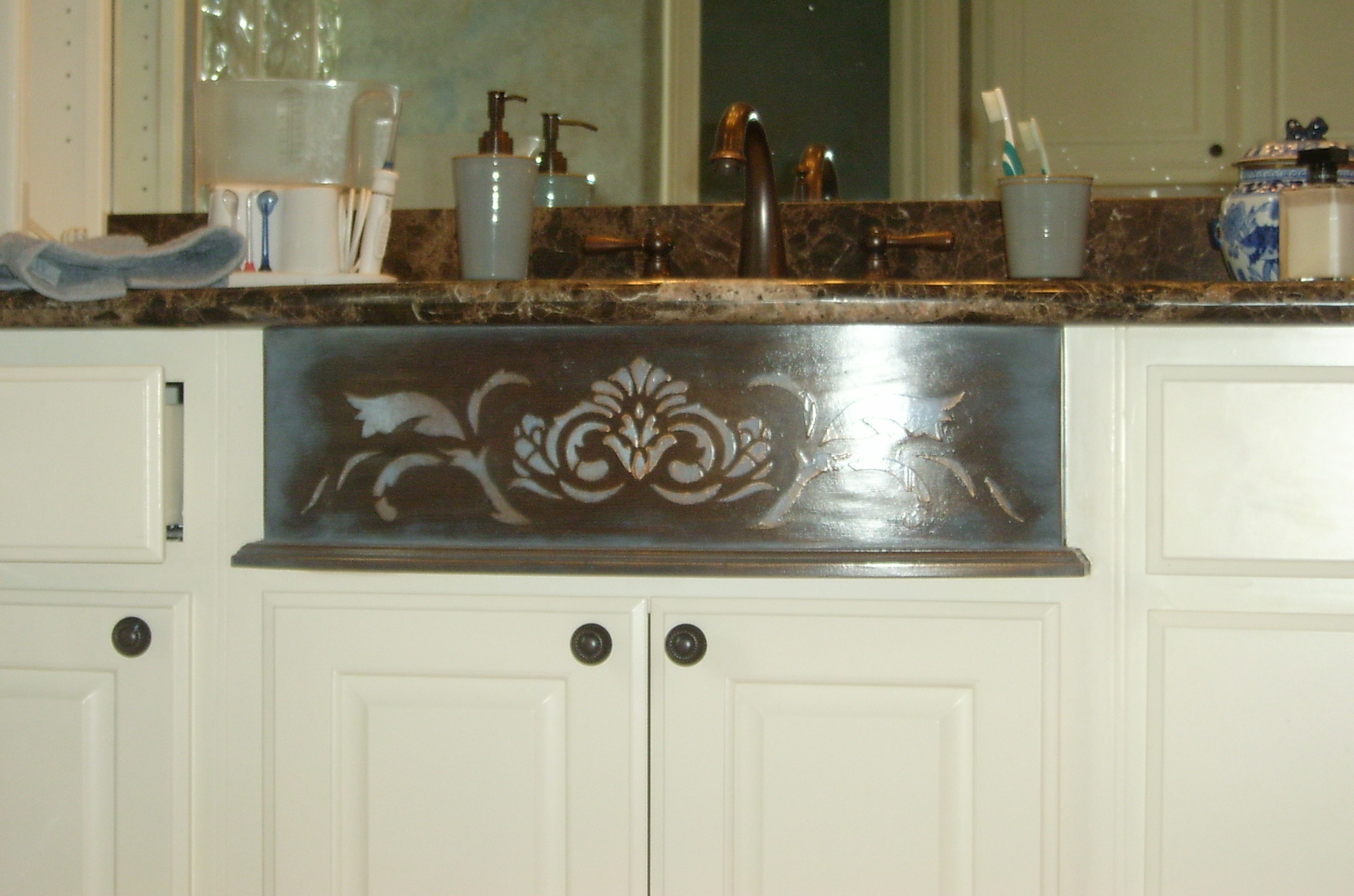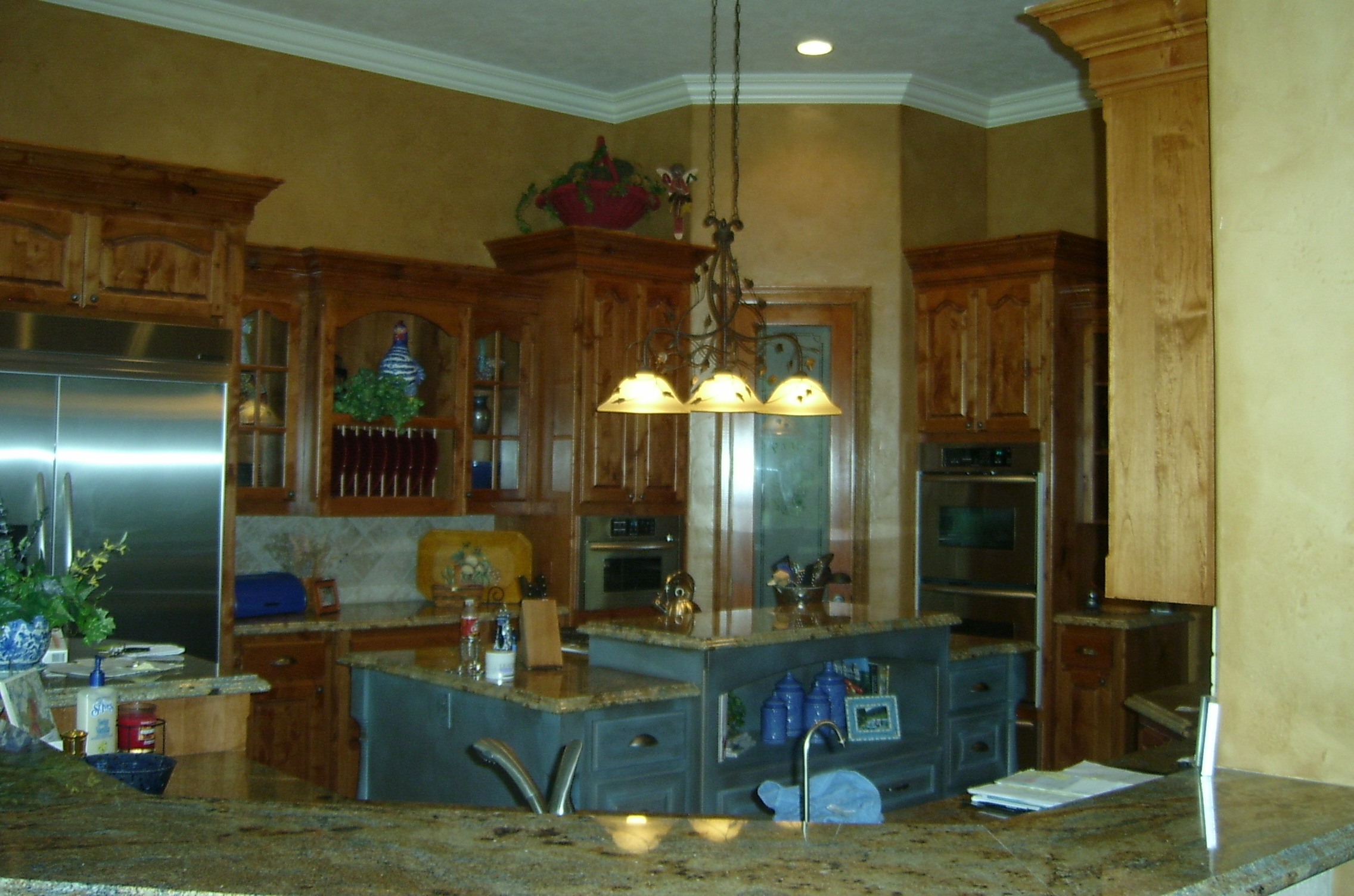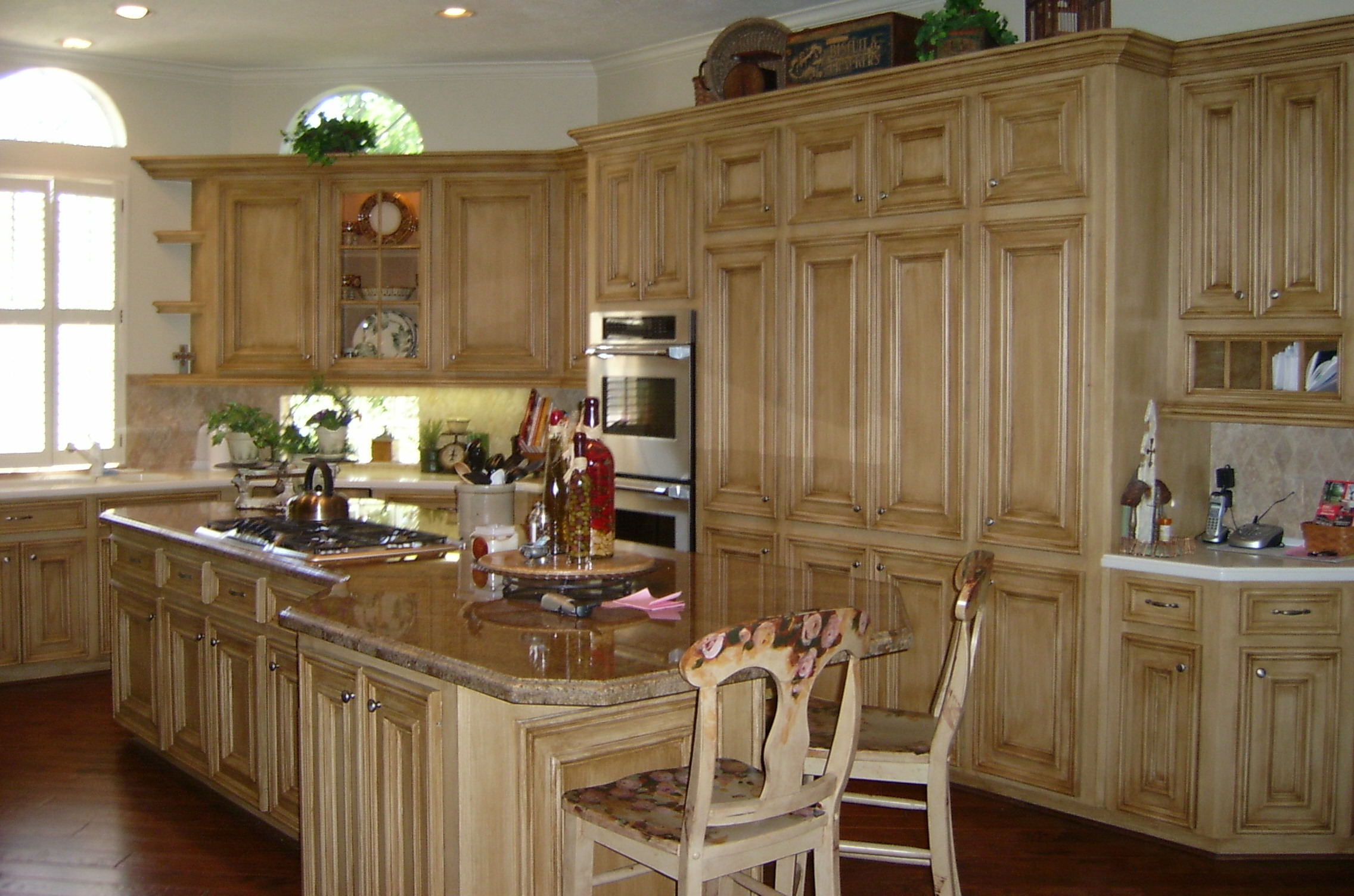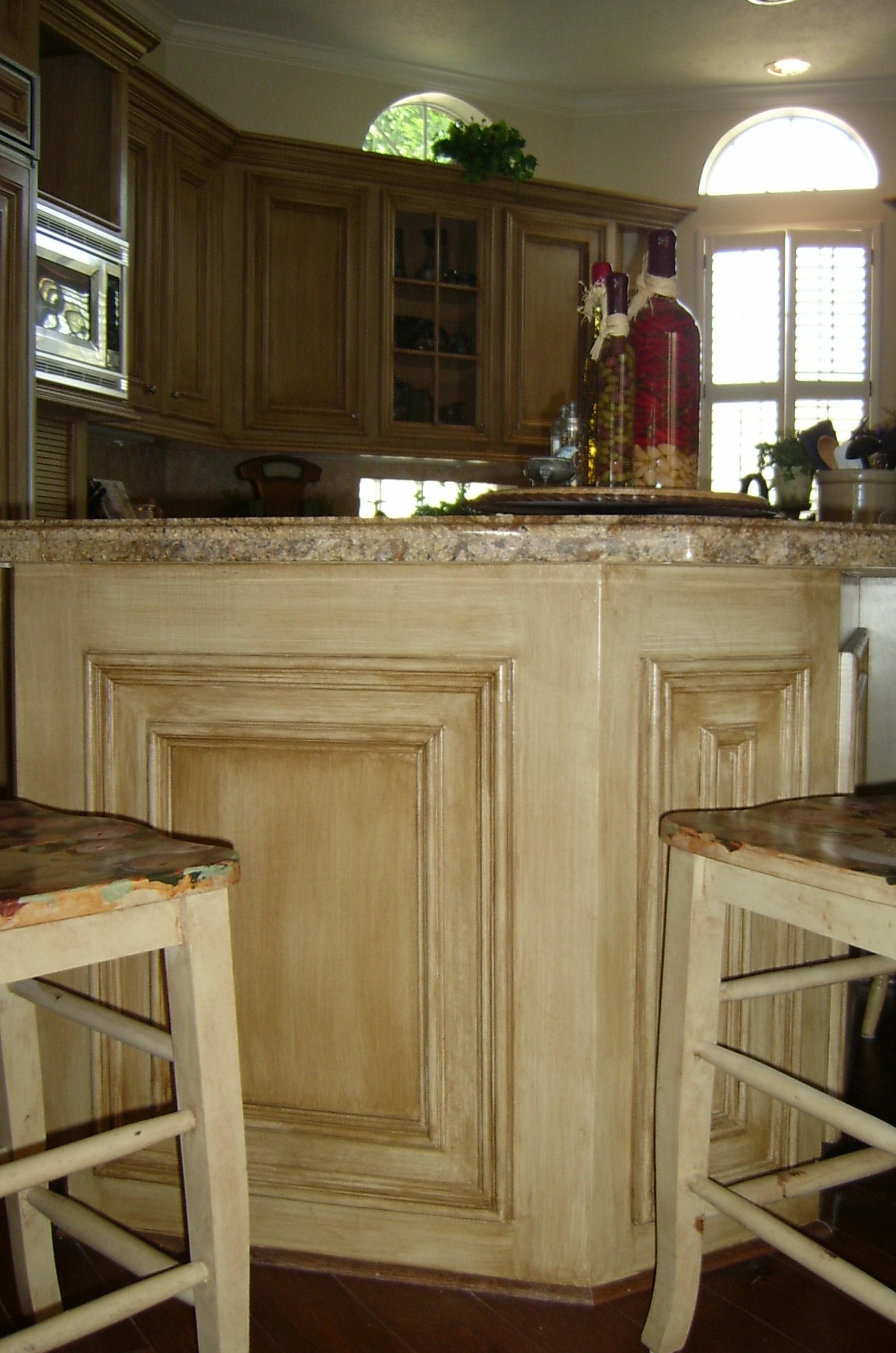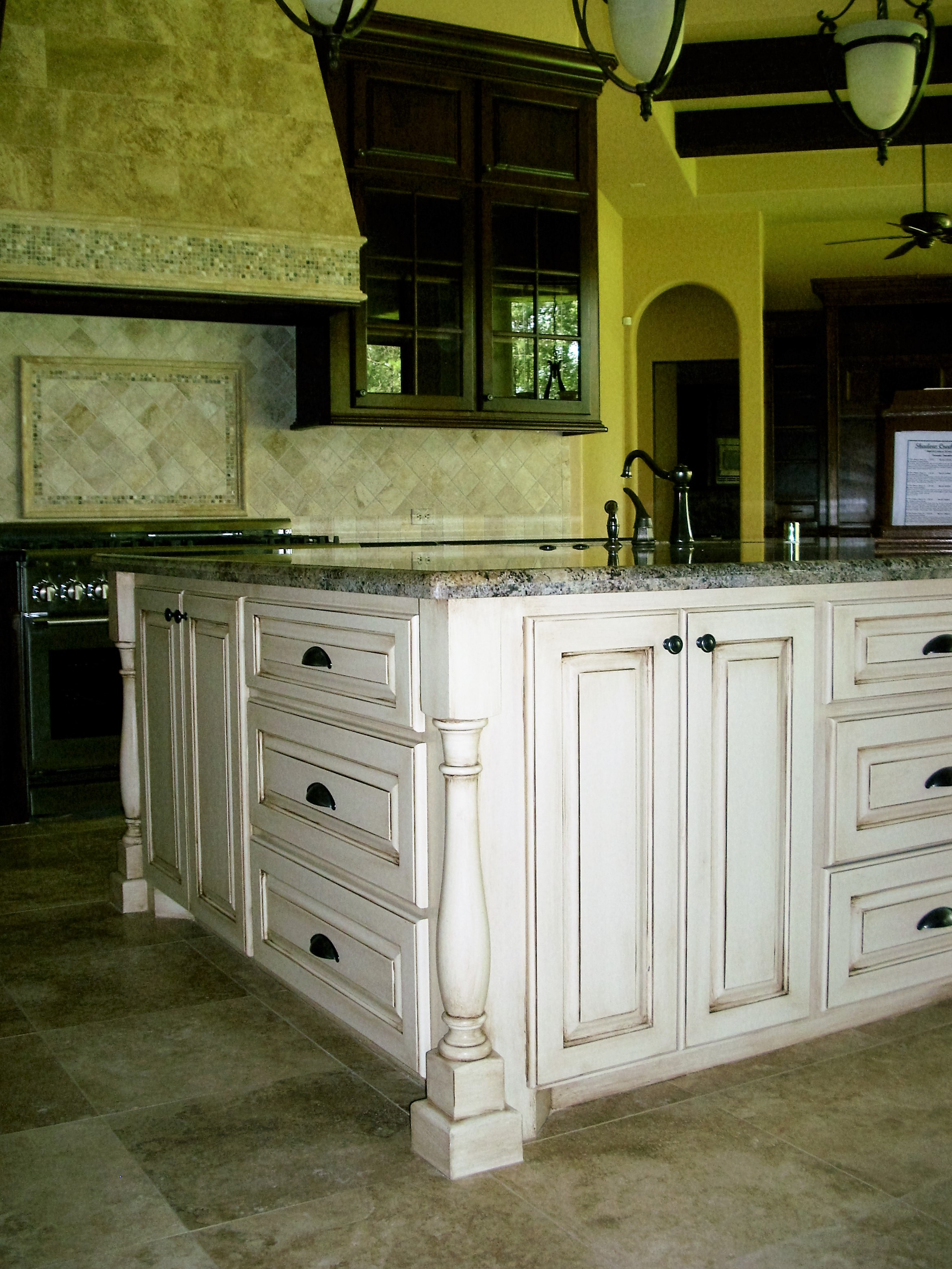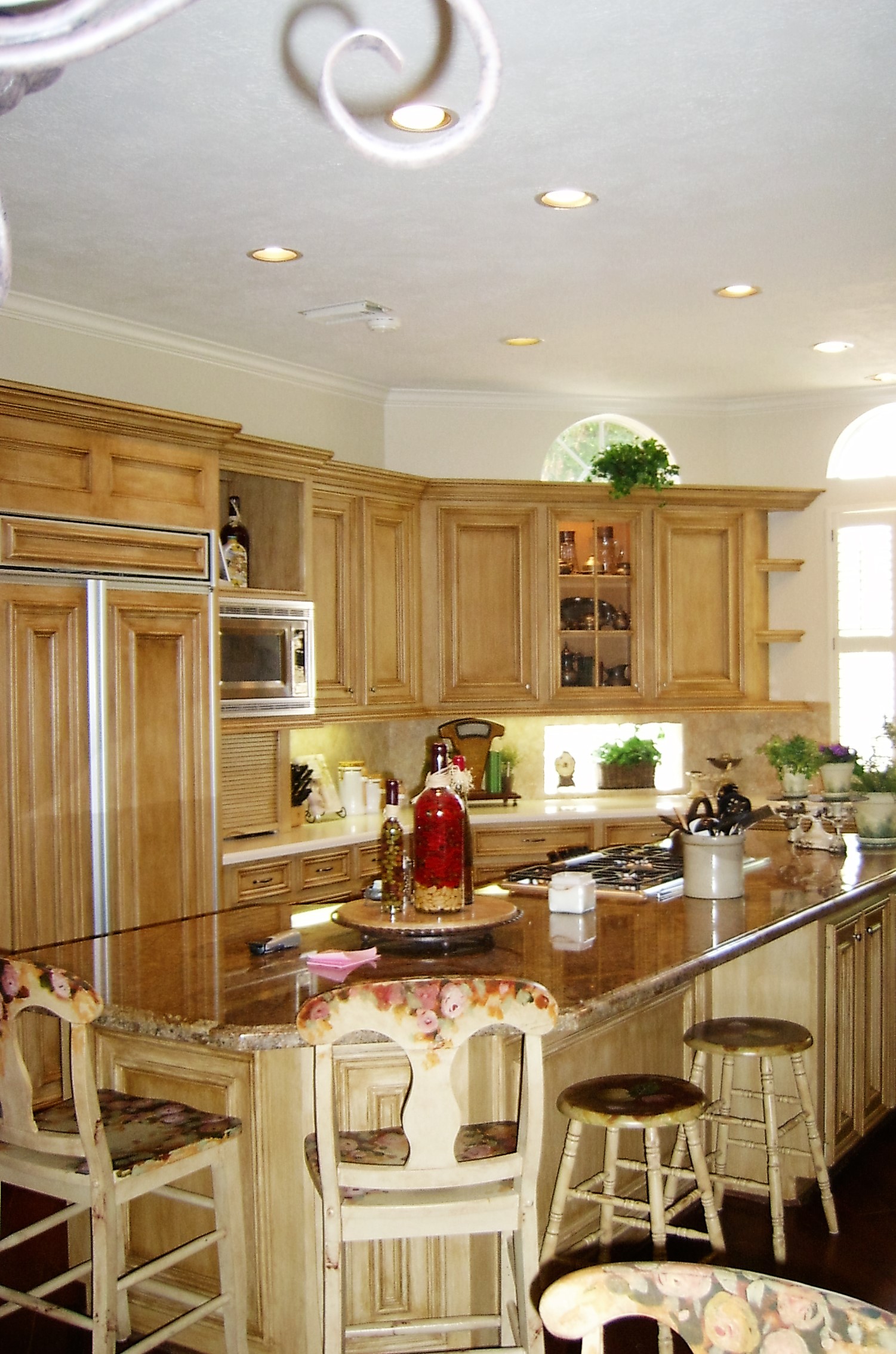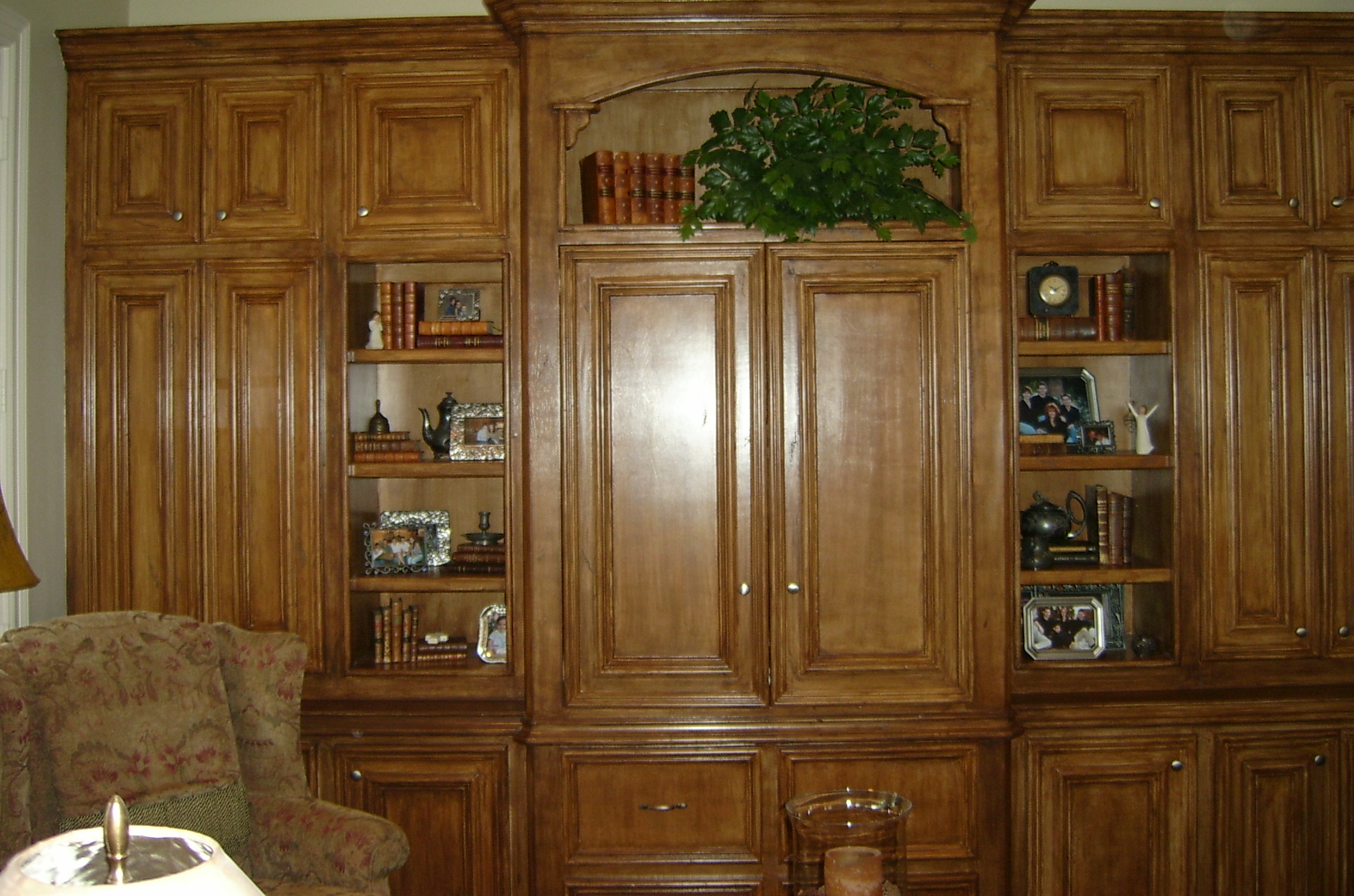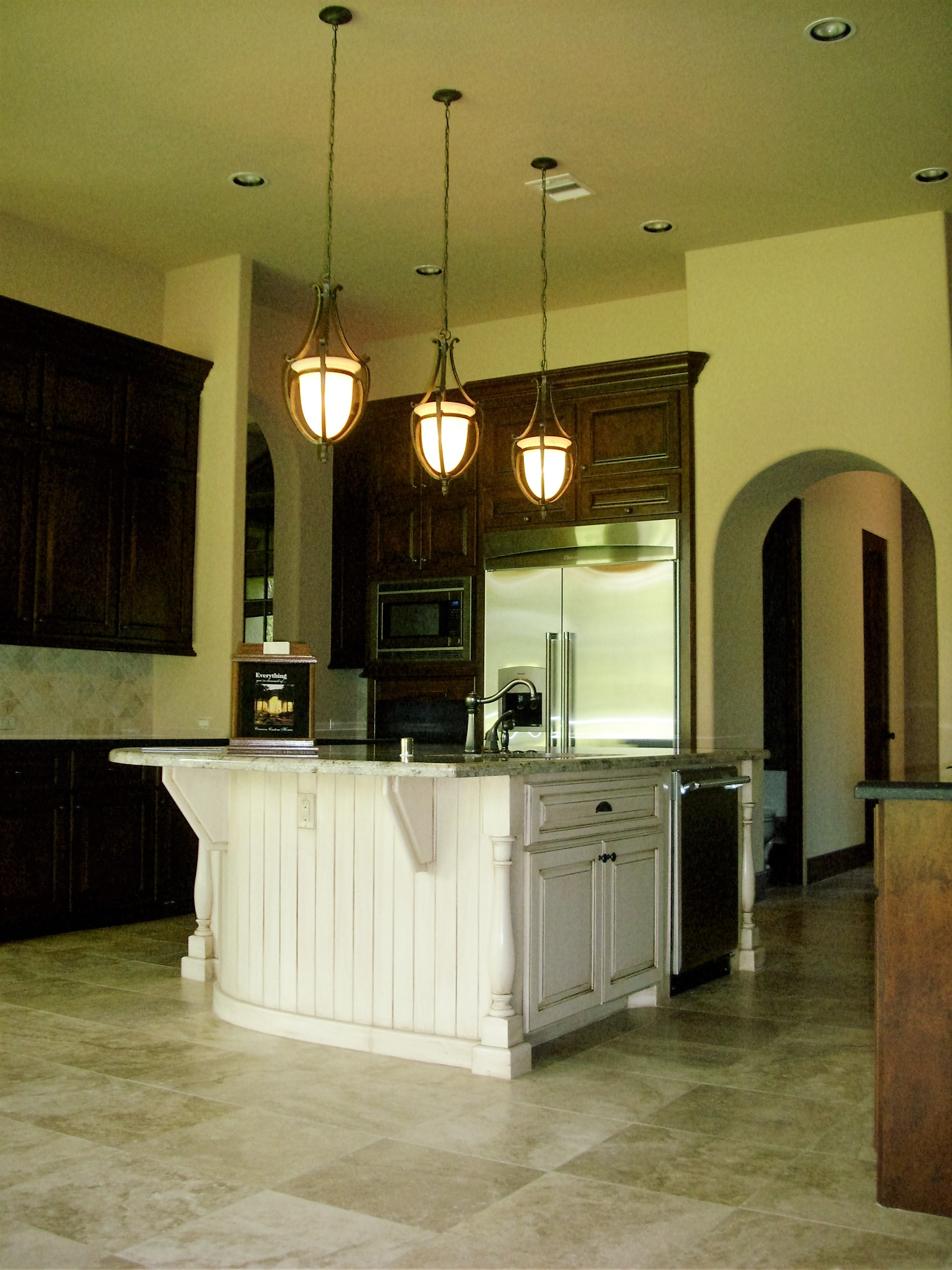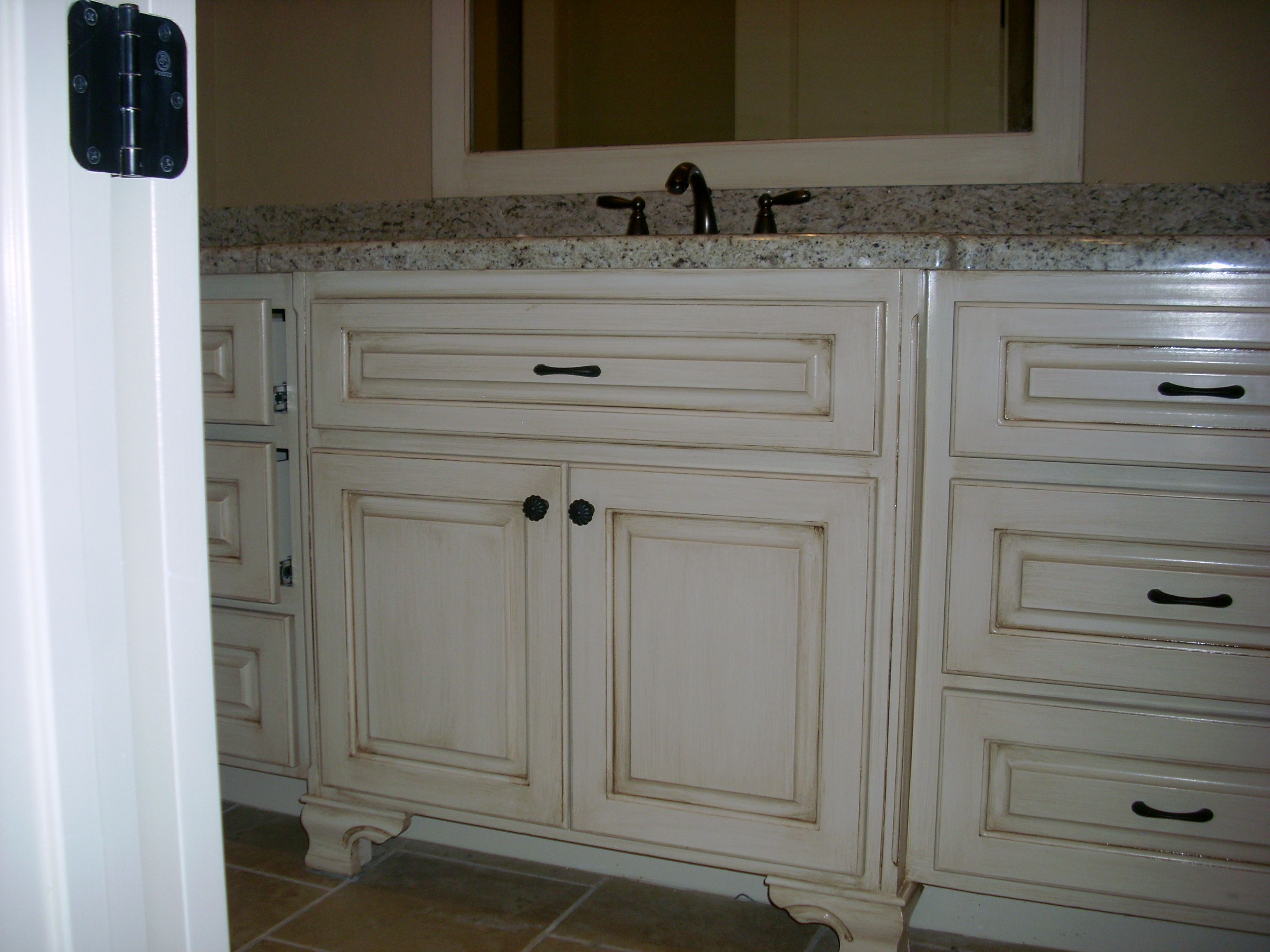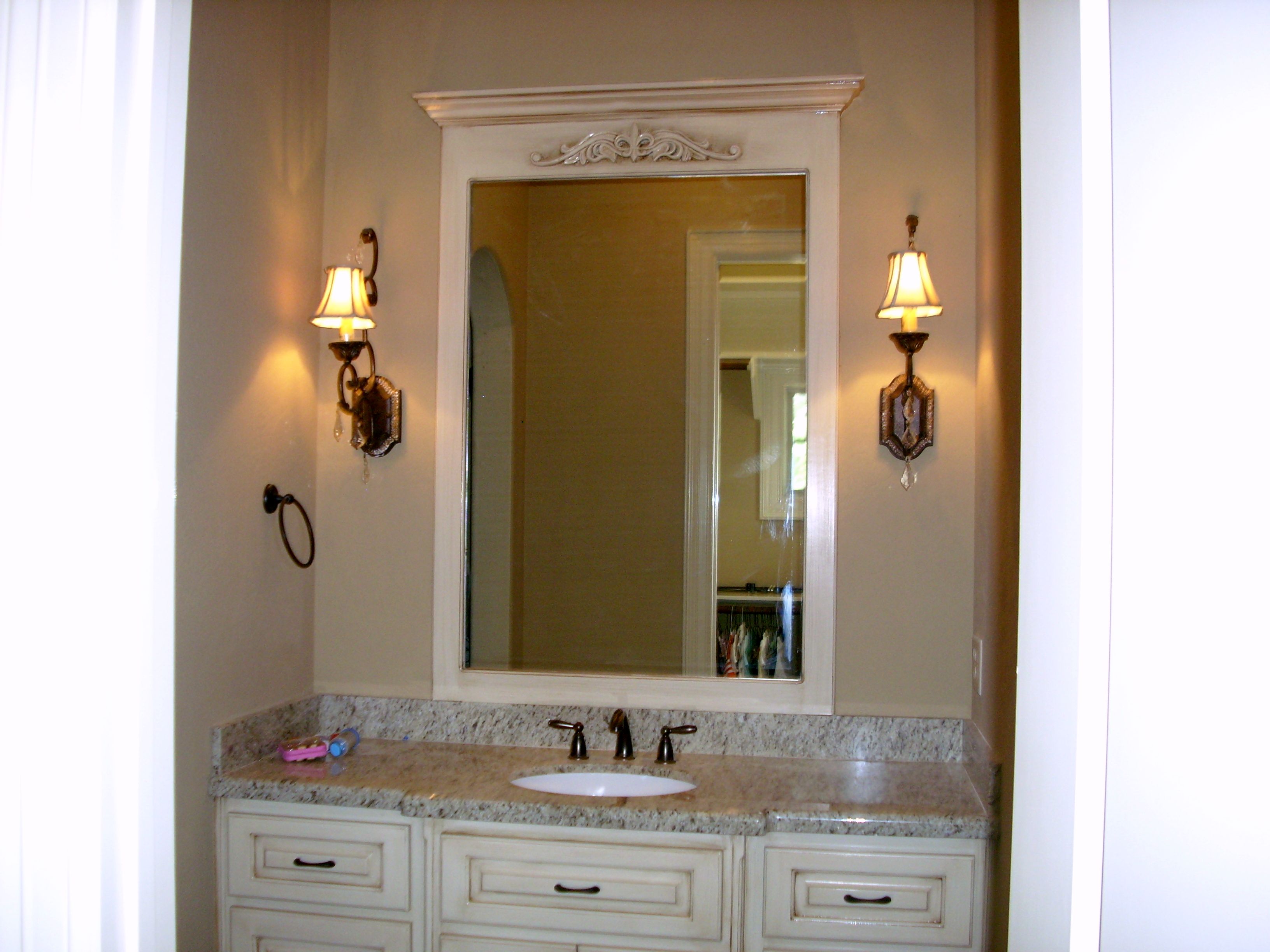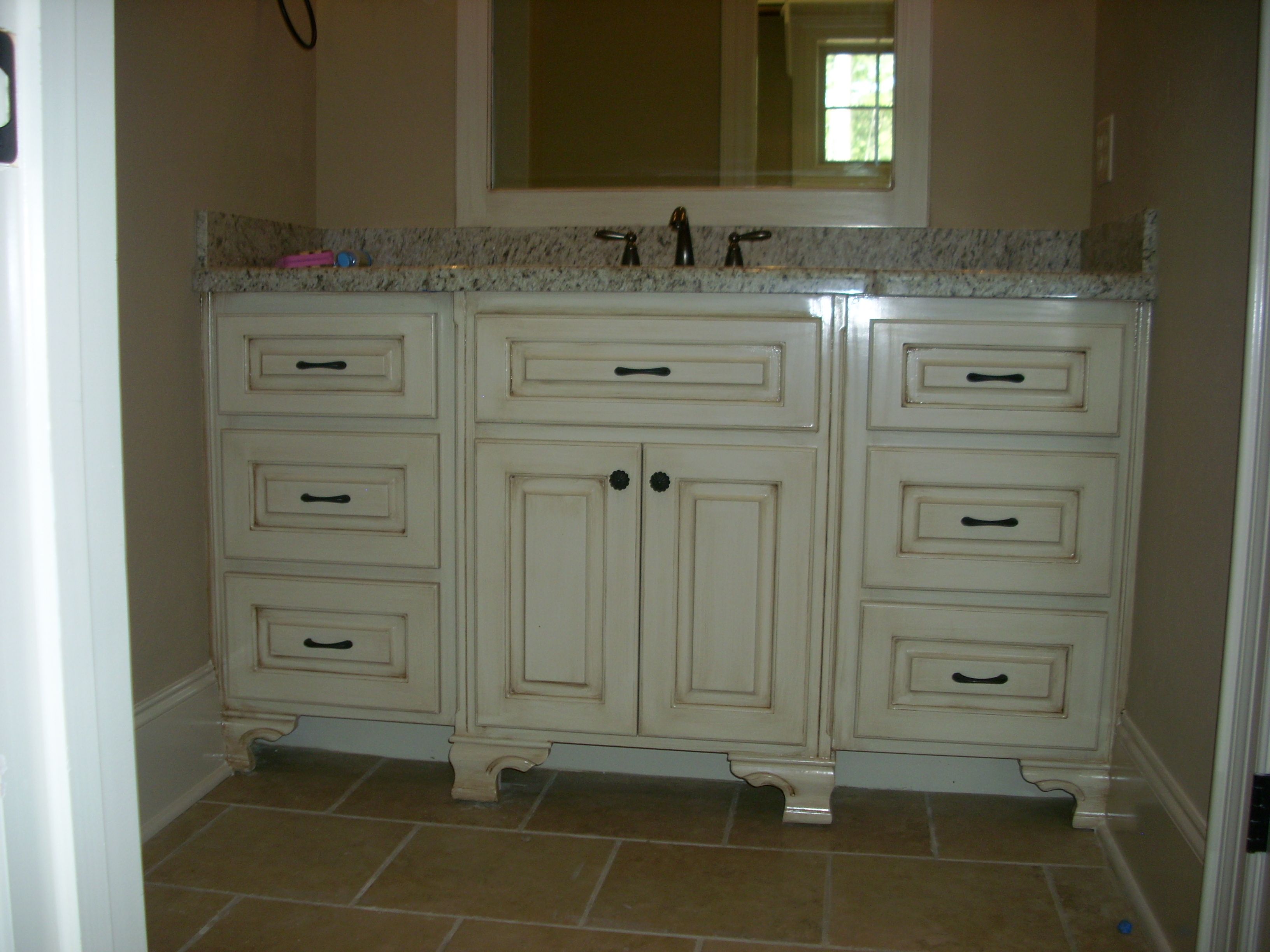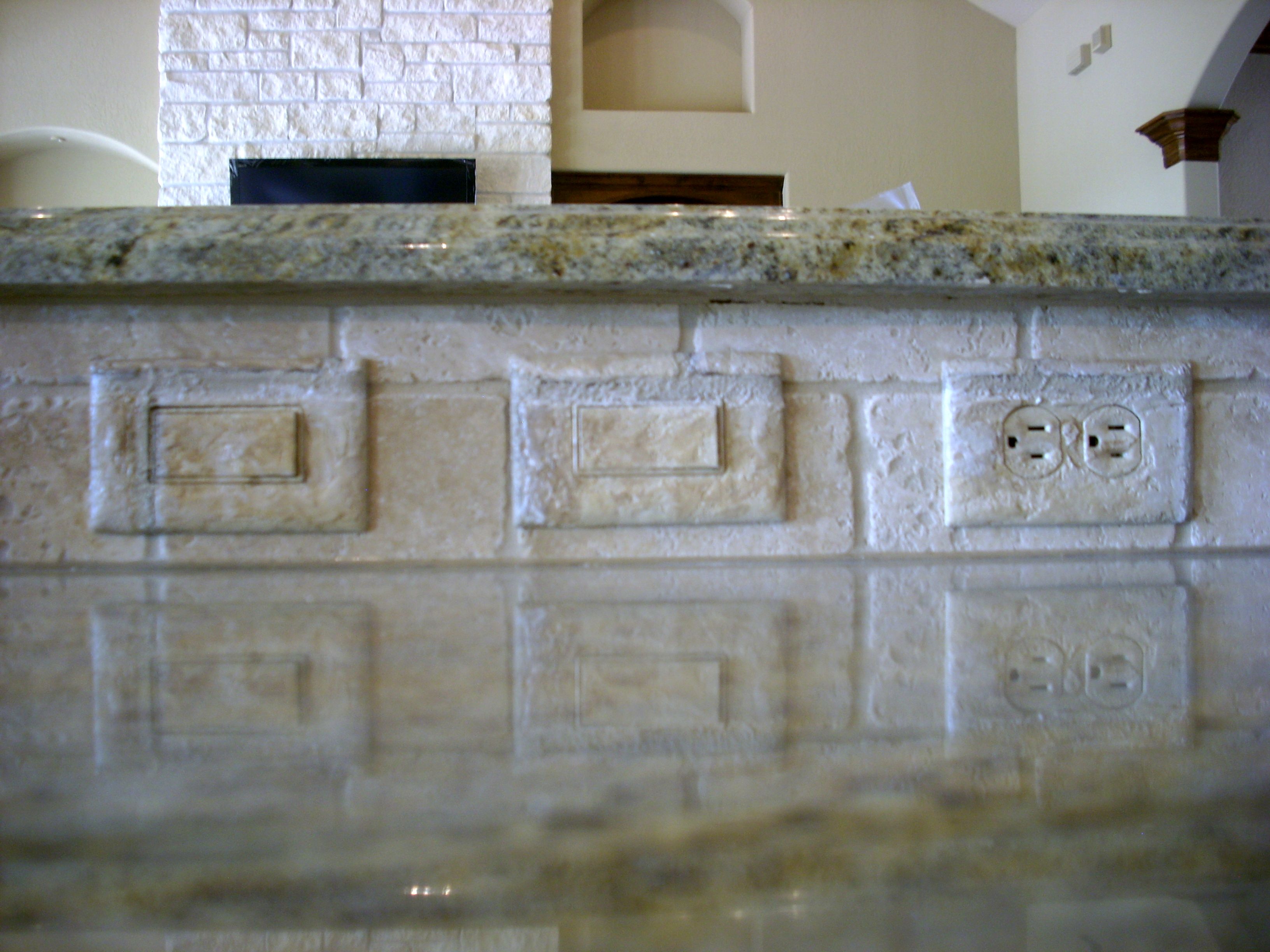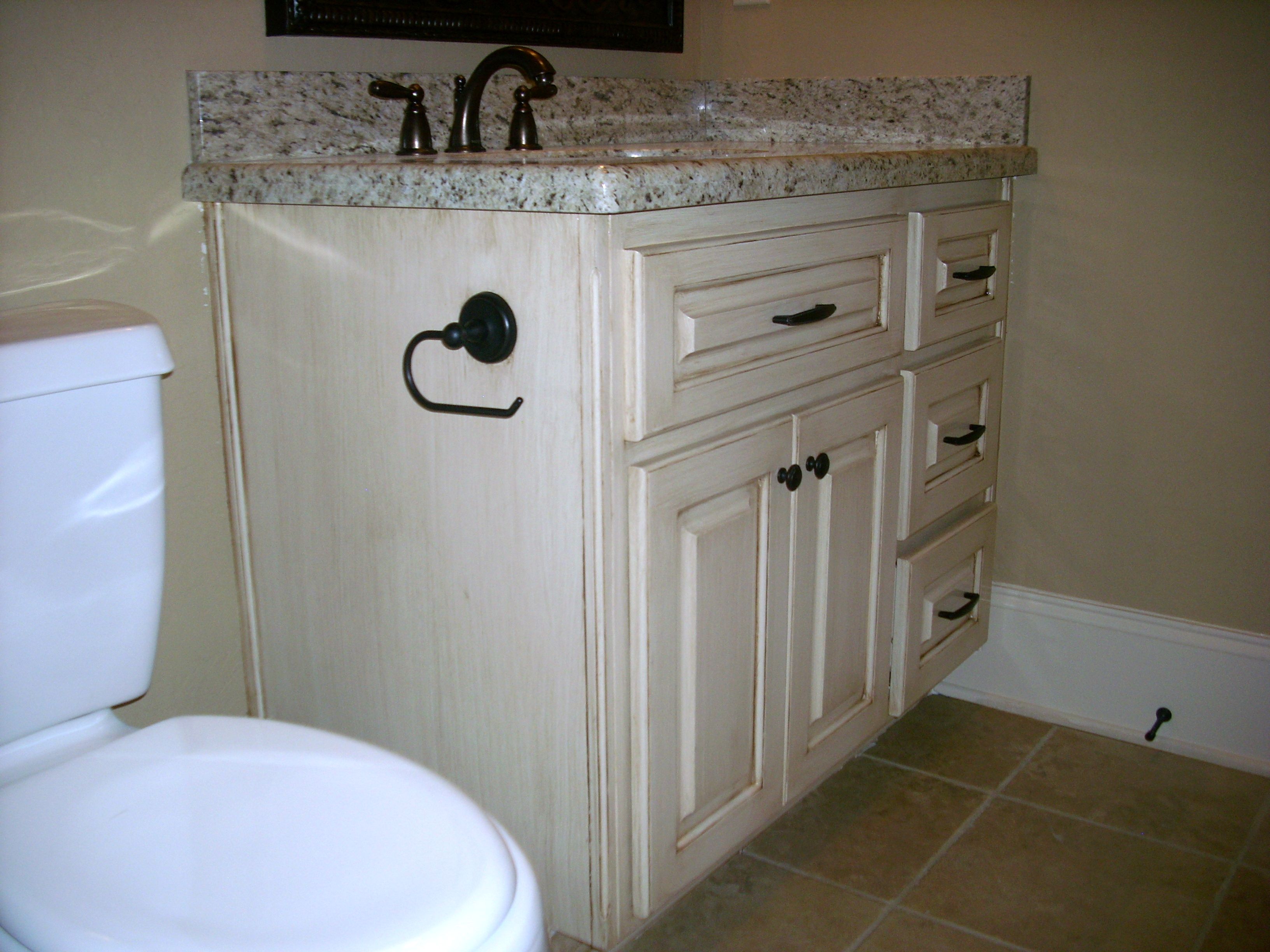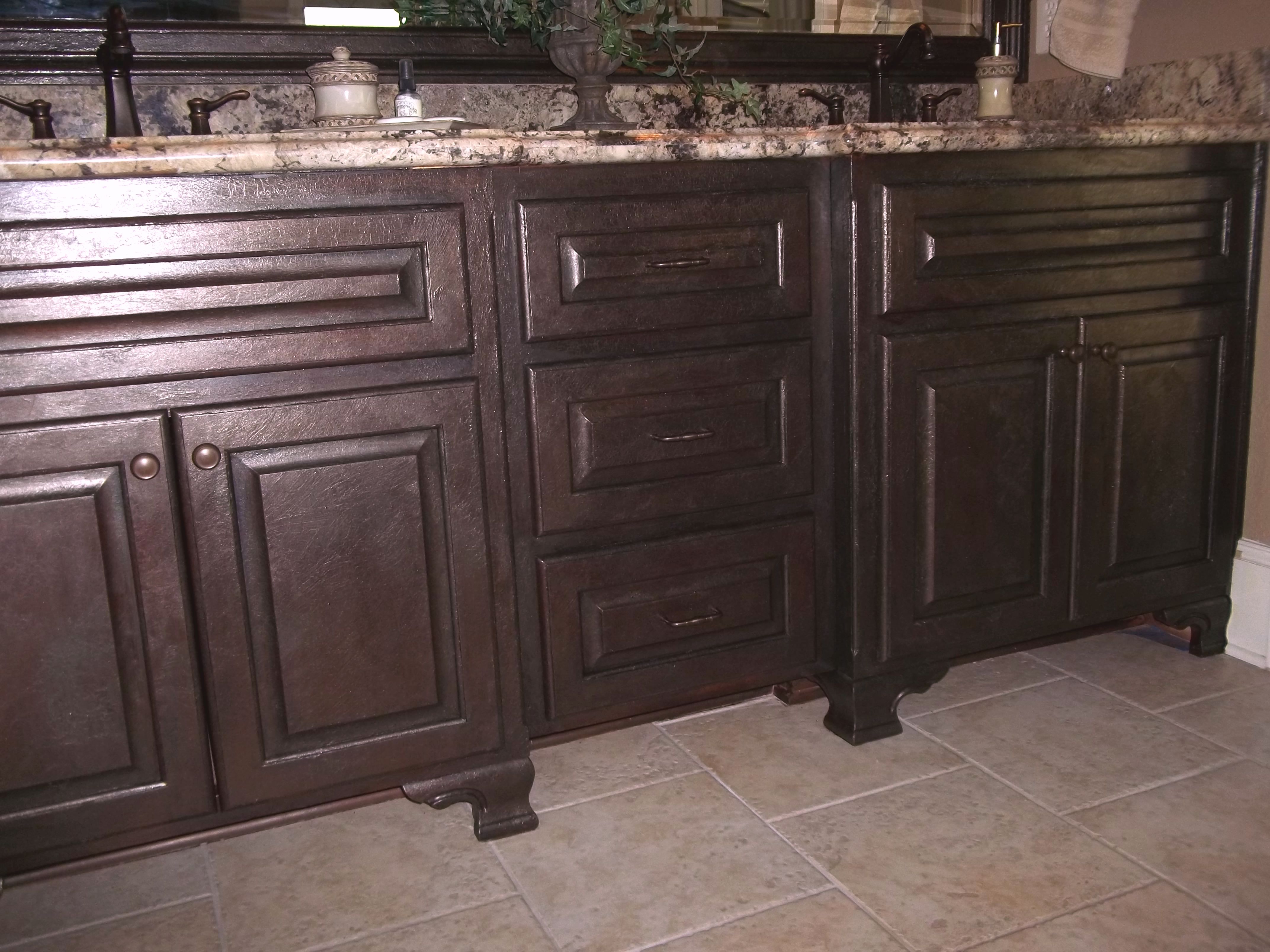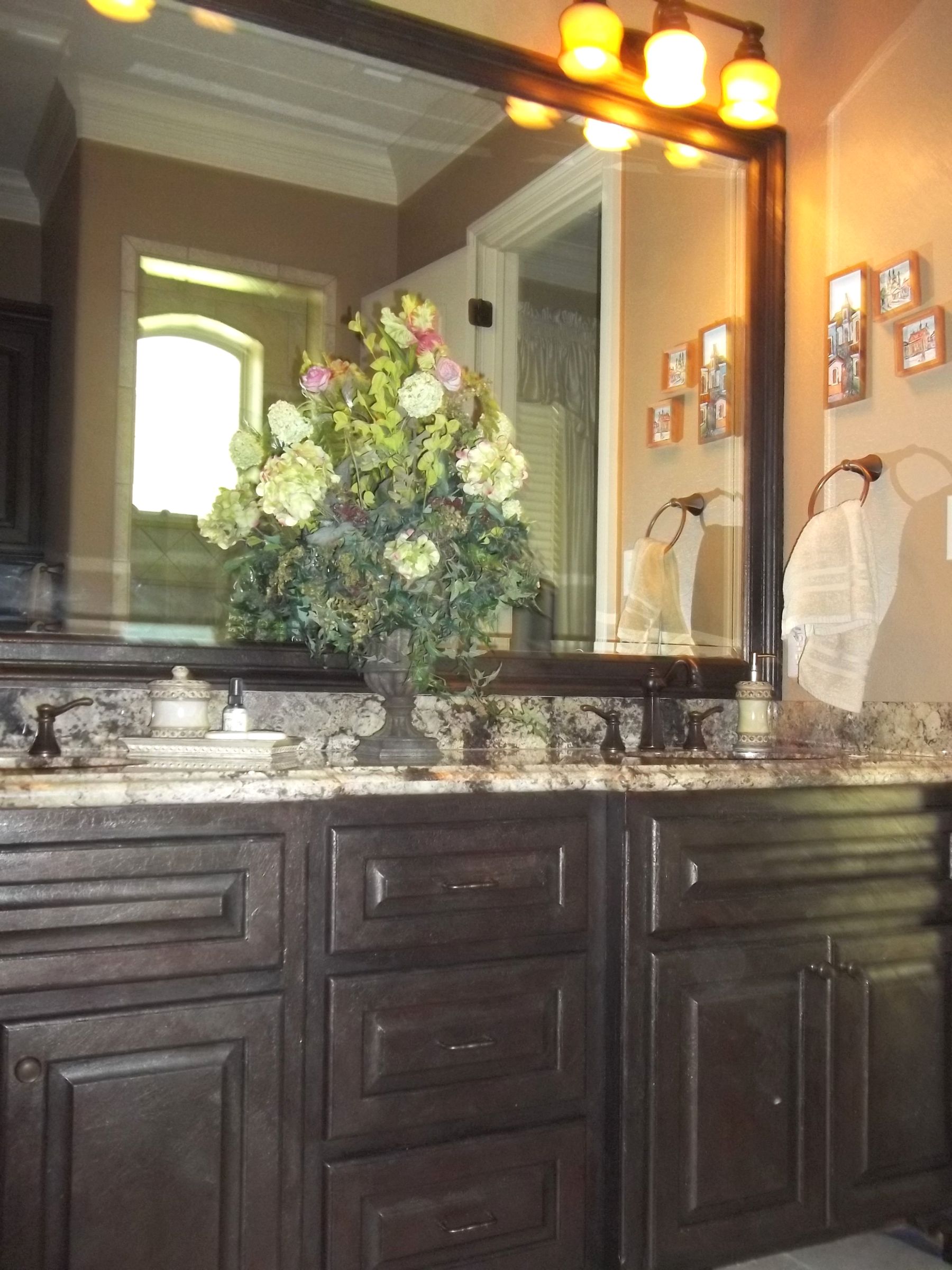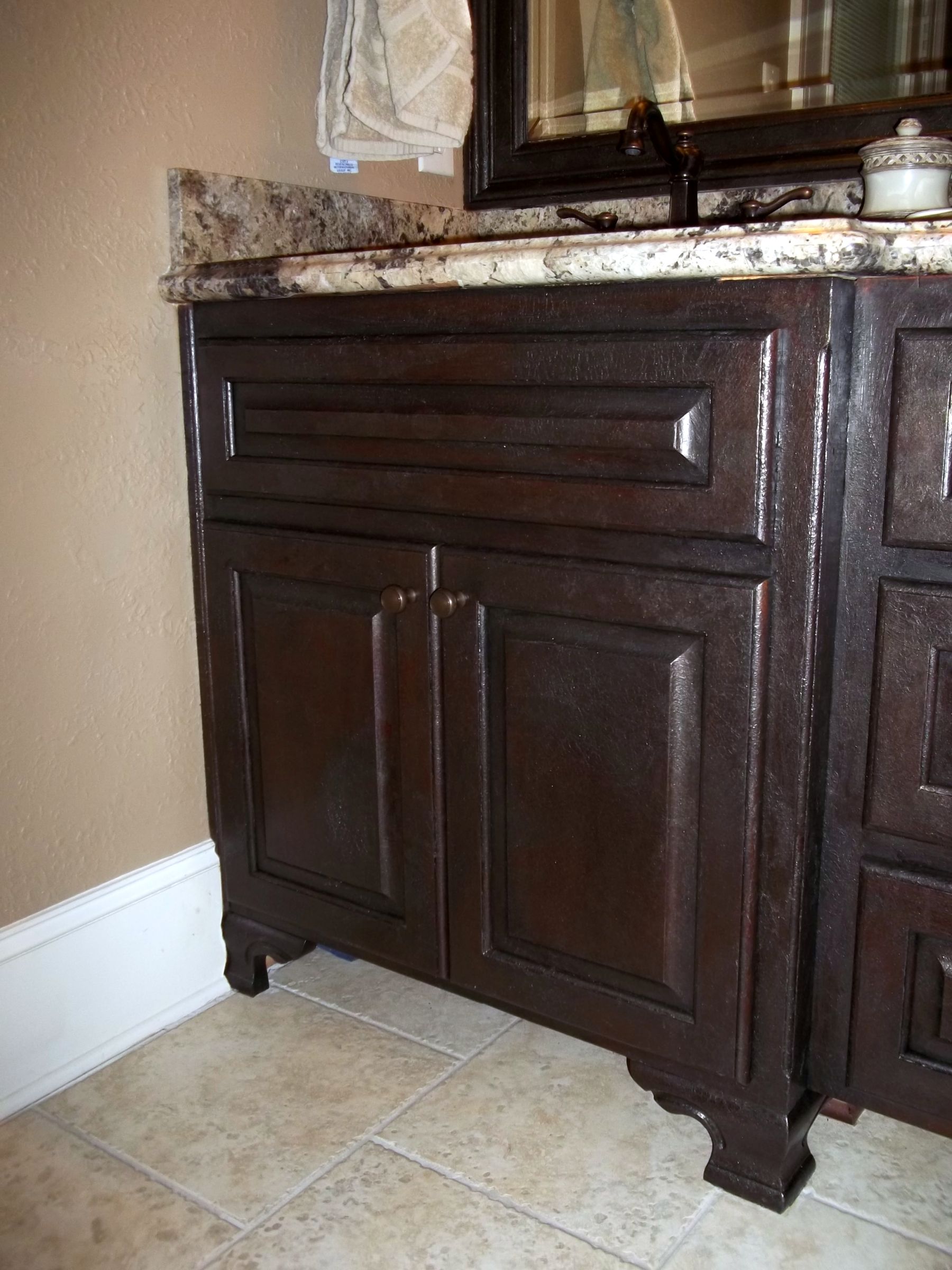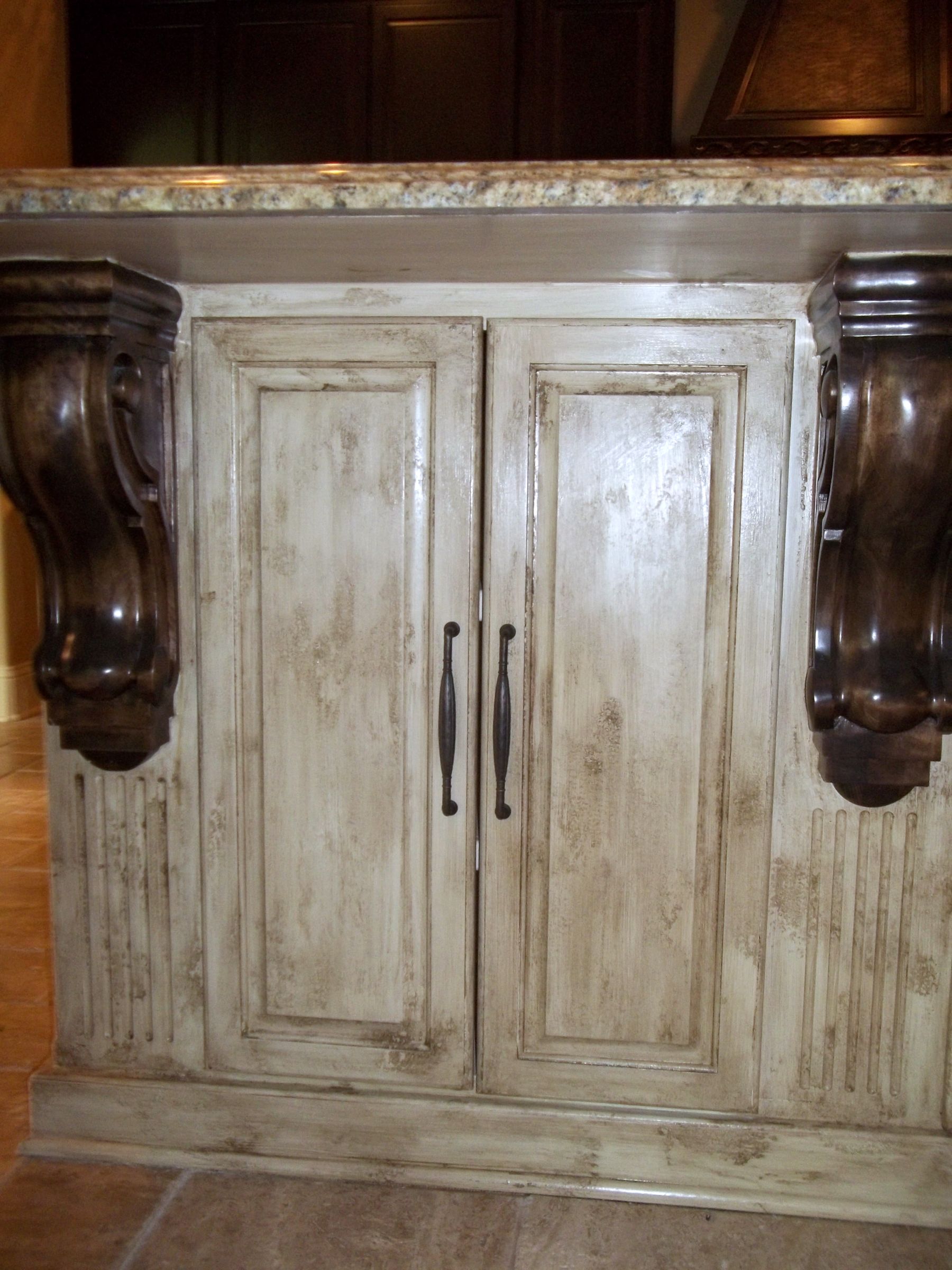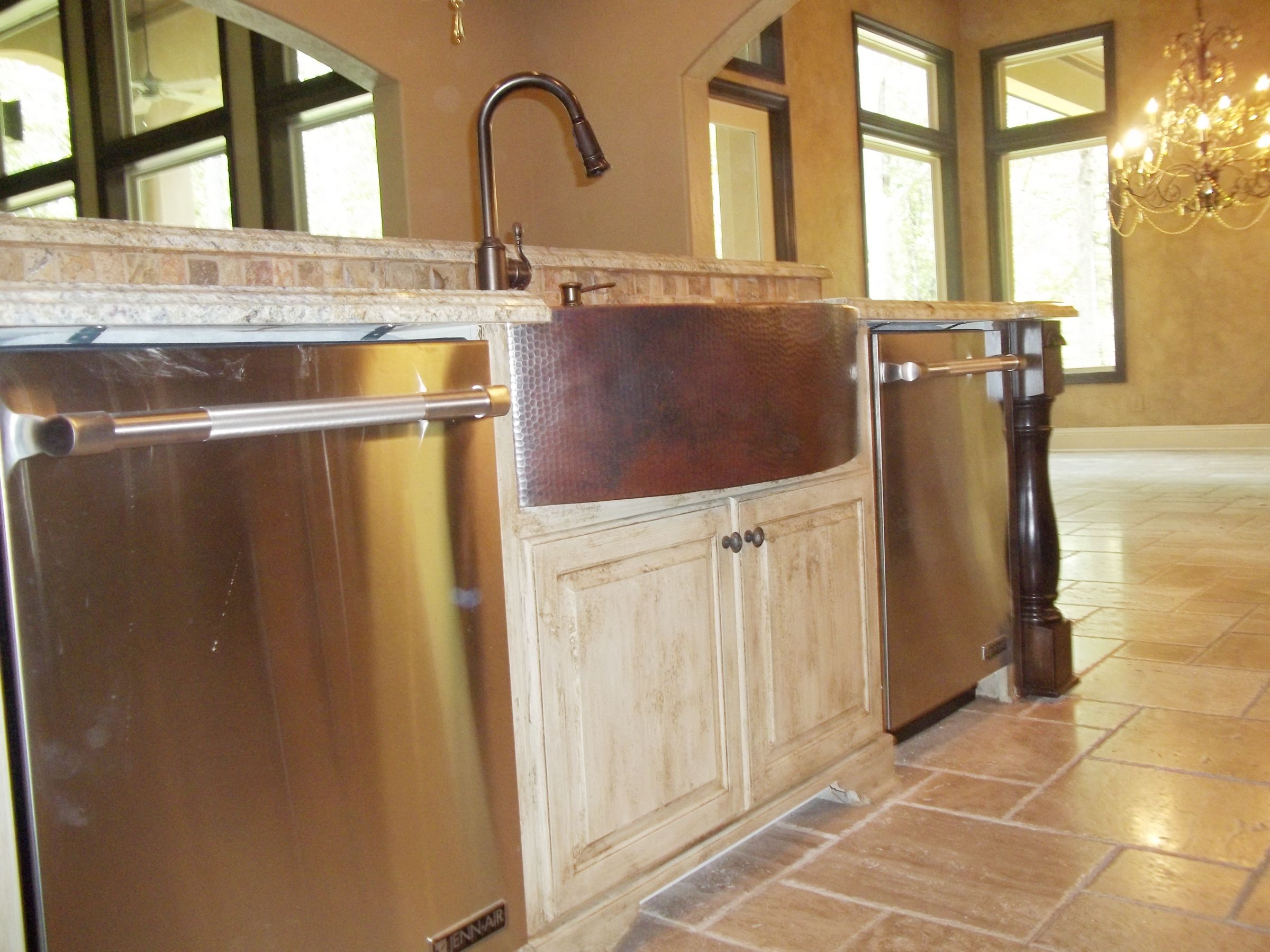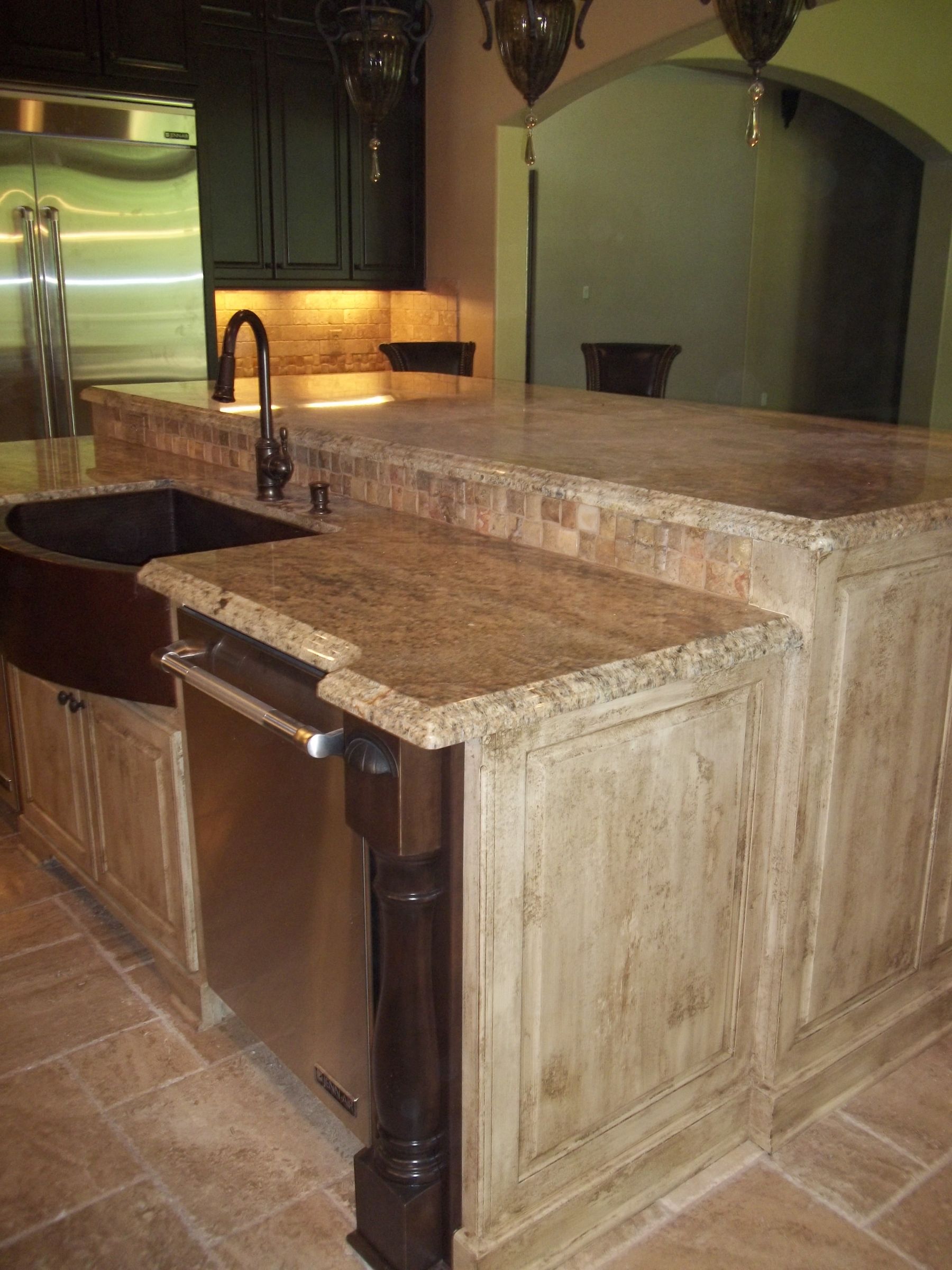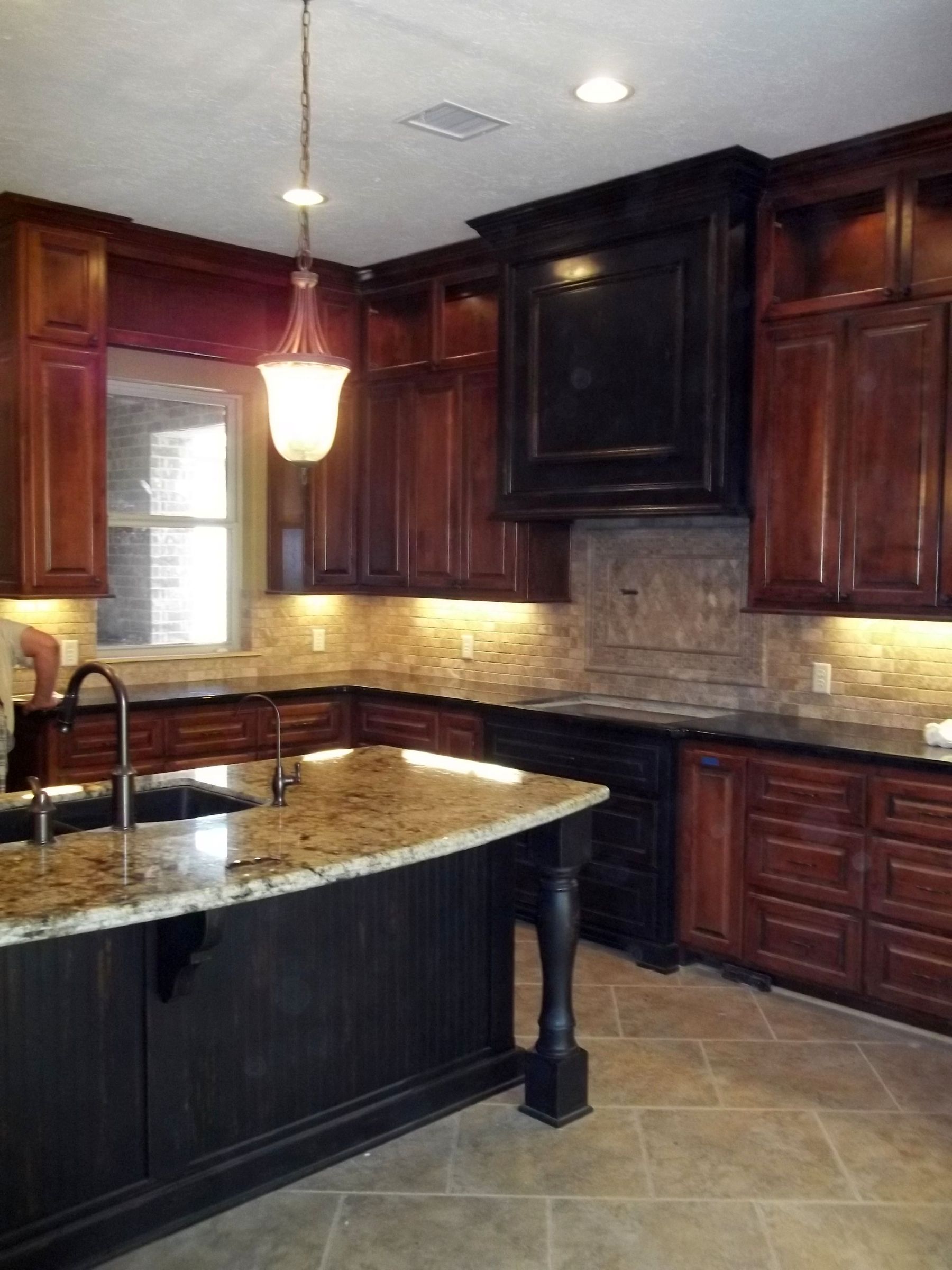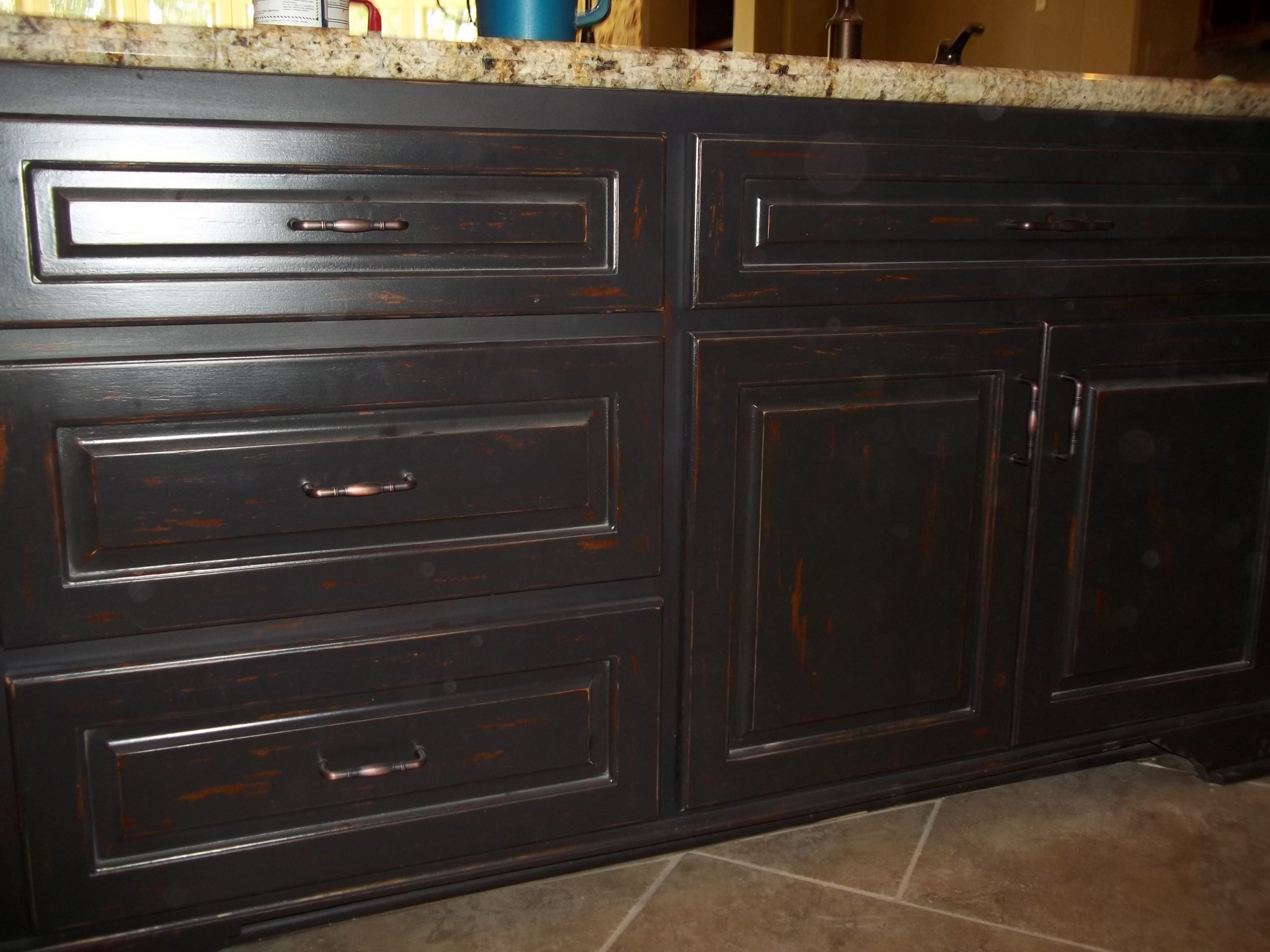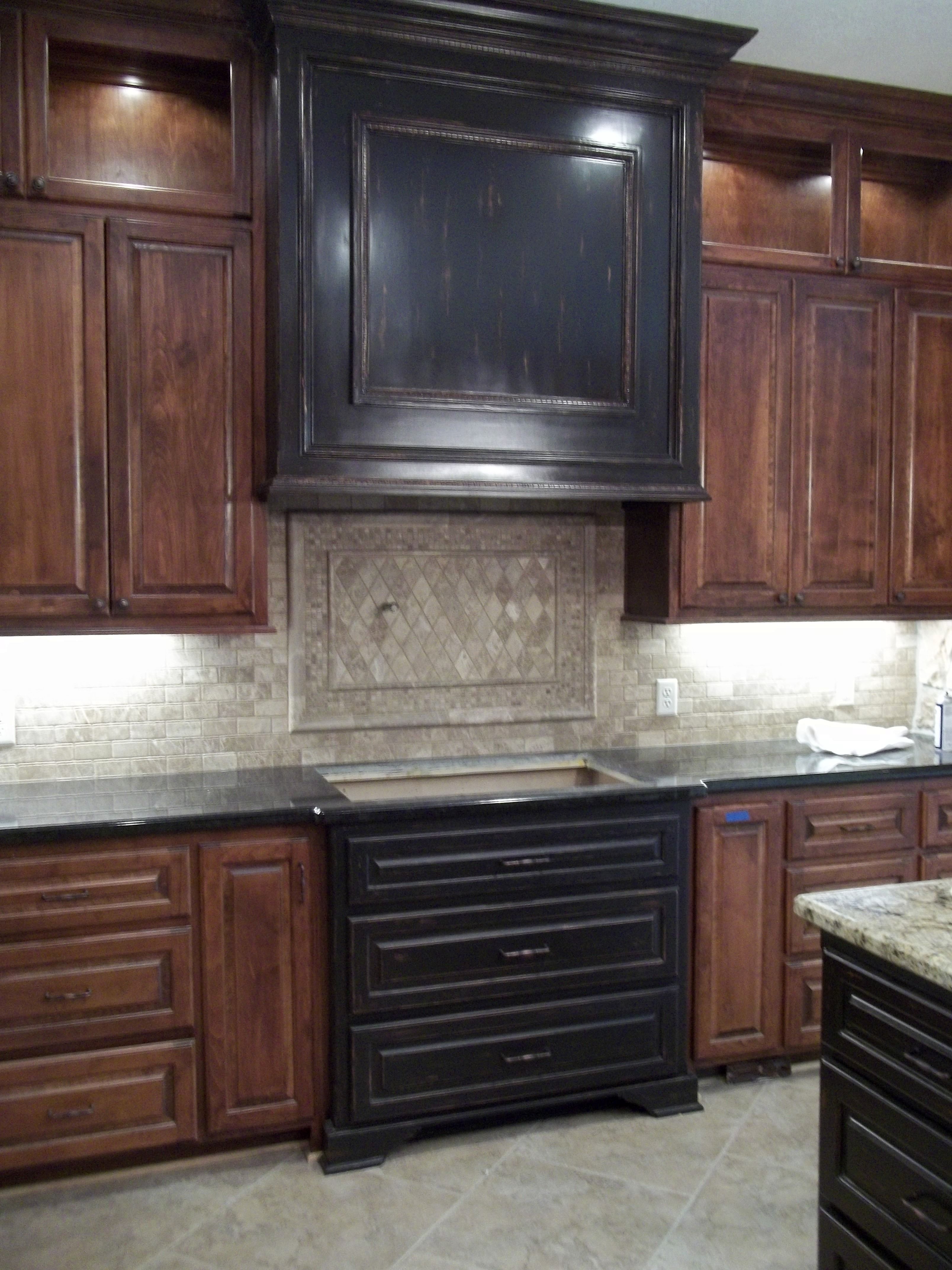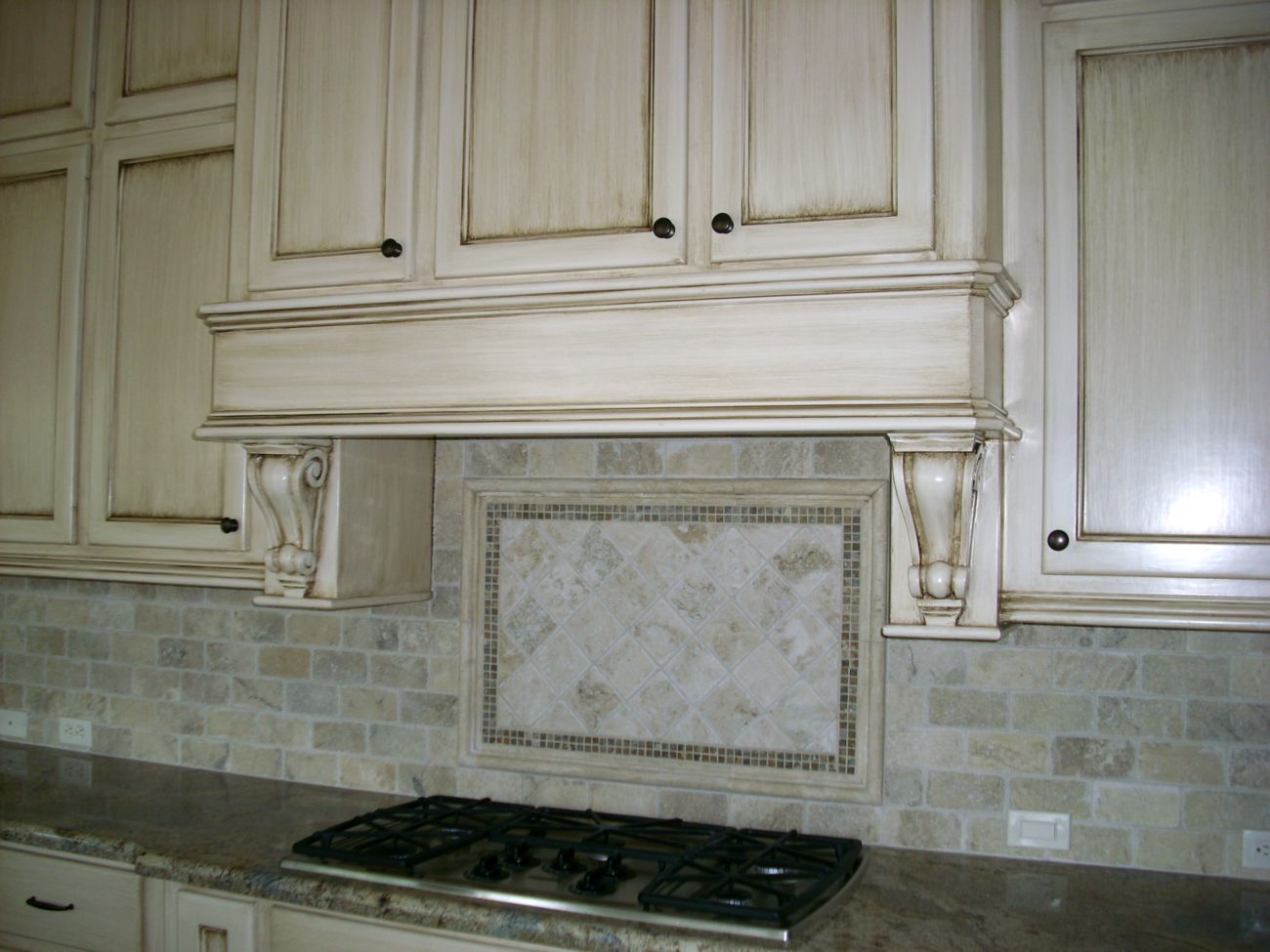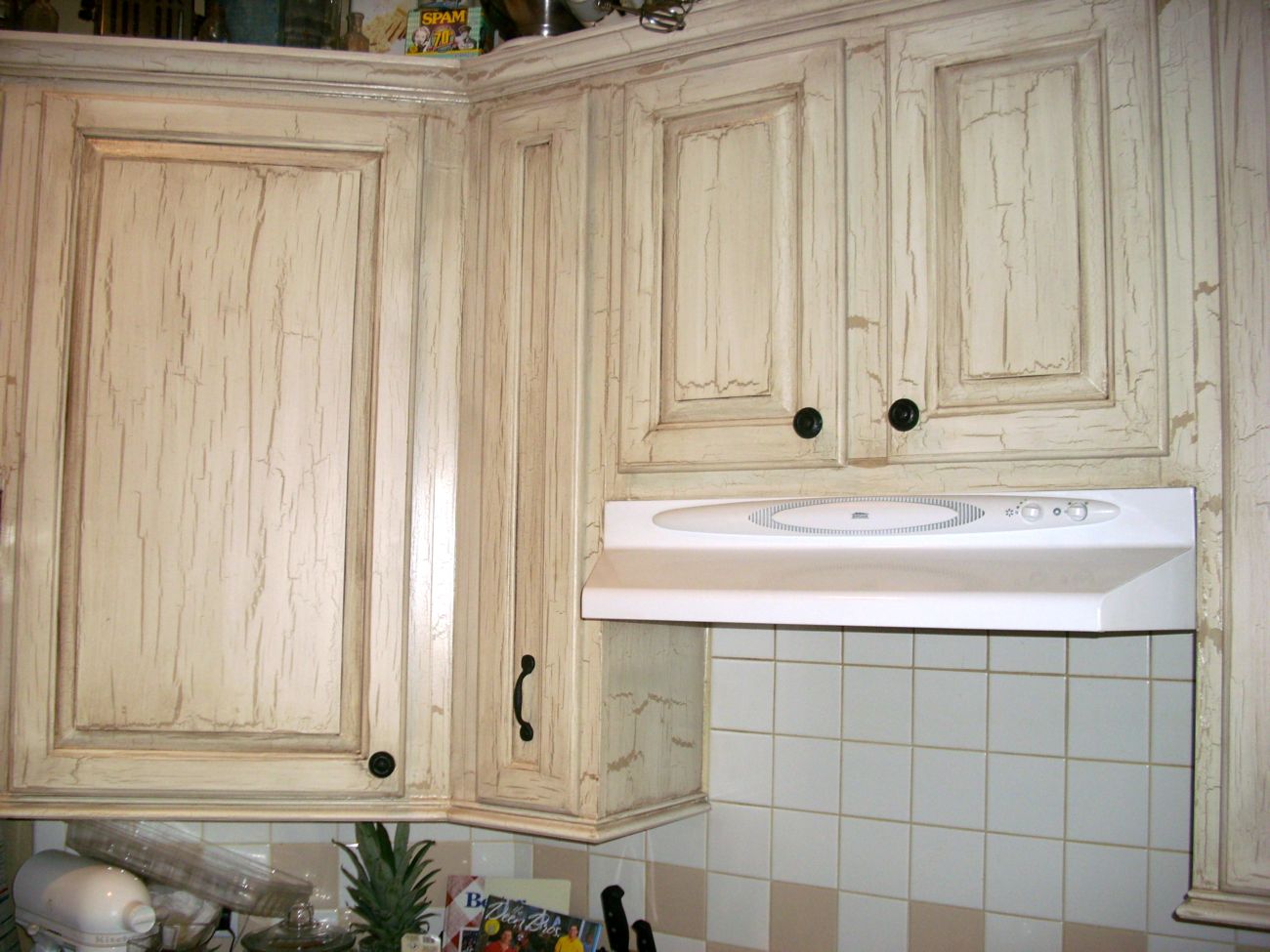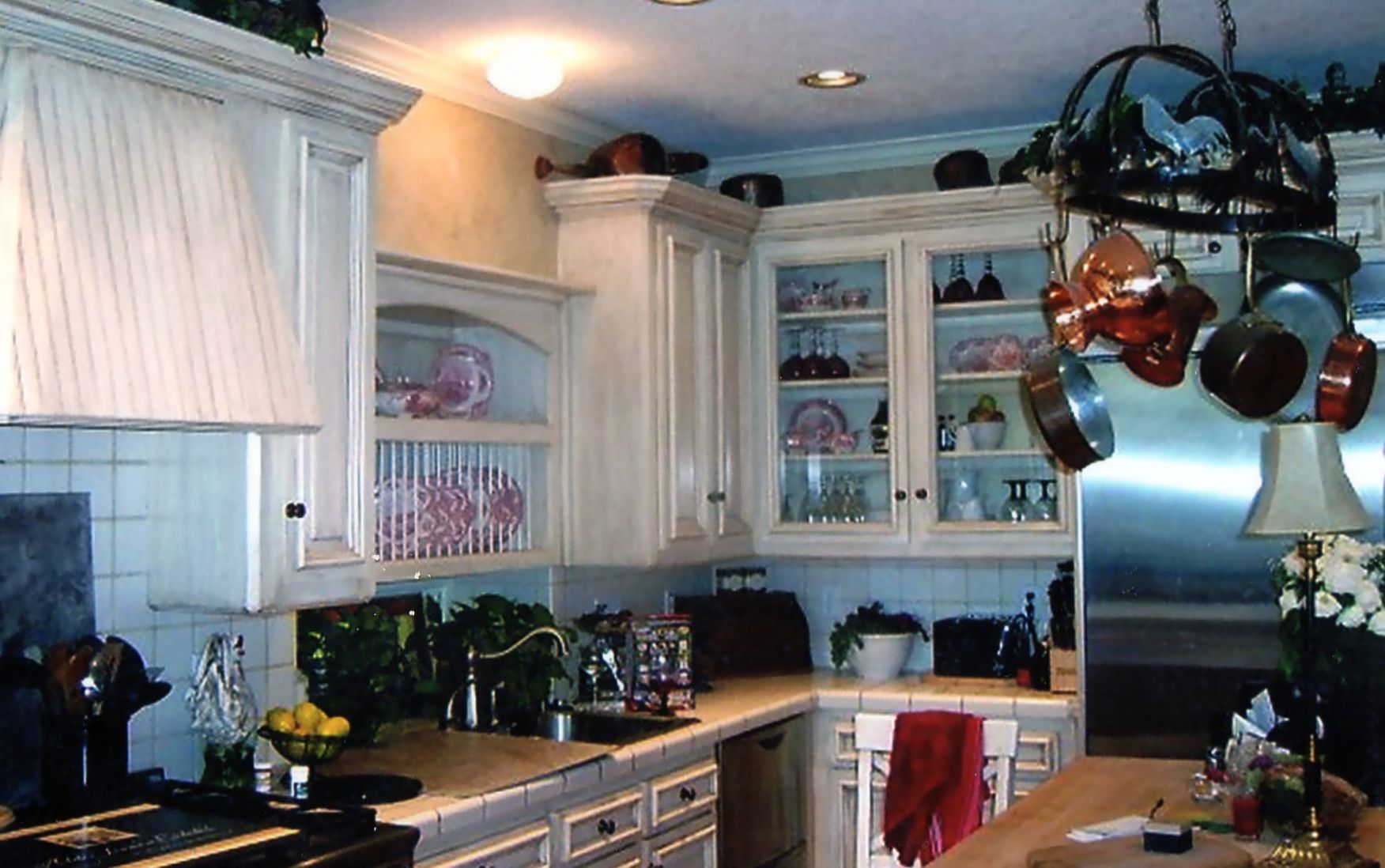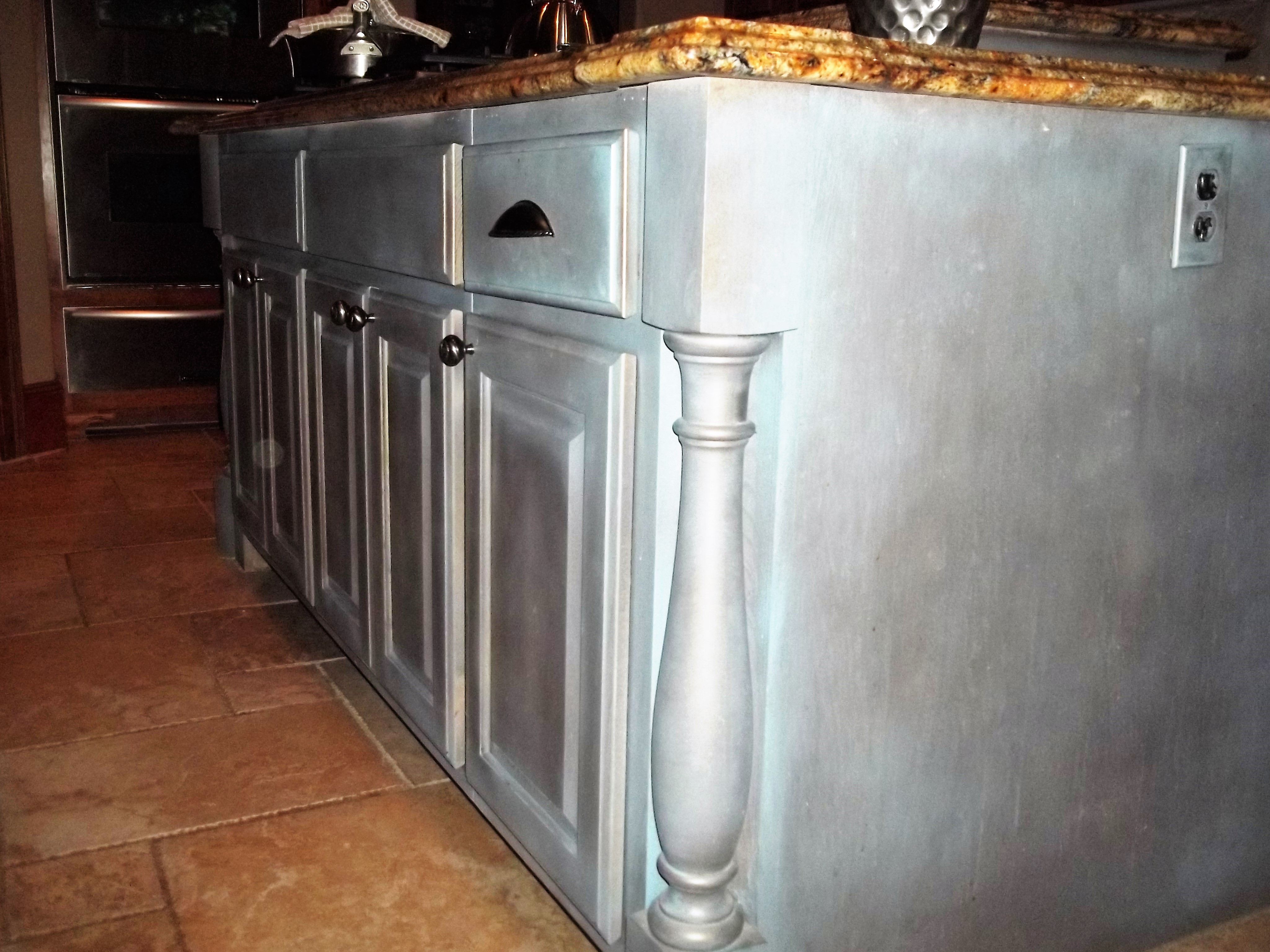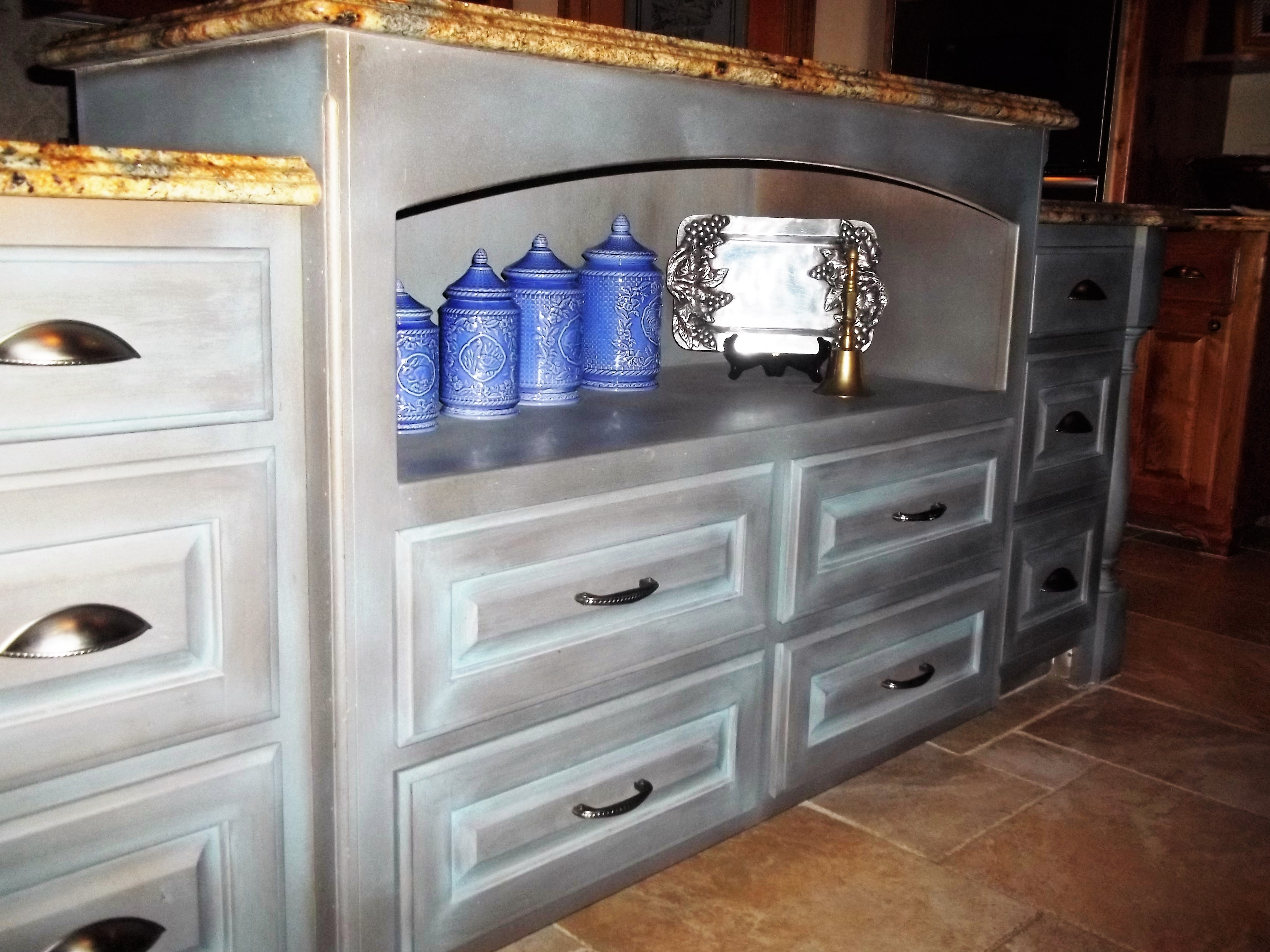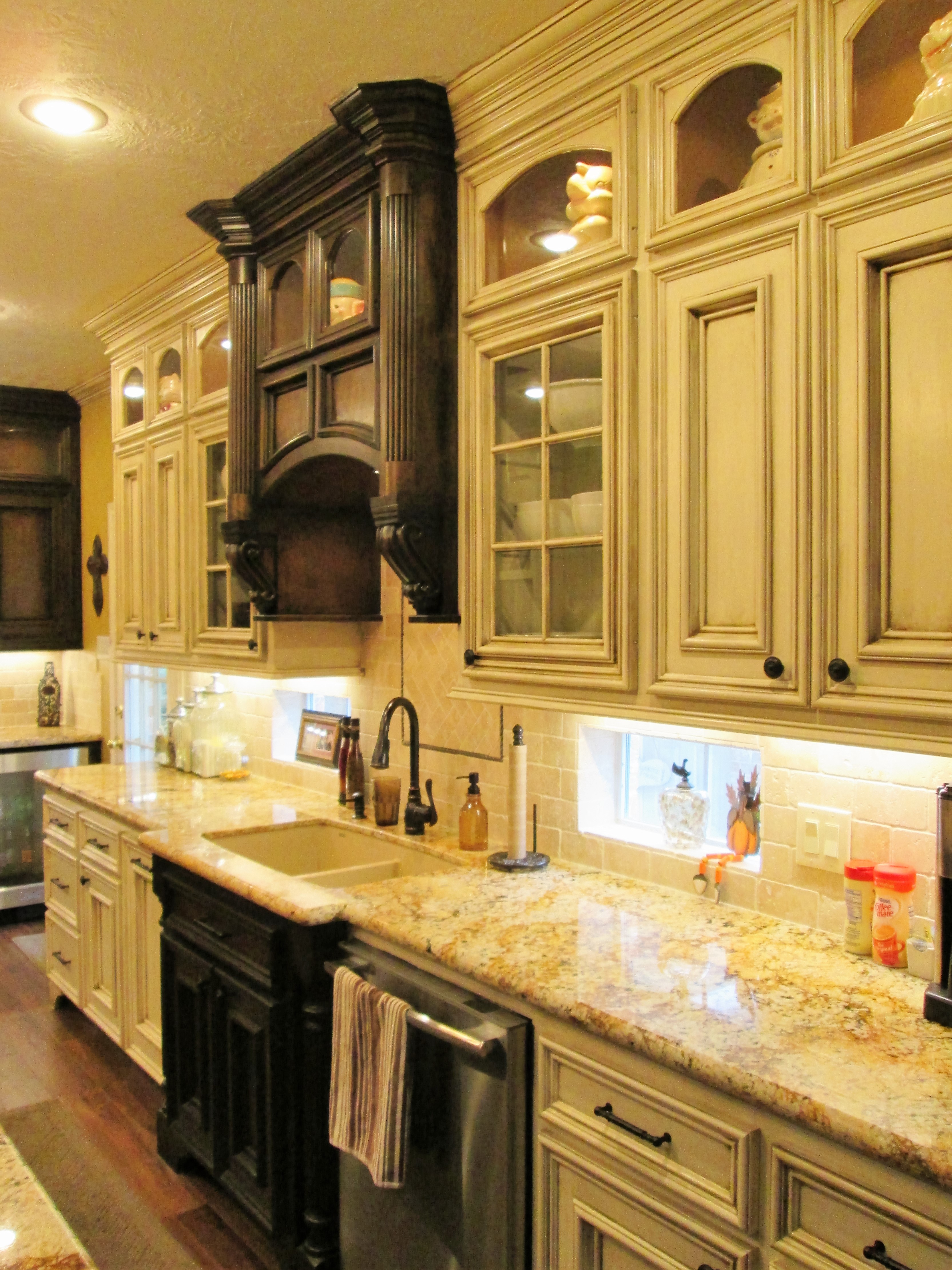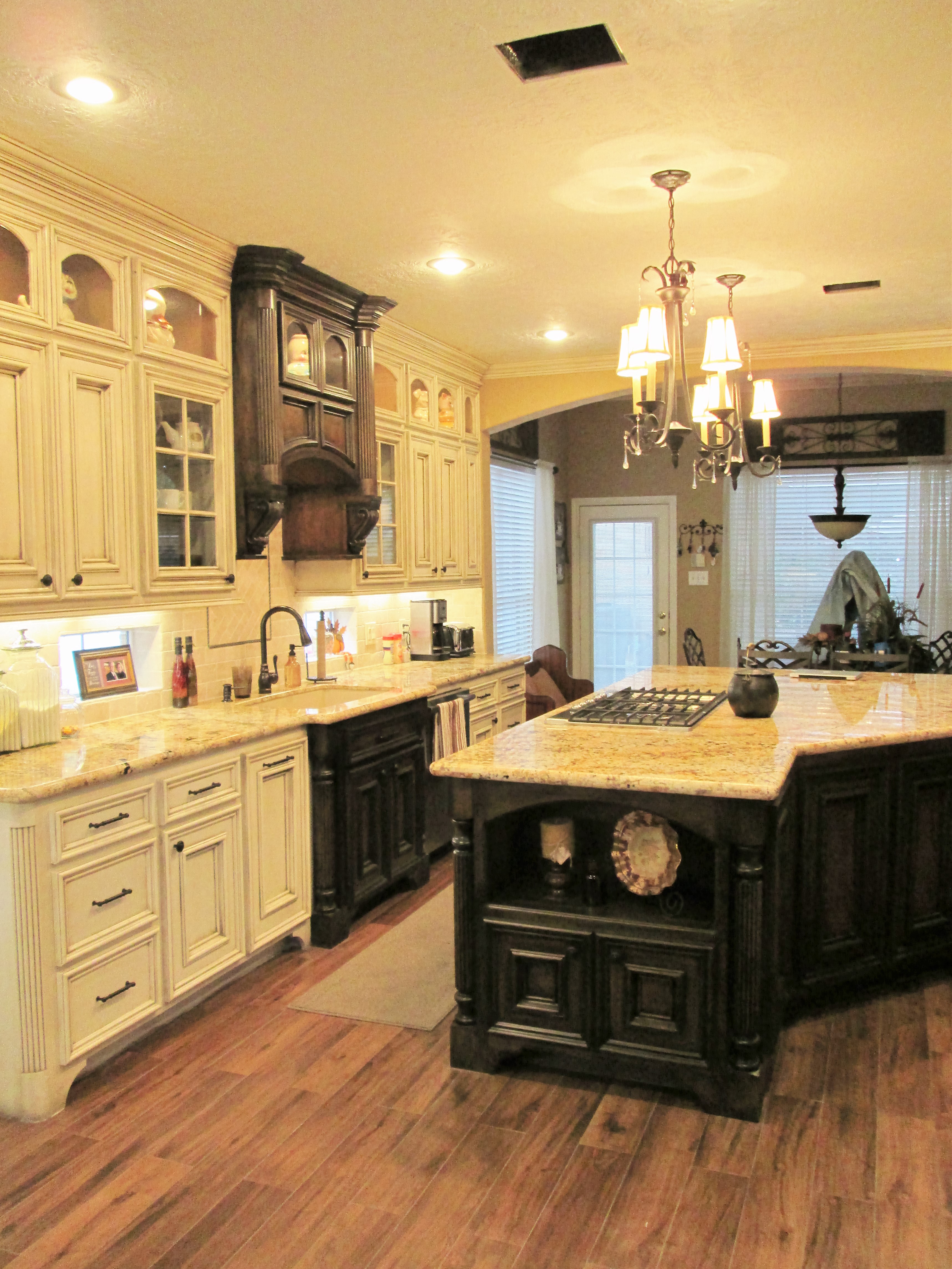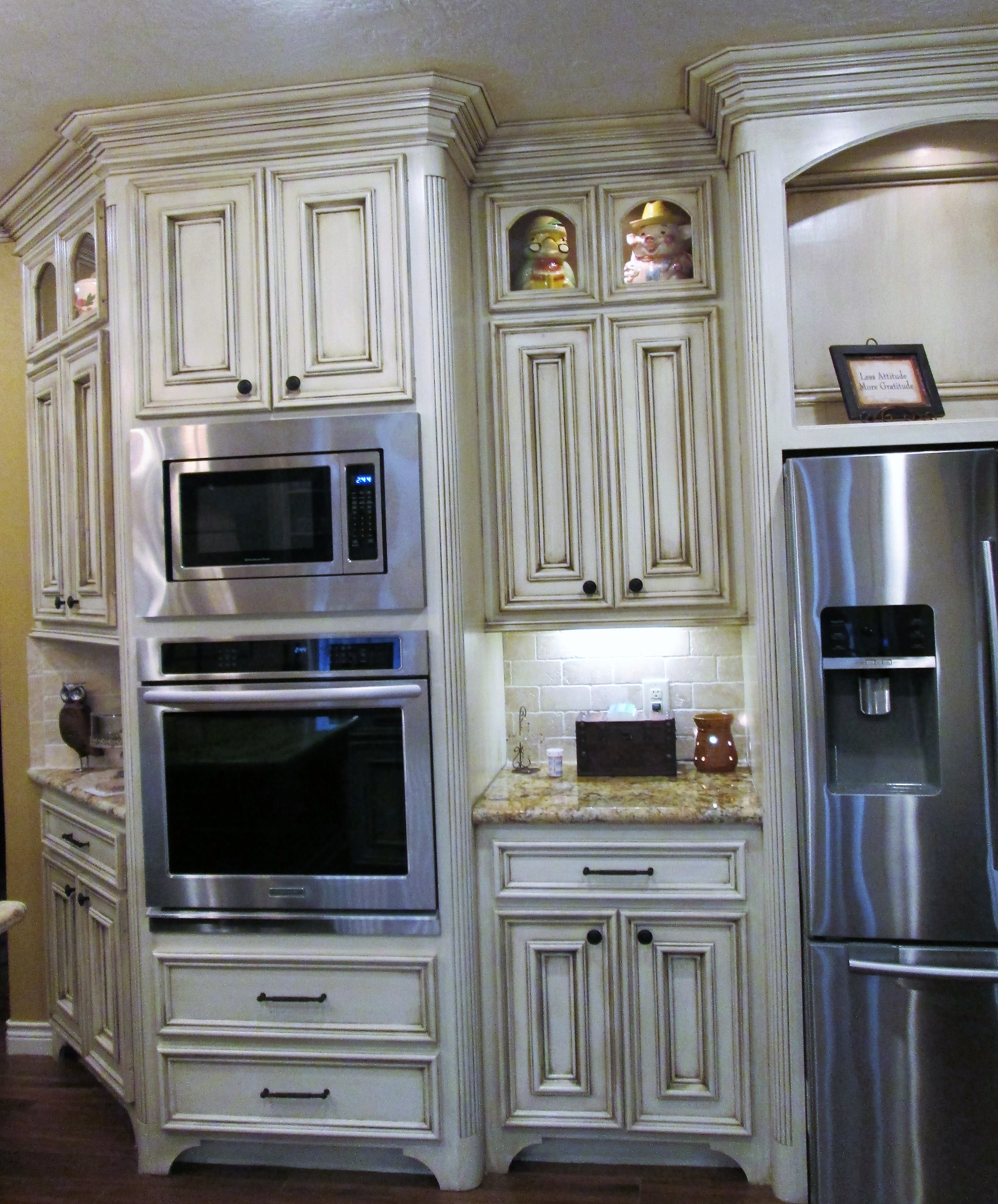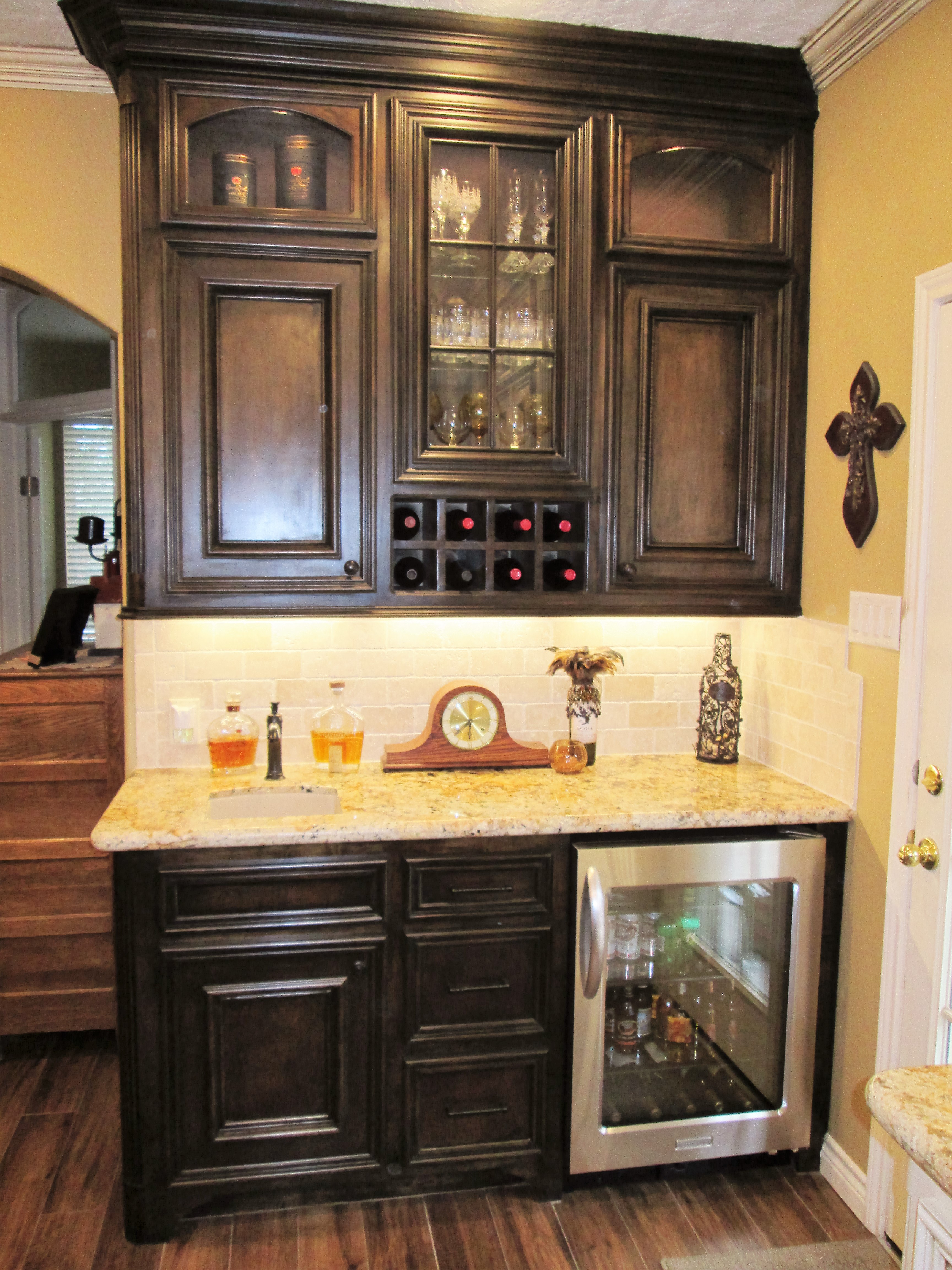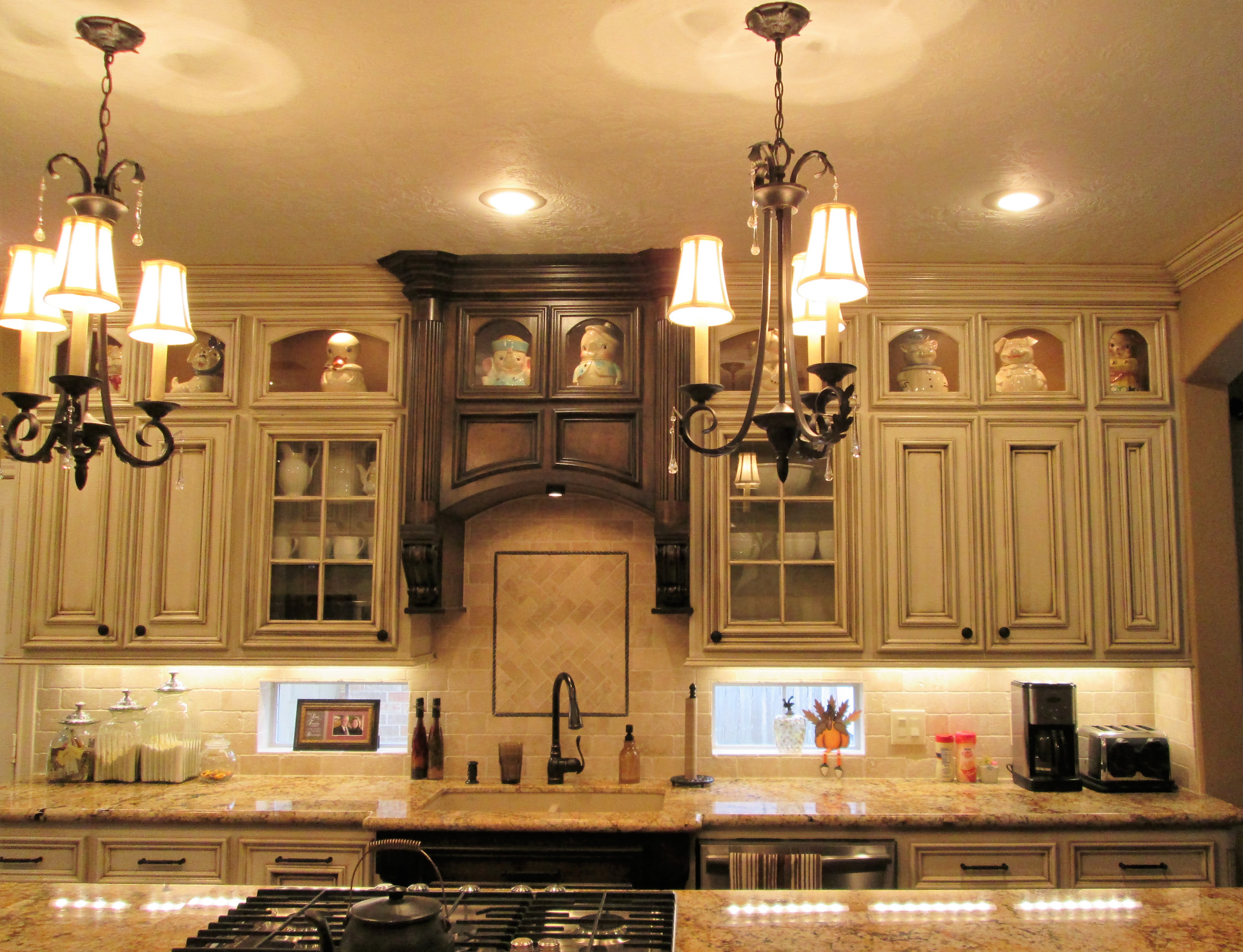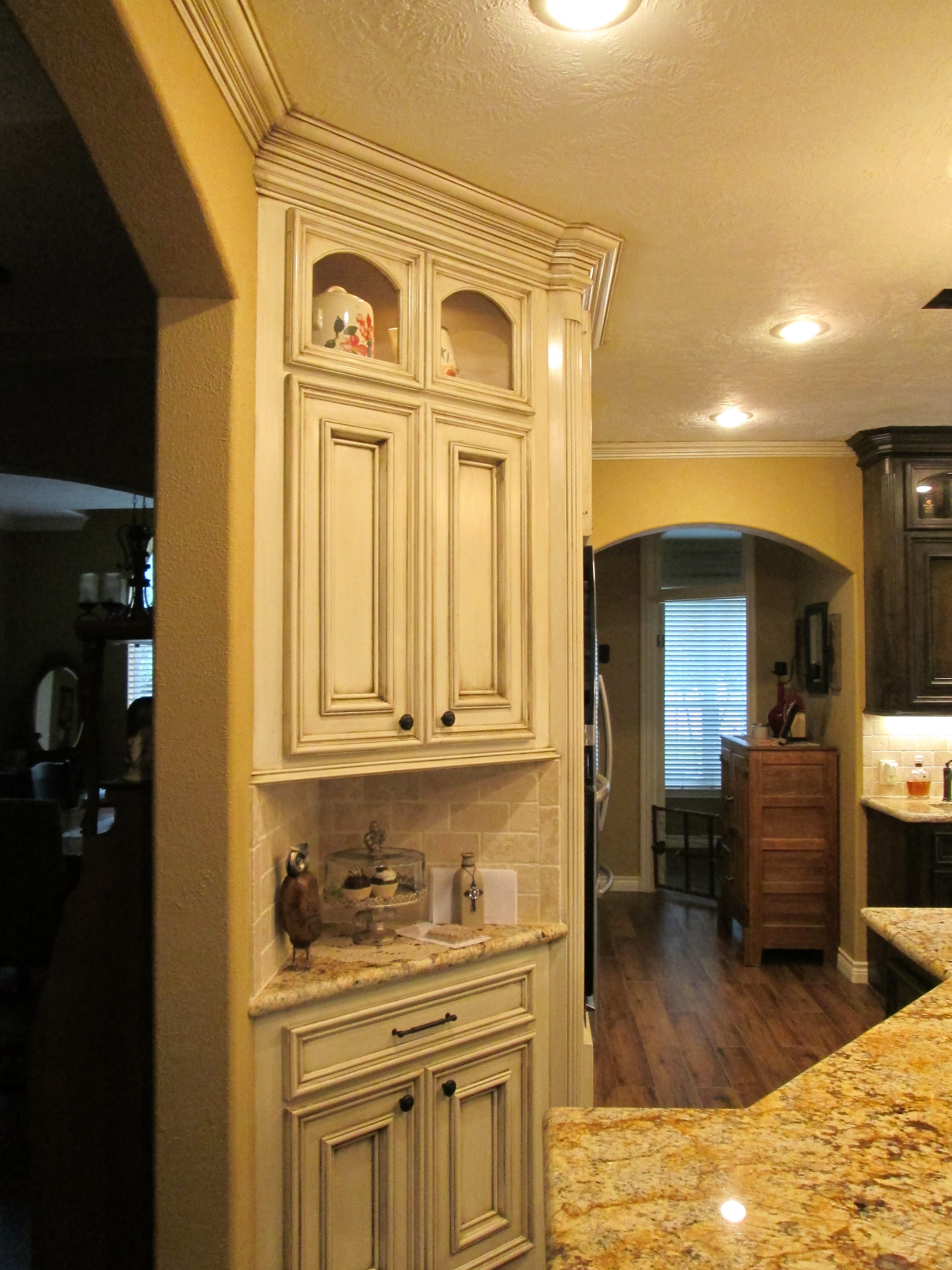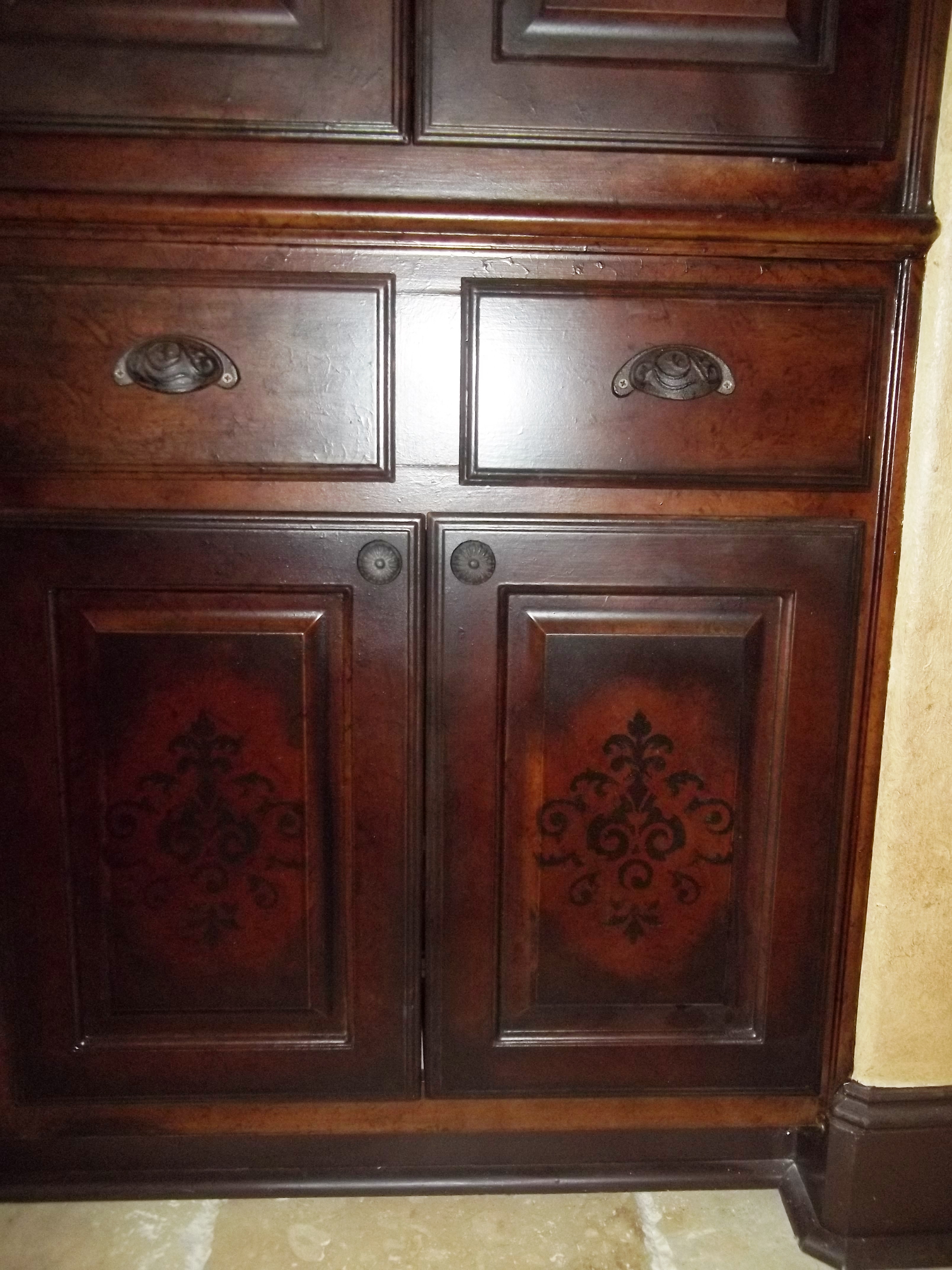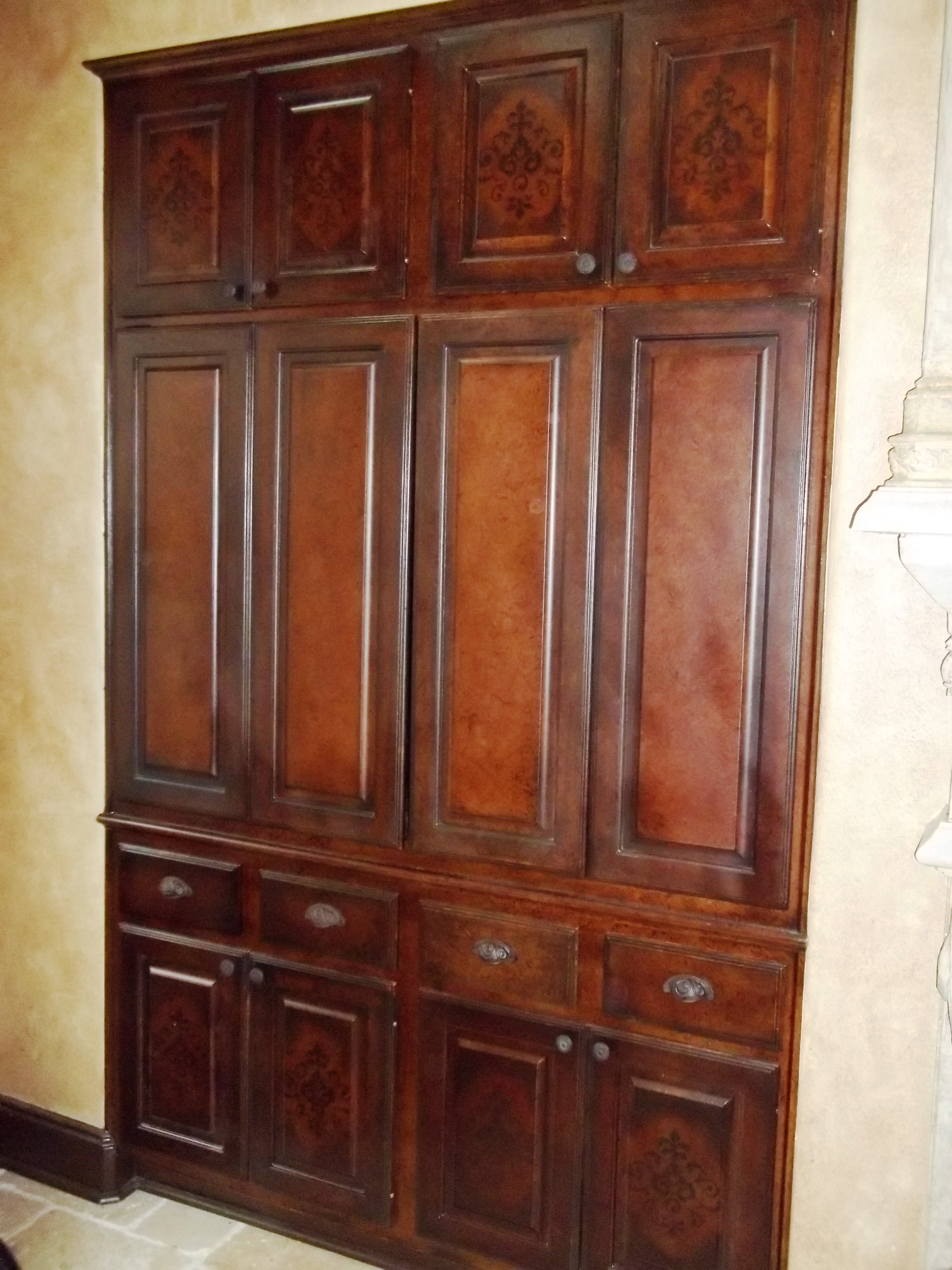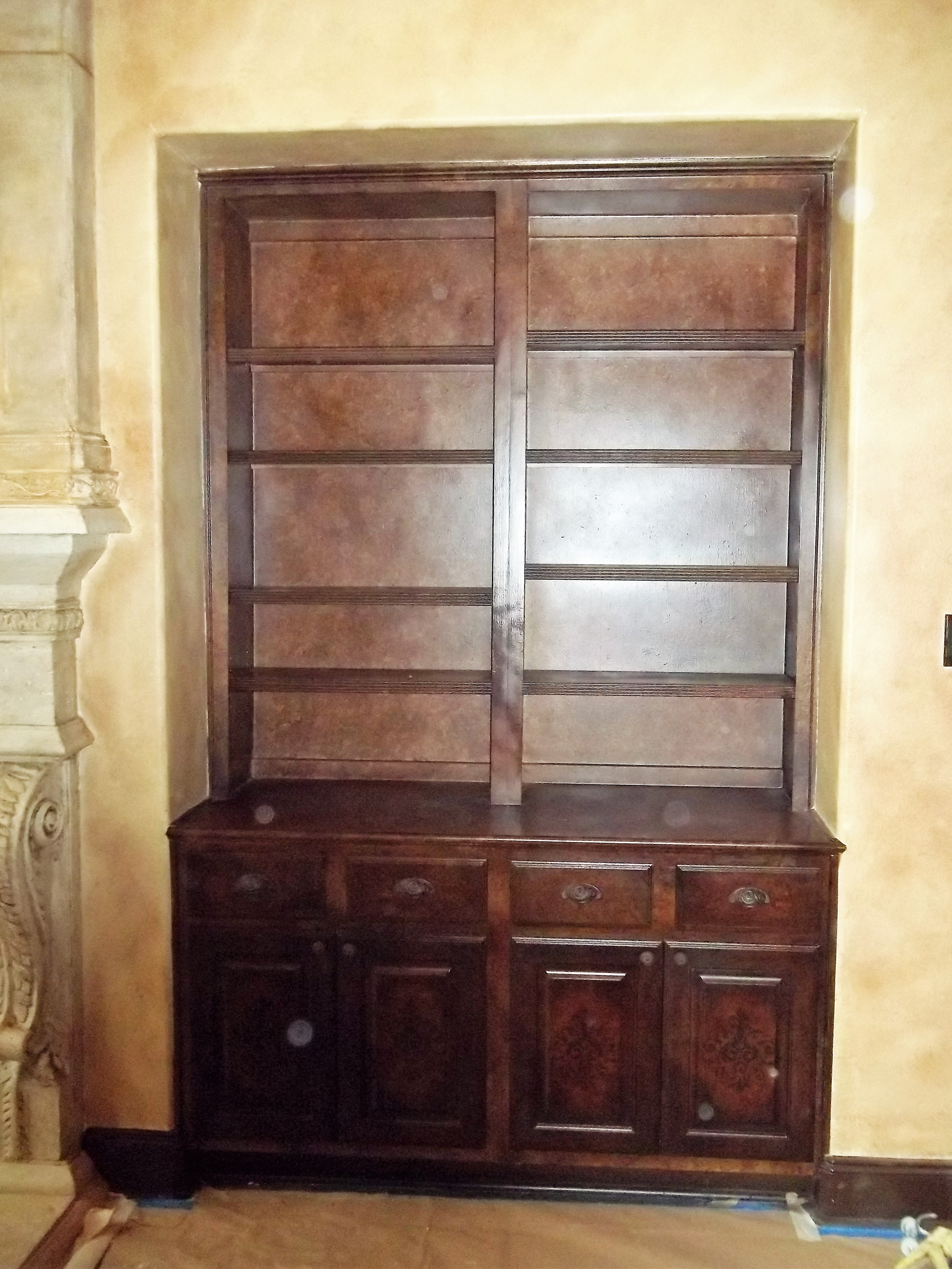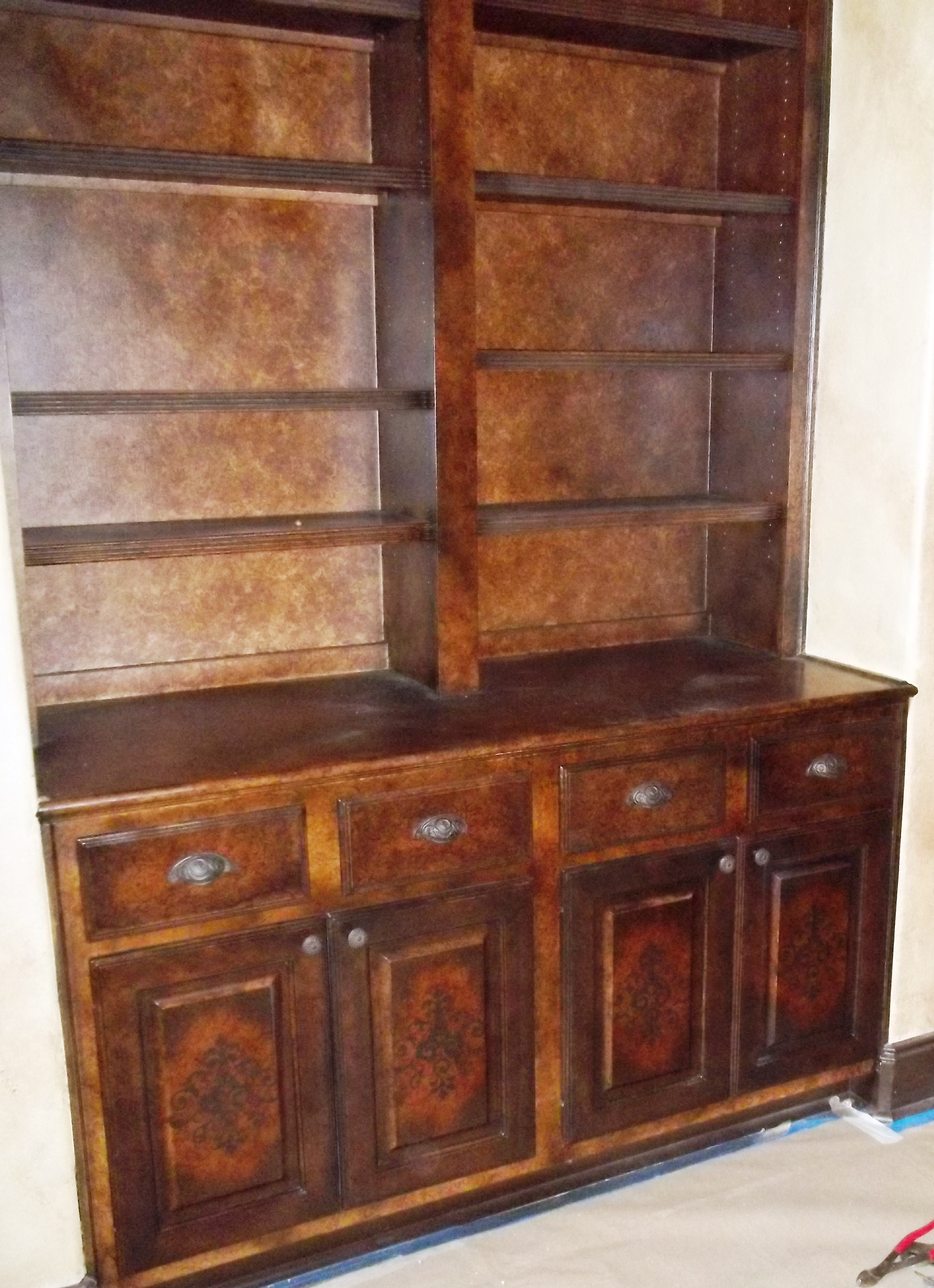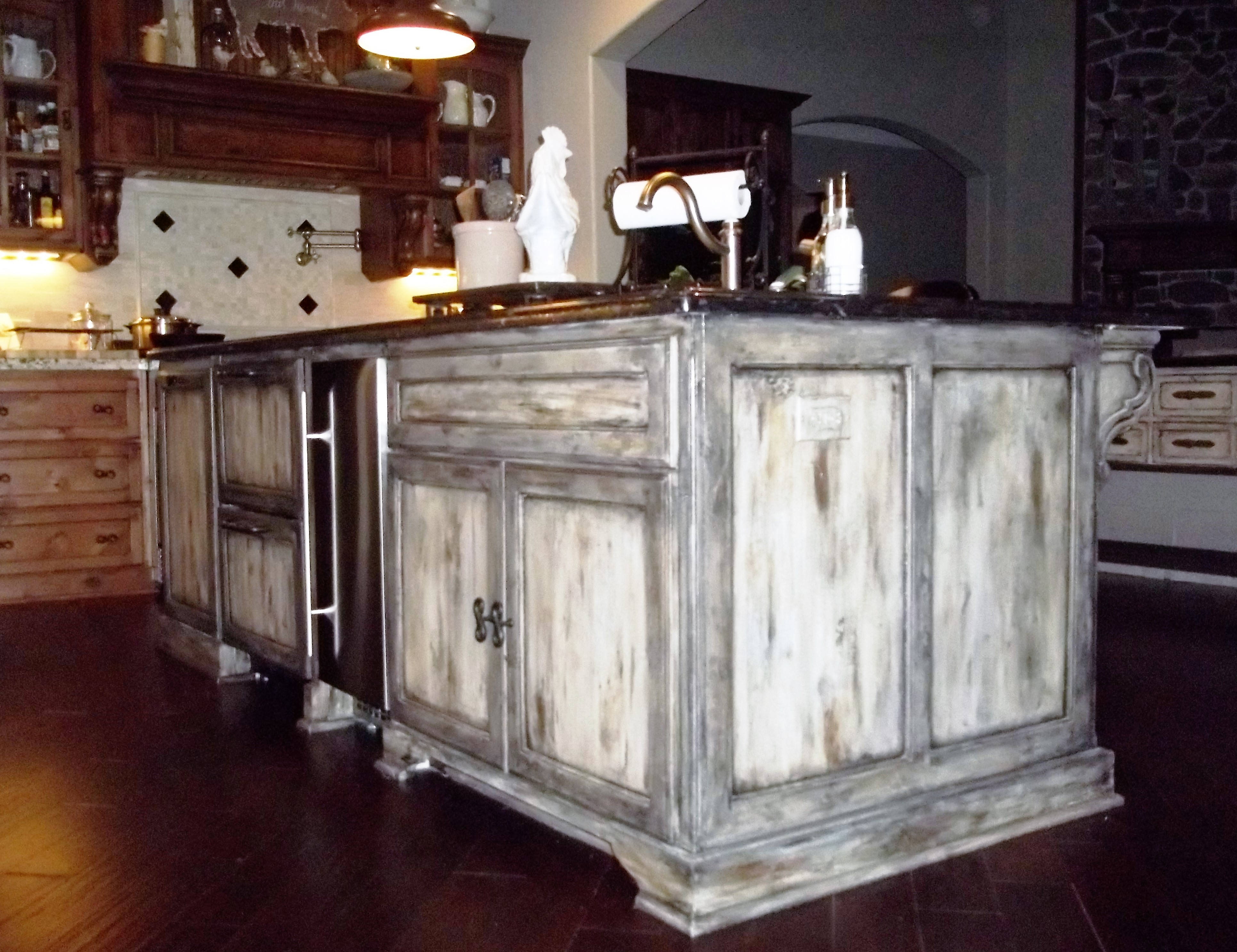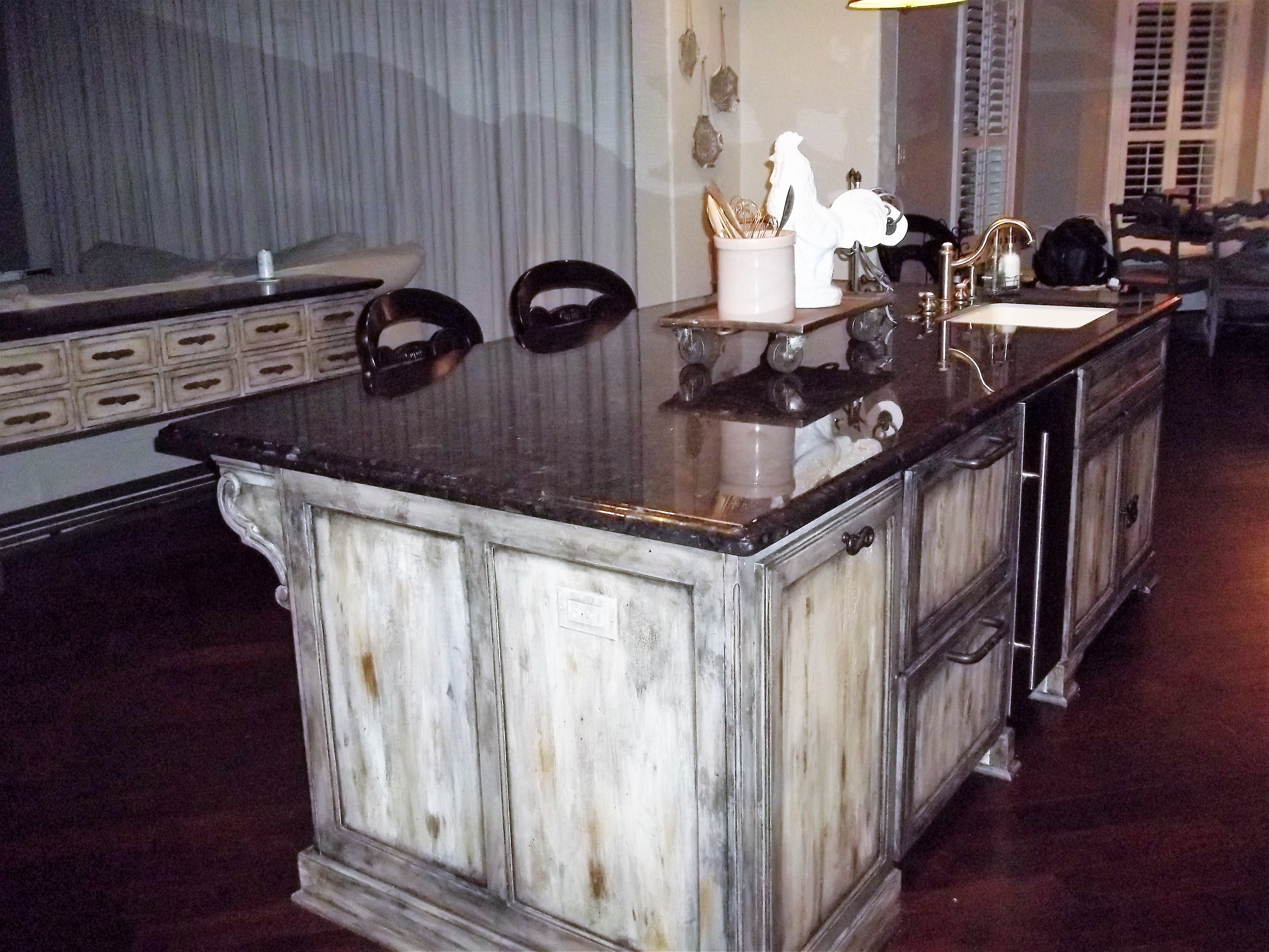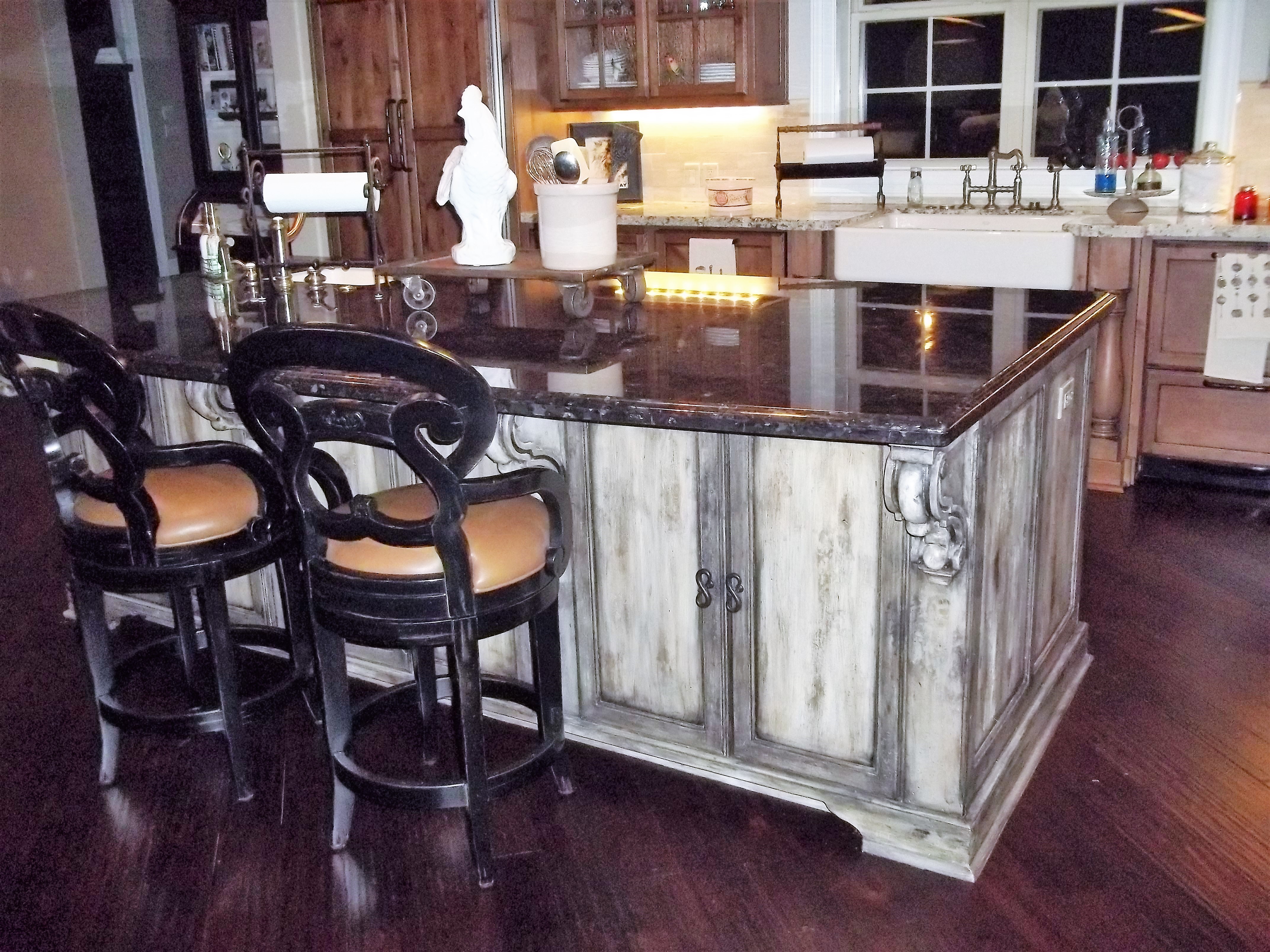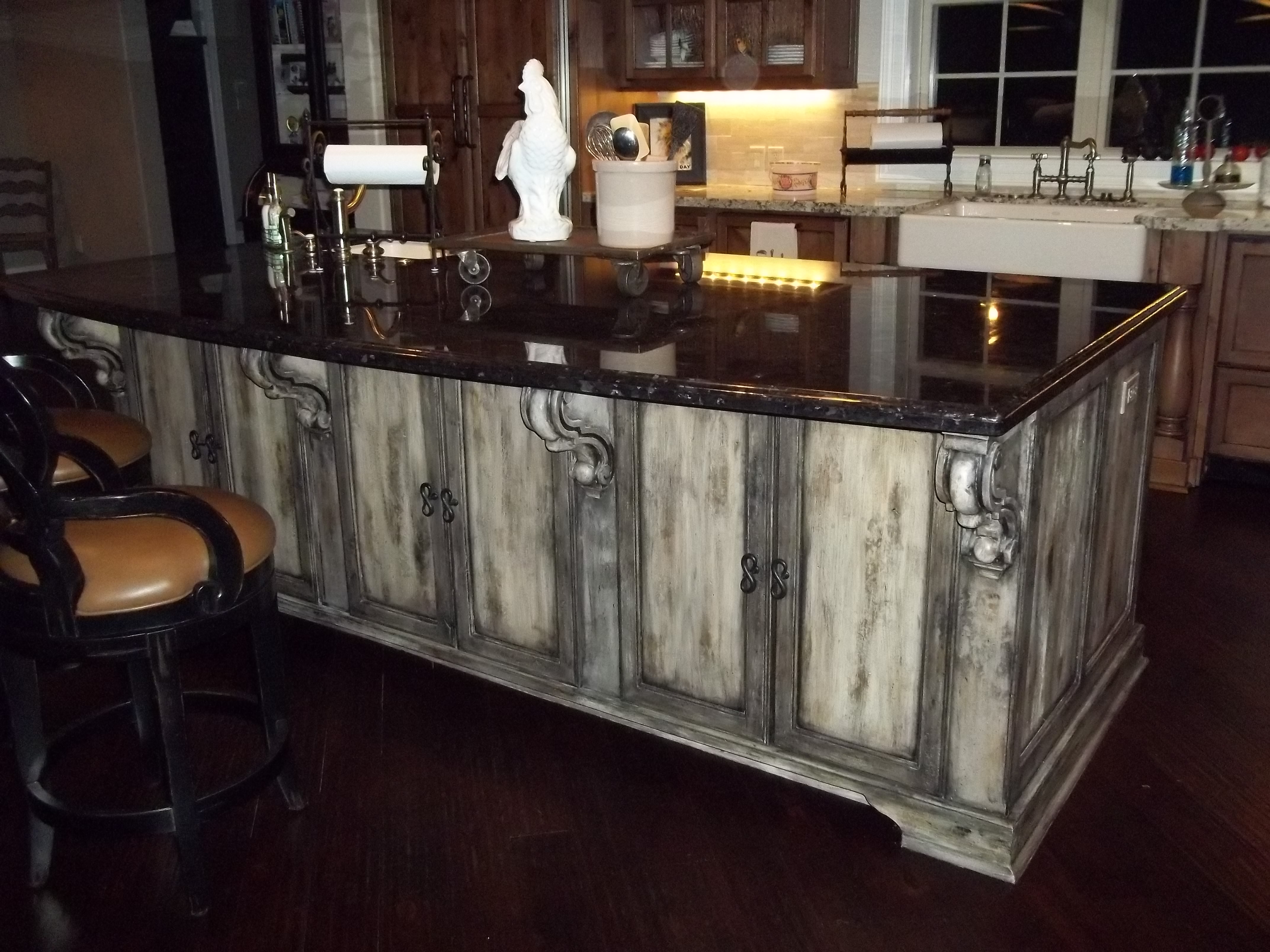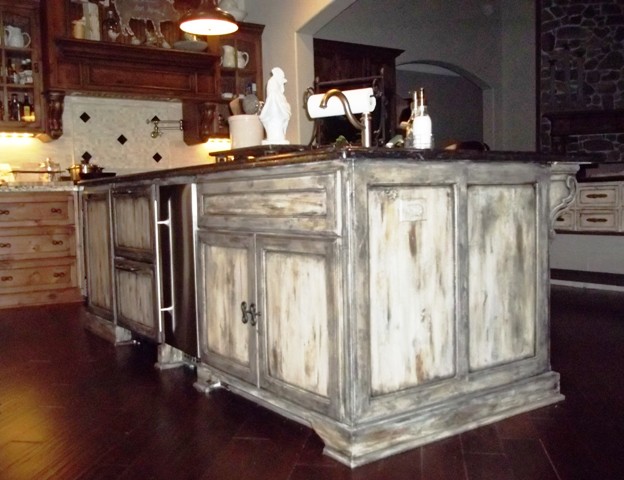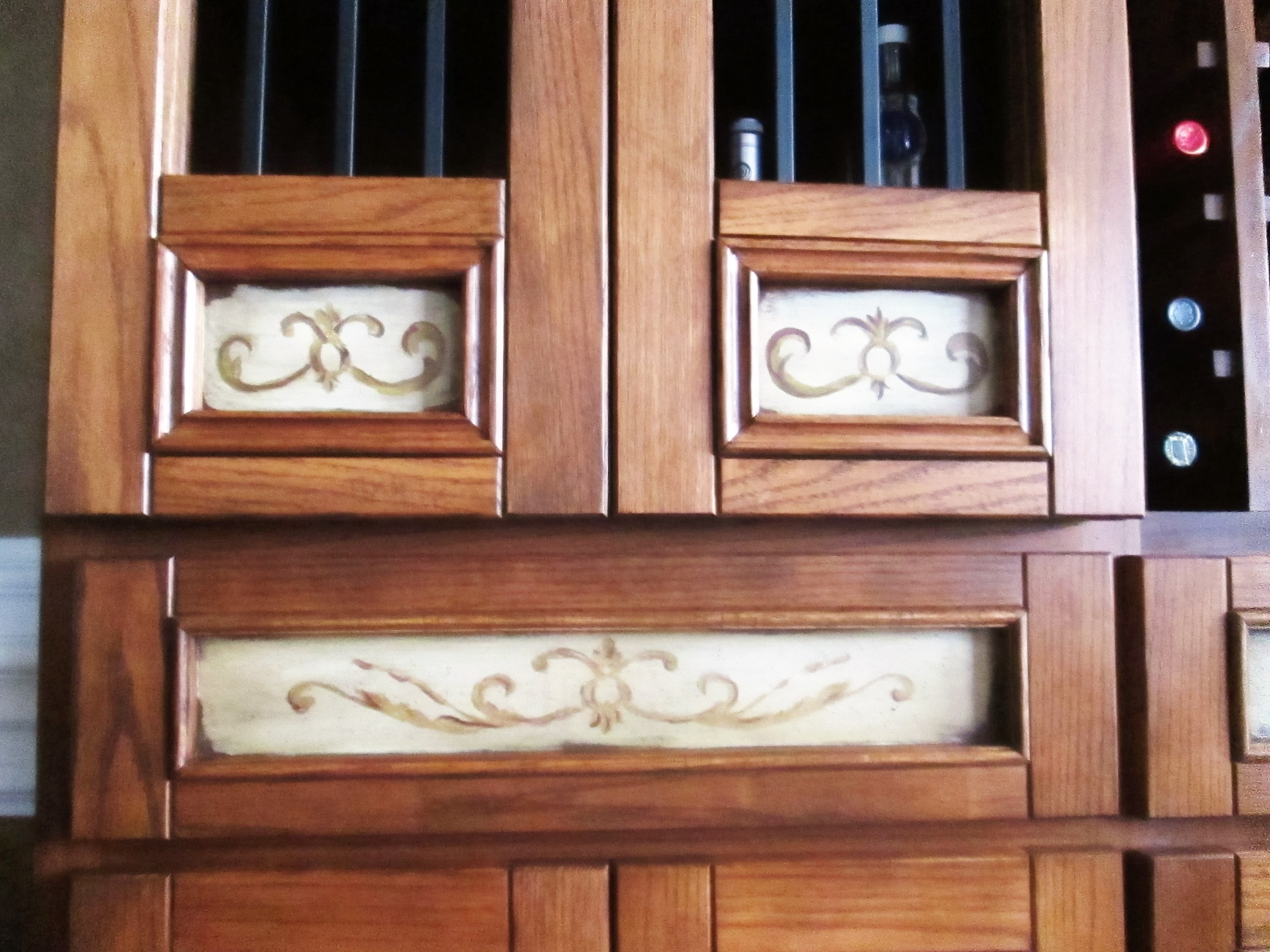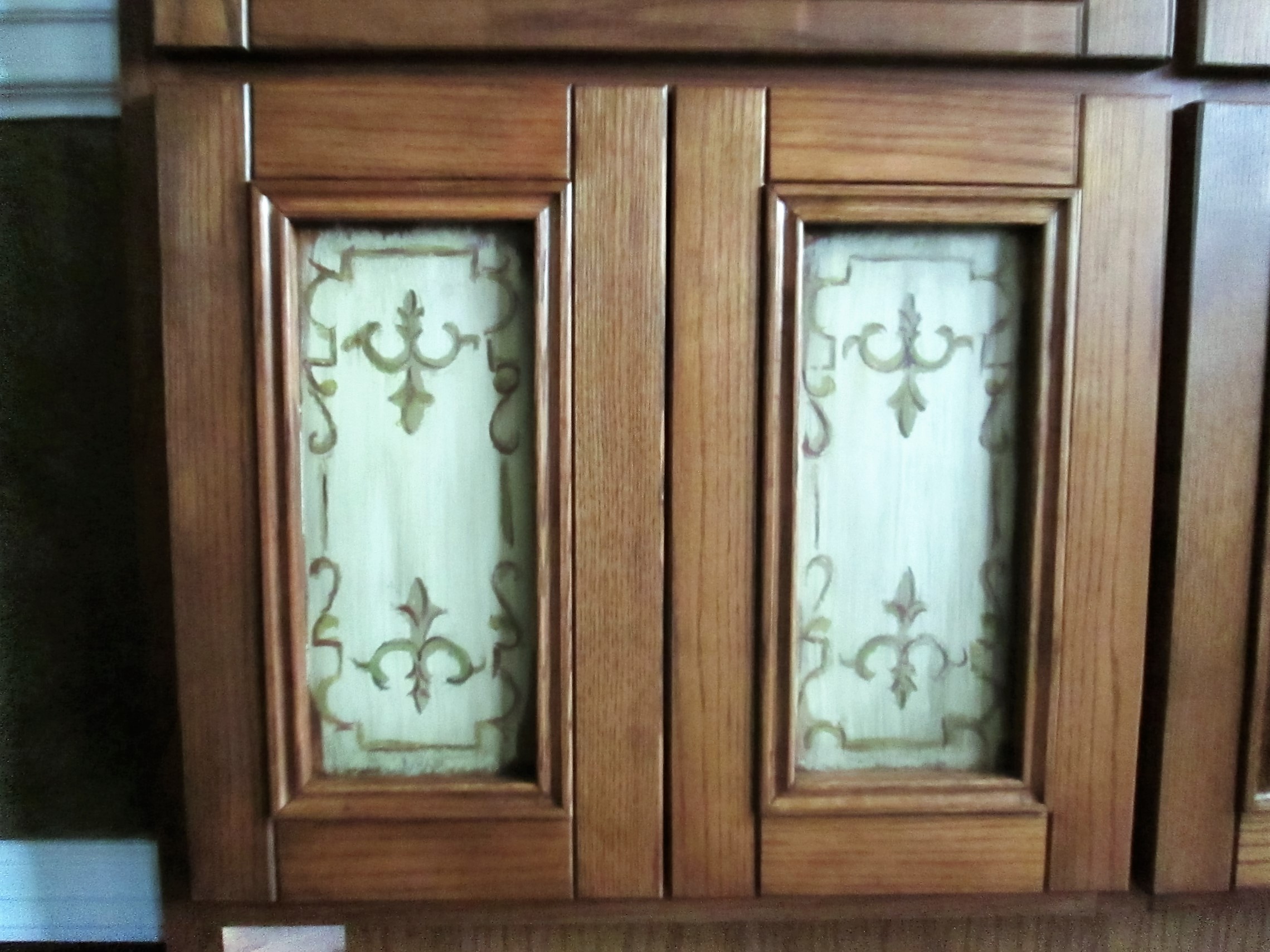 We can repair and repaint shutters. We also have an extensive variety of finishes for trims and crown molding, including gilding (gold leafing) and decorative molding.
Give us a call at 832-257-9285 for your free quote!